3 Top Wearables Stocks to Buy in 2017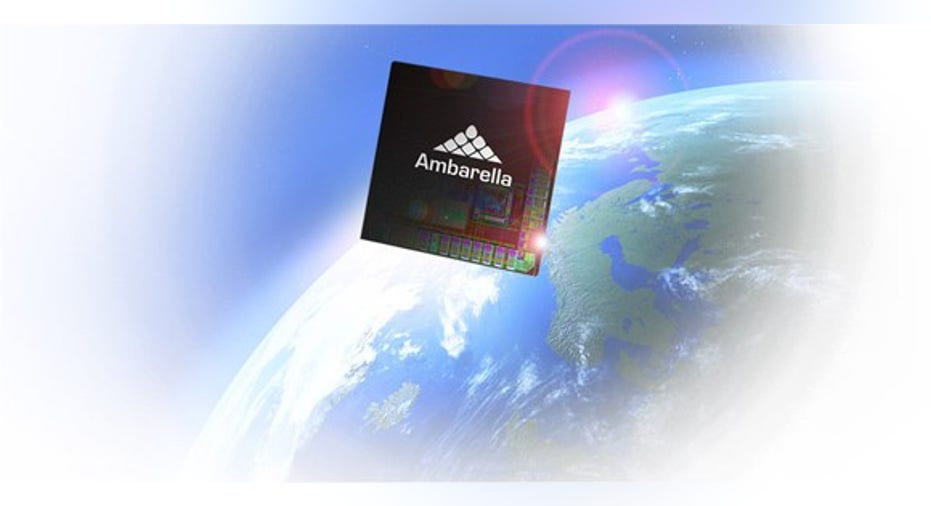 Many investors who watched Fitbit (NYSE: FIT) and GoPro (NASDAQ: GPRO) crash and burn may believe that demand for wearable devices -- like fitness trackers and action cameras -- is fading. Indeed, earlier estimates for these markets were far too bullish.
Back in 2014, Morgan Stanley estimated thatApple would sell up to 60 million Apple Watches in the first year. The actual number, according to IDC, wasjust under 12 million. In early 2015, Research and Markets estimated that the global action camera market would grow at a compound annual growth rate of 22% between 2014 and 2019. Yet market leader GoPro's revenue still fell27% in 2016.
Image source: Getty Images.
However, investors shouldn't completely ignore the growth potential of other wearable makers. Let's take a closer look at three companies -- Garmin (NASDAQ: GRMN), Taser International (NASDAQ: TASR), and Ambarella (NASDAQ: AMBA) -- which could still benefit from high sales of wearable devices even as market leaders like Fitbit and GoPro struggle with sluggish growth.
Garmin
Garmin's fitness trackers and GPS watches have become major pillars of growth in recent quarters. Last quarter, its Fitness revenue rose20% annually and accounted for 32% of its top line, fueled by strong demand for its Vivofit products and newer devices equipped with its Elevate heart rate tracking technology. Garmin's Connect IQ app store has also encouraged developers to create custom apps for its devices -- an ecosystem which Fitbit notably still lacks.
Garmin's Outdoor revenue rose 46% during the quarter and accounted for 20% of its top line, thanks to strong sales of its high-end Fenix 5 heart rate tracking GPS watches. Its Marine and Aviation GPS revenues also rose by the double digits. Garmin's only soft spot was the Automotive business, which posted a 17% decline in revenues due to the rise of smartphone-based GPS solutions. However, Garmin's total revenue still rose 10% annually during the quarter.
Garmin's Fenix 5 GPS watches. Image source: Garmin.
Garmin's top line growth is expected to remain flat in 2017 and earnings are expected to drop 6% (on higher taxes and weakness in the auto market), but its growing dependence on wearable devices is expected to respectively boost its sales and earnings by 2% and3% in fiscal 2018.
Taser International
Taser is generally known for its namesake electric weapons, but most of its growth comes from its Axon body cameras and related software services. The Axon body cameras are frequently used by law enforcement officials, and demand for the devices has been rising due to a series of controversial police shootings across America.
Taser's Axon 2 body camera. Image source: Taser.
Axon's cloud platform also backs up the captured footage, and it recently beefed up that service with the acquisitions of computer vision company Dextro and a computer vision team from Fossil Group. Together, those businesses form the new "Axon AI" group, which will help law enforcement agencies "quickly isolate and analyze the most important seconds offootage" from the accumulated videos.
Last quarter, Taser's total revenues rose46% annually. Taser sales, which accounted for 71% of that total, rose 25%. Axon sales, which accounted for the remaining 29%, soared 154%. Analysts expect Taser's revenue and earnings to respectively rise 20% and 25% this year.
Ambarella
Ambarella is generally known for making image processing SoCs for GoPro. GoPro is still Ambarella's top customer, but the chipmaker's dependence on the struggling action camera maker is declining. That's because Ambarella also provides image processing SoCs for a wide range of other customers, including drone makers like DJI, security camera makers like Hikvision, as well as Taser's Axon body cams and Snap's Spectacles.
Image source: Ambarella.
Ambarella also supplies SoCs to GoPro's biggest rivals, like Xiaomi-backed Yi Technology and Garmin, which launched itsfirst 4K action camera last year. This means that GoPro's pain, which dragged down Ambarella stock in the past, won't necessarily hurt the chipmaker anymore. This shift was reflected in Ambarella's year-over-year revenue growth over the past two quarters.
Ambarella's revenue still dipped 2% infiscal 2017, and analysts expect its revenue to remain flat this year with a double-digit drop in earnings. But as the chipmaker pivots away from GoPro, its revenue and earnings are expected to respectively rise 14% and 16% next year.
But mind the headwinds...
Garmin, Taser, and Ambarella all look like better long-term wearables plays than GoPro or Fitbit, but investors should be mindful of their shortcomings. Garmin's wearables business is booming, but it must maintain its current growth rate to offset the ongoing declines in its automotive business.
Taser's growth numbers look great, but the stock trades at a whopping 70 times earnings -- which is much higher than its industry average of 19. Ambarella has a well-diversified customer base, but rising competition from bigger chipmakers like Qualcomm could throttle its growth. Therefore, investors should carefully weigh these pros and cons before buying these stocks as long-term plays on the wearables market.
10 stocks we like better than Taser InternationalWhen investing geniuses David and Tom Gardner have a stock tip, it can pay to listen. After all, the newsletter they have run for over a decade, Motley Fool Stock Advisor, has tripled the market.*
David and Tom just revealed what they believe are the 10 best stocks for investors to buy right now... and Taser International wasn't one of them! That's right -- they think these 10 stocks are even better buys.
Click here to learn about these picks!
*Stock Advisor returns as of February 6, 2017
Leo Sun owns shares of Qualcomm. The Motley Fool owns shares of and recommends Ambarella, Apple, Fitbit, GoPro, and Qualcomm. The Motley Fool has the following options: long January 2018 $90 calls on Apple, short January 2018 $95 calls on Apple, short January 2019 $12 calls on GoPro, and long January 2019 $12 puts on GoPro. The Motley Fool recommends Fossil Group, Inc. and Taser International. The Motley Fool has a disclosure policy.