3 Top Stocks to Buy for Your Grandchildren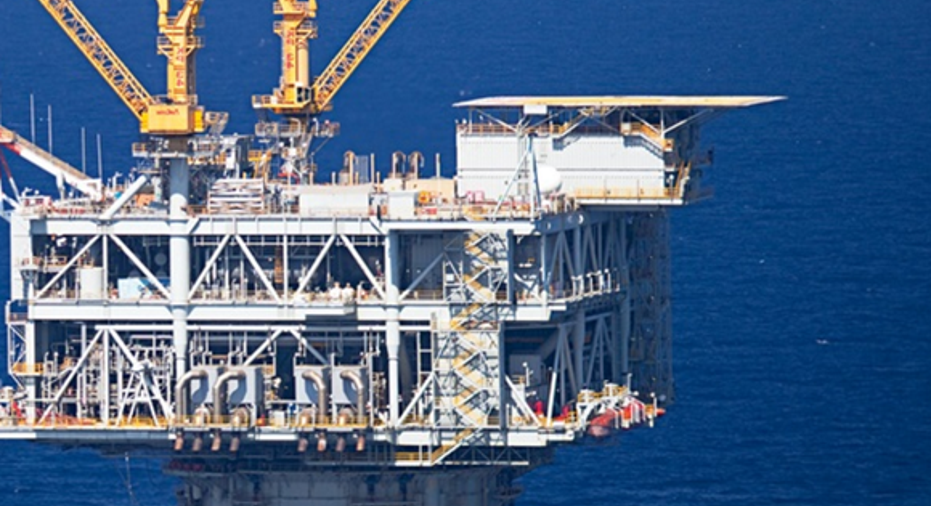 It's been proven that investing long term is the best way to build wealth -- and what could be longer-term thinking than setting money aside in a few stocks for the grandkids? Not every company is worth stashing away for multiple decades, but these three picks from some of our top contributors may be.
Image source: ExxonMobil.
This well isn't running dry
Todd Campbell: Long-term thinking and dividend-paying Goliaths go together like bread and butter, and that's why one of my favorite picks for your children's' little ones is ExxonMobil.The company is a giant in oil and gas exploration, but it also makes a lot of money by refining these commodities into other products, like chemicals, and then selling those refined products, such as gasoline, to end users like you and me.
ExxonMobil's shares yield a healthy 3%, and that yield could grow significantly in the future based on the company's track record for dividend increases. During the past 33 years, ExxonMobil has increased its dividend payout every year, and it has done so by an average 6.4%. That's about as shareholder-friendly as you're going to get.
A great dividend isn't the only reason to own ExxonMobil for years and years, either. There's perhaps no company that's better positioned to take advantage of the oil and gas industry's booms and busts. The company has a rock-solid balance sheet, and its diversification has allowed it to profit even as commodity prices have taken a toll on its peers. As weak prices force second-tier competitors to sell-off assets to make good on their debt payments, ExxonMobil has the checkbook necessary to buy the best bargains.
Assuming you believe -- like I do -- that the global economy will continue to grow, rather than shrink, in the coming decades, then ExxonMobil ought to be on your short list to buy for the grandkids.
Image source: Disney.
A top-quality business for investors of all ages
Andres Cardenal. When investing for your grandchildren, the educational value of the gift can be just as important as the financial considerations. Young investors need to understand that a stock is a share in a living and breathing business, not just a ticker on a computer screen. For this reason, I would pick a company that your grandchildren can relate to, and Disney is a top candidate to keep in mind.
Disney owns the intellectual rights to many of the most-popular franchises and fictional characters in the entertainment world, ranging from Mickey Mouse to Star Wars. Investors of all ages can easily understand how the company keeps consumers happy, and this creates growing revenues and cash flows over the years.
The business model is unique, as the company gets to profit from its assets via multiple platforms over time. For example, Frozen was a massive success in the studio segment, and Disney is profiting from that movie via toys and merchandising, home entertainment, and even new attractions at entertainment parks.
The company is making a big bet on international expansion with the recent opening of its Disney Shanghai park, a massive project worth nearly $5.5 billion. If things work out well for Disney in China, this could open the door for promising growth opportunities on the international front over the years ahead.
Image source: Getty Images.
Building a strong financial foundation
: There are many ways to invest for your grandchildren, but I'd rather be on the cautious side. That's because the world is going to change in many ways, and more quickly than we could possibly predict. But one thing I can't imagine the world being without in the future is cement: U.S. Concrete .
I stumbled across U.S. Concrete when researching companies that would benefit from what I believe is an inevitable increase in funding to rebuild America's aging infrastructure. U.S. Concrete generates roughly 80% of its EBITDA from its ready-mixed concrete, and that volume breaks down into three segments: commercial and industrial (58%), residential (28%), and street, highway and other public works (14%). In my opinion, all three segments should help fuel growth for U.S. Concrete in the near term and long term as construction in America accelerates.
Another factor that would help investors sleep at night while their grandchildren hold this stock for decades is that none of U.S. Concrete's customers account for a large portion of sales. Consider that U.S. Concrete's No. 1 customer accounted for only 3.2% of revenue in 2015, the top 15 customers combined generated less than 20%, and the top 50 customers combined accounted for 31% of revenue last year.
Last but not least, U.S. Concrete's markets have witnessed a surge in building permits, which is great news for a maker of concrete. Take particular notice of the total compared to the national average.
Image source: U.S. Concrete's Investor Presentation.
U.S. Concrete is a safe bet for a stock to buy your grandchildren, and with a footprint in key markets poised for an increase in building and construction, it provides upside, as well.
The article 3 Top Stocks to Buy for Your Grandchildren originally appeared on Fool.com.
Andrs Cardenal owns shares of Walt Disney. Daniel Miller has no position in any stocks mentioned. Todd Campbell has no position in any stocks mentioned. The Motley Fool owns shares of and recommends Walt Disney. The Motley Fool owns shares of ExxonMobil. Try any of our Foolish newsletter services free for 30 days. We Fools may not all hold the same opinions, but we all believe that considering a diverse range of insights makes us better investors. The Motley Fool has a disclosure policy.
Copyright 1995 - 2016 The Motley Fool, LLC. All rights reserved. The Motley Fool has a disclosure policy.