3 Top Stocks to Buy for Your Children This Holiday Season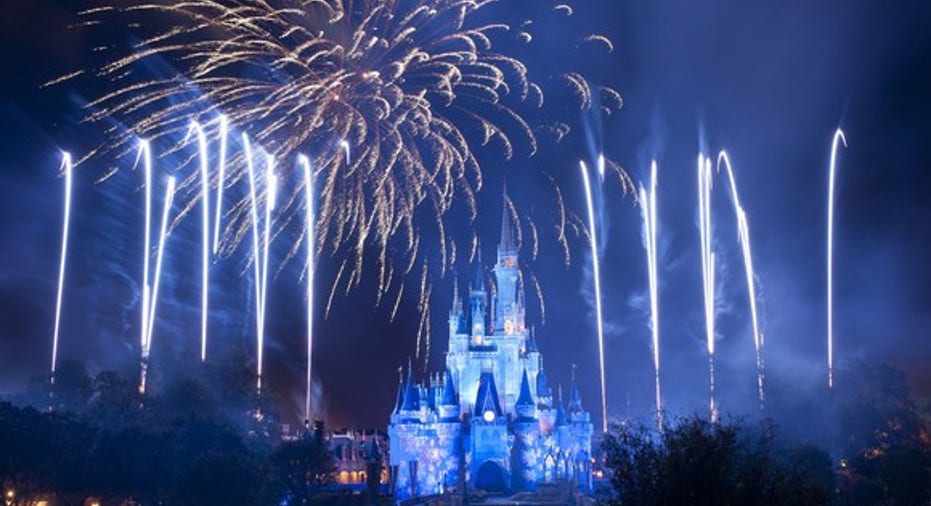 Planting the seeds of investing early in your kids could really pay off. Image source: Getty Images.
Exposing your kids to investing can really pay off -- look no further than David and Tom Gardner, who learned about stocks from their own father and uncle, and then went on to found The Motley Fool.
While your own progeny may not go on to found a rule-breaking company that's helped millions of people invest better, there's no doubt they'll benefit greatly from learning about investing, and those lessons will pay big dividends (totally intentional pun, there) for their entire lives.
With that idea in mind, we asked three of our top contributors to discuss a stock that they thought was ideal for a kid investor, and they gave us megascreen leaderIMAX Corporation (USA)(NYSE: IMAX), branded consumer goods giantProcter & Gamble Co(NYSE: PG), and kid favoriteWalt Disney Co(NYSE: DIS). Here's what they had to say about these three great companies.
Take them to the (really) big screen
Brian Feroldi(IMAX): If your child is a movie buff, I think it would be a great idea to gift them a few shares of IMAX his holiday.
Image source: IMAX.
IMAX's supersized screen have proven themselves to be ahuge hit with consumers, and theater owners around the world are clamoring to get their hands on the company's technology. Last quarter, IMAX added 162 new theaters to its backlog, which was a single-quarter record. In fact, that was more systems than were sold in all of 2015, which is telling about how in demand its products are.
That huge demand makes sense when you see the world through the eyes of theater operators. In a world of 4k televisions and high-quality streaming, it's becoming more and more difficult to lure consumers away from home and make them pay up to watch a movie. However, IMAX's screens offer up a premium experience that cannot be replicated at home, which gives people a great reason to leave the house.
Looking ahead, IMAX has anumber of nearly guaranteed blockbusters waiting in the wings. Over the near term, this includes Rogue One: A Star Wars Story,Doctor Strange,and Fantastic Beasts and Where to Find Them. Next year's lineup is looking strong, too, and includes Wolverine, Guardians of the Galaxy Vol. 2, Pirates of the Caribbean: Dead Men Tell No Tales, and Star Wars: Episode VIII.
IMAX's quarterly results will always wax and wane based on the hit movies of the day, but as long as its install base continues to march ever higher, so too should its revenue and profits. That makes this a great growth stock to own for the ultra long-term.
The stock equivalent of deodorant for Christmas
Jamal Carnette, CFA(Procter and Gamble): My take on stocks for children differs from most -- while many encourage parents to buy stocks of brands children like and use, I question the logic of basing a long-term investment on the transient whims of an 8-year-old child. Instead, I encourage you to look for companies with dependable, disruption-resistant business models and educate your children that great investing isn't always about buying the most popular company. If this makes me a Grinch, so be it.
Your kid might not want these for a gift, but they're a recognizable part of a great company. Image source: Procter & Gamble.
Procter and Gamble will probably not be the company that produces a gift your child wants to see under the tree this year, but as a parent, you most likely use its Tide, Crest, Charmin, Bounty, and Gillette products daily. It's unlikely that demand for these products will be different 20 years from now, whereas Tickle Me Elmo, 1996's best-selling Christmas gift, has been relegated to the dusty toybox ofhistory.
What will be different is Procter and Gamble's dividend payout. Twenty years ago, P&G paid dividends per share of $0.40; in 2016, that figure was $2.66, a 9.9% annualized rate ofgrowth. While it's unlikely P&G will continue that torrid pace of dividend increases forever, it does show a company committed to paying -- and increasing -- its cash return to shareholders.
In the short run, shares of Procter and Gamble could underperform the market. Shares of high-dividend paying stocks were bid up by income-hungry investors looking for bond replacements. Since Donald Trump's unexpected win, bond yields have soared and may prompt this class of investor to shift to bonds. However, in the long run, Procter & Gamble's sticky brands and shareholder-friendly dividend policy will lead to long-term gains.
Don't take them to Disney: Buy them Disney!
Jason Hall (Disney): Jamal can be a Grinch all he wants (though I think P&G is a great suggestion). I think Disney is both an excellent investment opportunity, anda company your kid can get excited about. First, let's talk about something Disney investors should keep in mind: Cable subscribers are dropping like flies.
Owning Disney stock is something to celebrate for years to come. Image source: Disney.
This matters because the company's TV broadcast unit drives a huge amount of profit that's largely derived from cable subscribers (particularly ESPN, which commands some of cable's highest rates), and over the past few years, a trickle of cable-cutters has turned into a pretty strong stream. That could further hurt Disney's profits -- at least in the short term.
At the same time, though, Disney's ability to broaden its revenue streams for broadcast content over the long term is likely far more powerful than the short-term risk of cable-cutters. This is particularly true for ESPN's live sports content, which will almost certainly become a stand-alone, easily streamable product in coming years.
And even with that risk, Disney is pretty cheap today at a price to earnings multiple below 18, far cheaper than theS&P 500. Factor in the amazingly valuable intellectual properties Disney owns, including Marvel, Star Wars, and Pixar's stable of names -- in addition to all the actual Disney properties -- and this is exactly the kind of stock a kid can grow up owning, understanding, and profiting from. Heck, they could even pass it on to their own kids a few decades from now.
10 stocks we like better than Procter and Gamble When investing geniuses David and Tom Gardner have a stock tip, it can pay to listen. After all, the newsletter they have run for over a decade, Motley Fool Stock Advisor, has tripled the market.*
David and Tom just revealed what they believe are the 10 best stocks for investors to buy right now...and Procter and Gamble wasn't one of them! That's right -- they think these 10 stocks are even better buys.
Click here to learn about these picks!
*Stock Advisor returns as of Nov. 7, 2016.
Brian Feroldi owns shares of IMAX and Walt Disney. Jamal Carnette has no position in any stocks mentioned. Jason Hall owns shares of IMAX and Walt Disney. The Motley Fool owns shares of and recommends IMAX and Walt Disney. Try any of our Foolish newsletter services free for 30 days. We Fools may not all hold the same opinions, but we all believe that considering a diverse range of insights makes us better investors. The Motley Fool has a disclosure policy.