3 Top Stocks for Your IRA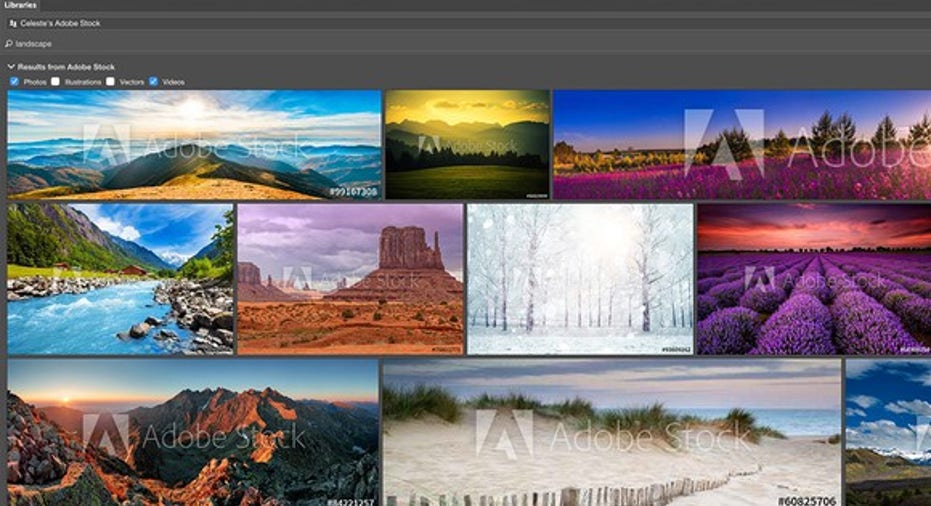 Given the long-term nature of investing for retirement, positioning an IRA portfolio to utilize the time needed to ride the inevitable ups and downs of the market is paramount. That said, it's rarely a good idea for investors to put all their eggs in one basket; in this case, "basket" refers to pure growth stocks.
As with any portfolio, a balance of growth, relative stability, and value each have their place -- which is why social media pioneerFacebook (NASDAQ: FB), software design king Adobe (NASDAQ: ADBE), and evolving giantIBM (NYSE: IBM) are three top stocks for your IRA.
Facebook's 10-year plan. Image source: Facebook.
Unstoppable growth
Considering Facebook's size -- a market capitalization of over $430 billion -- its rate of growth is mind-boggling. Last quarter's $8.03 billion in revenue not only obliterated analysts' expectations, it was a whopping 49% jump year over year. Advertising revenue climbed an astounding 51% to $7.86 billion, partly due to Instagram's skyrocketing growth.
Another strength of Facebook is that it's not only increasing sales at a remarkable rate, but much of those gains are falling to the bottom line. Yes, Facebook's expenses climbed nearly 40% last quarter -- much of which were research and development (R&D) costs -- but operating margins improved to 41% from last year's 37%, which helped boost earnings per share (EPS) 73%, to $1.04.
There are over 3.7 billion global internet users, and a remarkable 1.28 billion of them access Facebook daily. Last quarter Facebook reported a 17% gain in monthly average users (MAUs) to 1.94 billion, over half the world's connected population. Toss in internet-ready, low-cost smartphones in emerging markets, not to mention the 1.8 billion or so folks not yet counted as a MAU, and Facebook's astonishing growth should continue for years to come.
Adobe's Creative Cloud. Image source: Adobe Systems.
It starts with a foundation
Unlike Facebook with its seemingly unstoppable growth, Adobe is a top stock for IRA investors for a different reason. Make no mistake: Adobe is continuing to grow, but it's the way it is achieving its impressive results that warrantthe stock's inclusion in an IRA portfolio.
It's been about a year and a half since CEO Shantanu Narayen instituted Adobe's subscription-only business model. Initially, designers were not happy with Narayen's decision, but shareholders certainly are, and will continue to be in the months and years ahead. The objective behind the new approach was to build a reliable foundation of annual recurring revenue (ARR), and it's working.
Last quarter's record-breaking $1.68 billion in sales was a 22% improvement over a year ago, and EPS soared 60% to $0.80 a share. But Adobe's blow-out sales and bottom-line growth take a backseat -- at least for long-term IRA investors -- to its astonishing ARR results. Adobe ended the quarter with a $4.25 billion annual run rate of predictable, ongoing recurring revenue.
IBM cloud. Image source: IBM.
Value and income
Much of the press coverage ofIBM's first-quarter earnings results was centered on the 3% decline in total revenue to $18.2 billion, which marked the 20thstraight quarter of year-over-year sales "misses." The negativity surrounding IBM as it transitions to the cloud, cognitive computing, analytics, and mobile -- otherwise known as its "strategic imperatives" -- has opened a door of opportunity for investors.
Last quarter IBM's fast-growing strategic imperatives unit sales of $7.8 billion accounted for 43% of total revenue, well ahead of CEO Ginni Rometty's target of reaching 40% by 2018. Led by a 59% year-over-year bump in annual cloud service sales to $8.6 billion, IBM now boasts a trailing-12-month total cloud revenue run rate of $14.6 billion, positioning it near the top of the cloud-provider list.
For IRA investors in search of value and income, IBM fits both criteria nicely. At a mere 11 times future earnings, IBM is one of the least expensive stocks in its sector -- by a wide margin. Considering its nearly 4% dividend yield, which has increased for 21 straight years, along with its growth prospects in cutting-edge markets, IBM certainly belongs on a list of top IRA stocks.
10 stocks we like better than IBMWhen investing geniuses David and Tom Gardner have a stock tip, it can pay to listen. After all, the newsletter they have run for over a decade, Motley Fool Stock Advisor, has tripled the market.*
David and Tom just revealed what they believe are the 10 best stocks for investors to buy right now... and IBM wasn't one of them! That's right -- they think these 10 stocks are even better buys.
Click here to learn about these picks!
*Stock Advisor returns as of May 1, 2017
Tim Brugger has no position in any stocks mentioned. The Motley Fool owns shares of and recommends Facebook. The Motley Fool recommends Adobe Systems. The Motley Fool has a disclosure policy.