3 Top Small-Cap Stocks to Buy Heading into April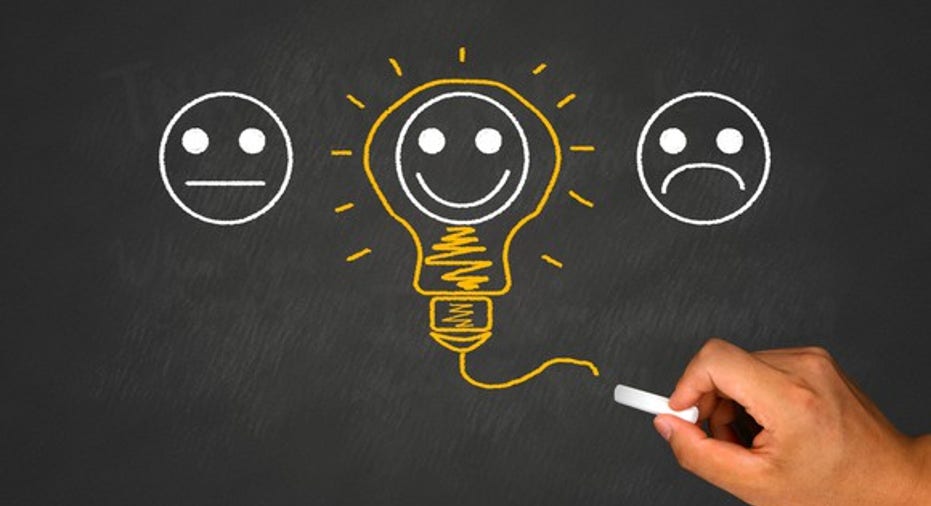 Some small-cap stocks trade at lower valuations because they're inherently risky or wield unproven businesses. Others trade under $1 billion because, well, a business has to start somewhere. While those in the latter category could still be riskier than larger peers, they can also present great buying opportunities for long-term gains that far exceed average returns.
Investors looking for promising small-cap stocks to buy in March should strongly consider restaurant upstart Chuy's Holdings (NASDAQ: CHUY), urban construction materials leader U.S. Concrete (NASDAQ: USCR), and next-generation personalized medicine services provider Invitae (NYSE: NVTA).
Image source: Getty Images.
Tex-Mex at a discount
Authentic Mexican food restaurant holding company Chuy's Holdings has historically been a growth machine, but investors were confronted with an unsettling reality on the fourth-quarter and full-year 2016 conference call one month ago. Not even this quickly growing upstart can comfortably outrun the headwinds facing the broader restaurant industry, which has been negatively affected by decreasing trends in people dining out and rising wages for employees.
The company notched full-year 2016 revenue of $330 million, or year-over-year growth of 15%. Most of that growth came from new store openings, while sales at comparable restaurants, or those open at least 18 months, only grew 0.8% for the year. That's far better than the industry average same-store sales growth of negative 3%, but not what investors are expecting for a company that is supposed to be in the earliest -- and "easiest" -- stages of growth.
Management expects conditions in the year ahead to remain challenging by historical standards. Comparable store sales are expected to grow 1% to 2%, while store count will grow nearly 16% in 2017. That's not ideal, but investors should consider that annual growth of 15% appears to be quite achievable even if new store openings do all of the heavy lifting in the next few years. After all, Chuy's Holdings has plans to increase store count from 80 at the end of 2016 to 138 locations by 2020. That's an increase of 72% in four years, which works out to a CAGR of 15%.
The current headwinds have pushed the stock to multiyear lows. Of course, if management can continue to grow revenue, profits, and cash flow from operations through steady execution, then the company should be well positioned for the long term.
Building skyscrapers and investor returns
U.S. Concrete sticks to an interesting growth strategy: focus on non-infrastructure building activities in three key urban centers. In other words, the company sets its sights on supplying building materials for skyscrapers, large complexes of family homes, and other large building projects instead of boring old roads. In 2016, it generated 84% of its revenue from non-infrastructure projects and 94% of revenue from the metropolitan areas of Dallas-Fort Worth, New York/New Jersey, and northern California.
Some investors still don't seem to think the stock's three-year returns of 180% are sustainable, with over one-quarter of shares currently sold short. I think they're wrong. Why? While the construction industry is highly cyclical, U.S. Concrete has more than earned its recent returns. In 2016, operating income and cash flow achieved three-year growth of 235% and 367%, respectively. Even better, the growth can easily continue for the foreseeable future.
Dominant positions in the three urban centers at the core of the growth strategy have allowed the company to increase ready-mix concrete prices for 23 straight quarters. That's fueled by an acquisition-heavy strategy that shows no signs of slowing in the year ahead. Plus, even in the event of an industrywide slowdown, investors should know that the company works off a backlog of projects that were agreed to years ago. Investors can monitor the backlog for early warning signs of potential trouble on the horizon. For now, however, U.S. Concrete appears to be moving full steam ahead.
Ushering in the era of personalized medicine
Invitae is a relatively small and unheard-of genetic testing service provider, but its growth potential is staggering. Rather than charge for analyzing individual genes, it provides custom tests to clinicians and patients interested in knowing more about potential genetic links to diseases or symptoms. Its strategy hinges on providing high-quality and affordable services to sell large volumes of tests, rather than patenting genes and charging monopoly prices to customers (a practice outlawed by the U.S. Supreme Court several years ago).
The company posted revenue of just $25 million in 2016, but that was a 200% increase from the prior year. It sold 20,000 billable tests in the fourth quarter of last year, which was more than double the number of tests sold in the first quarter. A volume increase of that magnitude dropped cost of goods per sample by 43% year over year -- allowing the first-ever positive gross margin in the final quarter of last year.
That's impressive, but Invitae is only just getting started. For 2017, management has guided for a doubling of billable tests sold, gross revenue in the range of $55 million to $65 million, and several impressive new product launches. Investors looking for a high-growth company with plenty of room to run far ahead of its $450 million market cap should give serious thought to the stock.
What does it mean for investors?
There's a strong case to be made that Chuy's Holdings, U.S. Concrete, and Invitae are among the top small-cap stocks to buy in March. Each offers a demonstrated history of growth -- helping to prove that they aren't mere concepts -- and a potential opportunity for long-term investors to achieve above-market returns.
10 stocks we like better thanWal-MartWhen investing geniuses David and TomGardner have a stock tip, it can pay to listen. After all, the newsletter theyhave run for over a decade, the Motley Fool Stock Advisor, has tripled the market.*
David and Tomjust revealed what they believe are theten best stocksfor investors to buy right now and Wal-Mart wasn't one of them! That's right -- theythink these 10 stocks are even better buys.
Click hereto learn about these picks!
*StockAdvisor returns as of March 6, 2017The author(s) may have a position in any stocks mentioned.
Maxx Chatsko has no position in any stocks mentioned. The Motley Fool owns shares of and recommends Chuy's Holdings. The Motley Fool has the following options: short April 2017 $30 puts on Chuy's Holdings. The Motley Fool has a disclosure policy.