3 Top Shipping Stocks to Buy Today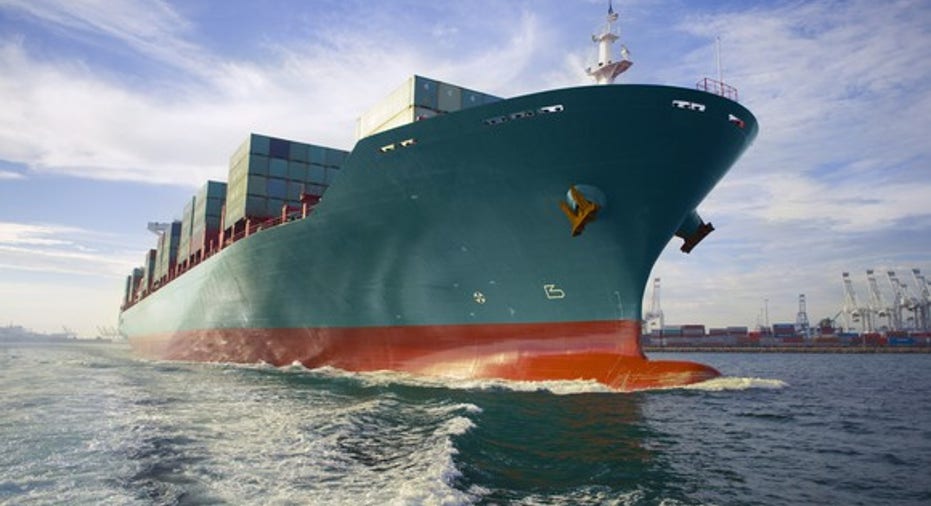 The shipping industry has a long history. One would not be stretching the truth to say that the story of shipping has been, to a large extent, the story ofhuman exploration and trade itself. Given this fundamental truth, investors are right to entertain the idea of investing in shipping stocks -- even today, in the age of the internet and space exploration.
Image source: Getty Images.
Shipping companies remain vital to global trade, whether they be dry-bulk shippers, owners of huge tankers focused on oil shipping, or traditional cargo transporters. However, not all shipping stocks are made equal. Only a select few have what it takes to qualify as strong options for long-term investment. So which shipping stocks are the best buys today? Let's take a look at which publicly traded members of this vital industry are worthy of consideration.
Data source: S&P Global Market Intelligence. TTM= Trailing 12 months
As part of a highly cyclical industry, shipping stocks are extremely volatile. This situation can, at times, make many shippers appear attractive from a dividend-yield perspective, but don't be fooled -- things aren't always what they seem. A reasonable yield, coupled with capital appreciation potential, is always preferable to a high dividend yield backed by questionable financials.
With all that in mind, here are the top three shipping stocks to buy today.
Kirby Corporation
Kirby Corp. (NYSE: KEX) has, to put it lightly, seen better days. True, it remains an insulated player in the world of interstate commerce thanks to its status as the quintessentialJones Act operator, but that hasn't stemmed a tide of vessel oversupply in the domestic shipping market as of late. Kirby provides domestic transportation services via the nation's waterways for everything from petroleum products to dry-bulk cargo. But although its services are vital, it's not the only fish in the sea.
In recent quarters, usage of its river barges has fallen off, and even its diesel engine services division continues to suffer thanks to the energy sector downturn. Proof of Kirby's strength amid these short-term difficulties is found in its actions, not its words. Early this year, Kirby announced the purchase of SEACOR's entire inland tank barge fleet for a cool $81 million. As noted in the press release: "The asset purchase will consist of 27 inland 30,000-barrel tank barges and 13 inland towboats, plus one 30,000-barrel tank barge and one towboat currently under construction. Also, as part of the agreement, Kirby will transfer to Seacor the ownership of oneFlorida-based ship docking tugboat." Whenever trouble occurs, a telling sign of the strength of an organization is expansion while others are folding.
The future appears bright, since Kirby is essential to continued trade throughout the continental United States.As of Feb. 19, the company controlled 898 inland tank barges with 17.9 million barrels of capacity, over 240 inland towboats, 70 coastal tank barges with 6 million barrels of oil capacity, 73 coastal tugboats, and numerous other vial ship classes. At just 20 times a very depressed projected forward earnings level and having generated over $175 million free cash flow in fiscal 2015, Kirby Corporation is more than worth close inspection by those interested in investing in the shipping industry.
Matson, Inc.
Pacific trade has become increasingly important over the past few decades -- which makes Matson, Inc. (NYSE: MATX) an extremely strong long-term bet in the shipping sector. Named for Capt. William Matson, who was among the first to sail from San Francisco to Hawaii in 1882, Matson has expanded its reach beyond hauling cargoes between Hawaii and the mainland U.S. to include trade between the latter and Guam, Micronesia, and even Alaska. It owns a fleet of just 23 vessels -- but make no mistake: Matson is a vital player in the shipping industry, at least in this hemisphere.
Not sold? Well, not only is Matson vital to the Pacific ocean trade, but it also continues to expand its value proposition tocustomers. Recently, Matson began offering service between the West Coast and Samoa, Tonga, and Fiji, which is a natural extension of its current trade routes. If these moves weren't enough, Matson is expanding its transit speeds between the ports of New York/New Jersey and Shanghai, China.
These initiatives are expected to bear fruit for Matson in the years ahead. The company is likely to generate EPS of just over $2.00 per share this year and, thanks to the aforementioned operational expansions, is likely to grow this figure to over $2.70 by fiscal 2018, according to analysts polled by S&P Global Market Intelligence. Sporting a dividend yield of 2% and as a solid free cash-flow generator for each of the past four years, Matson is fantastic bet on the future of global shipping.
Golar LNG Limited
It's now widely known that natural gas might just be the fuel of the intermediate future. It's not as dirty as coal or oil, but it's lower in cost than solar or wind generation in certain geographic regions. The price of natural gas is, of course, always fluctuating, but one surefire way to take advantage of this seemingly obvious trend is to focus on the transportation of natural gas. Enter Golar LNG Limited (NASDAQ: GLNG).
Golar owns a fleet of liquefied natural gas carriers and has been in the business since 1970. However, its success has been the seed of the current oversupply of ships in the space that's been dragging down its earnings as of late. However, this headwind will probably abate over the long haul, as the effects the United States' increasing focus on exporting natural gas beings to take hold.
Lastly, Golar LNG is focused on the future, and its first floating gas liquefaction unit is on schedule to come on line in the second half of next year. This is, of course, a step into the future of natural gas usage. While the company was unprofitable this past year, the future appears bright for natural gas usage, and Golar LNG, as a market leader in the liquefaction and transportation of this low-cost fuel is a strong bet within the shipping industry.
Investing in the high seas
Investing in global trade via shipping stocks might appear to be, at first glance, a sure thing. However, investors need to tread carefully. Long-term debt, cost overruns, contract expirations, and plummeting day rates remain prevalent in this nevertheless vital sector. That said, Golar LNG Limited, Matson, Inc., and Kirby Corporation all have unique characteristics that make them strong contenders as investment choices for the years ahead.
A secret billion-dollar stock opportunity The world's biggest tech company forgot to show you something, but a few Wall Street analysts and the Fool didn't miss a beat: There's a small company that's powering their brand-new gadgets and the coming revolution in technology. And we think its stock price has nearly unlimited room to run for early in-the-know investors! To be one of them, just click here.
Sean O'Reilly has no position in any stocks mentioned. The Motley Fool has no position in any of the stocks mentioned. Try any of our Foolish newsletter services free for 30 days. We Fools may not all hold the same opinions, but we all believe that considering a diverse range of insights makes us better investors. The Motley Fool has a disclosure policy.