3 Top Packaged Foods Companies to Buy in 2017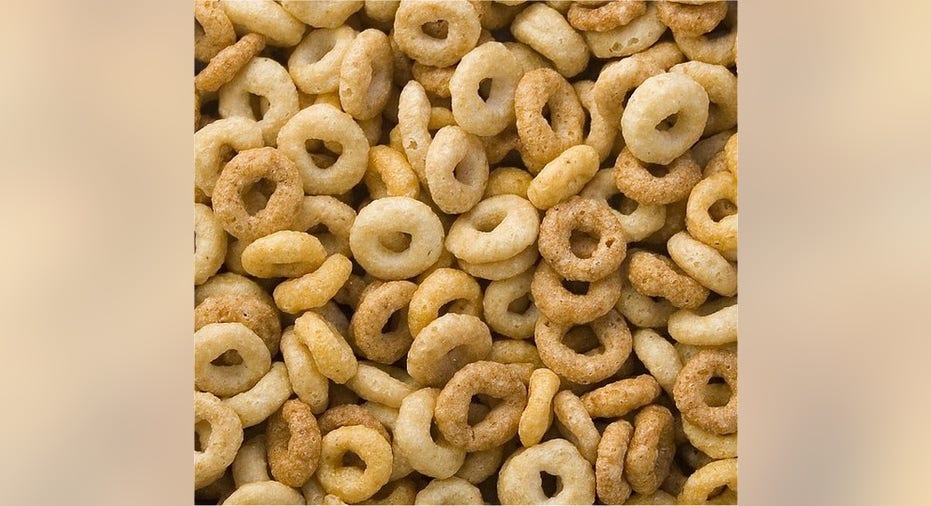 Major packaged food makers usually bounce back from market downturns, since consumers generally keep buying their products regardless of economic conditions. So with the market hovering at frothy levels, it might be wise to take a fresh look at three stalwarts of that industry -- PepsiCo (NYSE: PEP), Mondelez (NASDAQ: MDLZ), and General Mills (NYSE: GIS).
PepsiCo
PepsiCo sells a wide selection of carbonated drinks, juices, teas, sports drinks, bottled water, Quaker packaged foods, andFrito Lay snacks across 22 billion-dollar brands. This makes it a more diversified play than its main rival Coca-Cola (NYSE: KO), which doesn't sell any packaged foods.
Image source: Pixabay.
Like Coca-Cola, PepsiCo faces slumping soda consumption, whichhas consistently declined for over a decade in the U.S. and other major markets. However, PepsiCo is countering that decline with healthier versions ofits drinks and packaged foods, and acquiring or creating new products for health-conscious consumers.
PepsiCo expects that shift, along with price hikes meant to offsetweaker shipments,to lift its organic revenue -- which excludes foreign exchange impacts, acquisitions, divestments, and other charges -- by"at least" 3% this year. Its core earnings, which exclude the same items, are expected to rise 8%. PepsiCo also pays a forward dividend yield of 2.9%, which is supported by a payout ratio of 65%. PepsiCo has hiked that payout every year for the past 44 years. Its P/E ratio of 25 also remains lower than its industry average of 27 -- which makes it a smart play for conservative income investors.
Mondelez
Mondelez's massive portfolio of sweet and savory snacks includes Oreo, Chips Ahoy, Ritz, Nabisco, Toblerone, and Cadbury. However, the company's growth has been anemic in recent quarters due to macro headwinds in certain countries, more health-conscious consumers, and tough currency headwinds.
Image source: Pixabay.
That's why Mondelez's organic revenue rose just 0.6% annually last quarter, as price hikes barely offset declining shipments. For the full year, Mondelez expects its organic revenue to rise"at least" 1%. Its earnings are expected to improve by the "double digits" as its margins expand with divestments and cost-cutting strategies.
Mondelez pays a forward dividend yield of 1.7%, which is supported by a payout ratio of 67%. It's raised that dividend annually ever since it introduced it in late 2012. Mondelez's P/E of 40 is higher than its industry average of 38, but that premium could be justified by expectations for the company's future changes.
Mondelez currently faces pressure from two activist investors -- Trian Fund Management's Nelson Peltz and Pershing Square's Bill Ackman -- to divest weaker brands, attempt new market strategies, acquire smaller companies, or sell itself. There's already been plenty of drama on that front -- Mondelez tried (but failed) to buy Hershey last year, while ongoing rumors suggest that Kraft Heinzor another packaged foods giantcould buy the company.
General Mills
General Mills' packaged foods portfolio includes breakfast cereals like Cheerios, baking products like Bisquick and Betty Crocker, Haagen-Dazs ice cream, Yoplait yogurt, Green Giant vegetables, and a wide variety of pastas, pizzas, soups, snacks, and spices. Like PepsiCo, General Mills is pivoting is business toward healthier organic products. That's why it bought organic foods giant Annie's for$820 million in 2014.
Image source: Pixabay.
Unfortunately, General Mills' growth remains poor, due to the ongoing weakness of its cereal business and softness in the North America, Asia, and Latin America markets. Its organic sales fell5% during the first nine months of fiscal 2017, and it anticipates a 4% decline for the full year. Adjusted earnings, lifted by buybacks, are expected to grow 5% to 7%.
Those numbers sound dismal, but the bearishness on General Mills has made it a decent income play. The stock trades at 21 times earnings, compared to the industry average of 29, and it pays a forward dividend yield of 3.4% -- which is easily supported by a payout ratio of 70%. It's also raised that payout annually for 13 straight years. To top it off, there's beenbuzz about the company being acquired by a bigger suitor -- which would certainly breathe fresh life into this aging stalwart.
But should you buy these three stocks?
Growth-oriented investors will likely pass on PepsiCo, Mondelez, and General Mills. But conservative income investors looking for defensive plays in a frothy market should probably keep all three stocks on their long-term watchlists.
10 stocks we like better than General MillsWhen investing geniuses David and Tom Gardner have a stock tip, it can pay to listen. After all, the newsletter they have run for over a decade, Motley Fool Stock Advisor, has tripled the market.*
David and Tom just revealed what they believe are the 10 best stocks for investors to buy right now... and General Mills wasn't one of them! That's right -- they think these 10 stocks are even better buys.
Click here to learn about these picks!
*Stock Advisor returns as of May 1, 2017
Leo Sun has no position in any stocks mentioned. The Motley Fool owns shares of and recommends PepsiCo. The Motley Fool has a disclosure policy.