3 Top Invesco Mutual Funds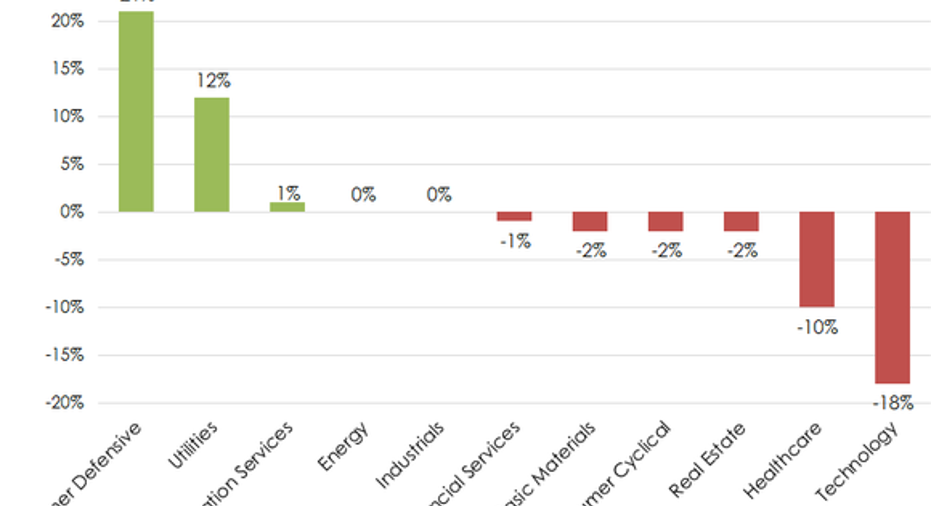 Image source: Getty Images.
Invesco (NYSE: IVZ) caters primarily to individual investors in the United States, offering a full line of active mutual funds, some of which have delivered excellent performance for their investors. Before investing in any Invesco fund, it may be helpful to know that of its U.S. stock funds, its value-oriented funds are some of its best.
Here are three top Invesco mutual funds, and the brief case for investing in each fund.
| Invesco Mutual Fund | Ticker | Expense Ratio | Yield |
| --- | --- | --- | --- |
| Invesco Diversified Dividend Fund | LCEFX | 0.44% | 1.95% |
| Invesco Equally Weighted S&P 500 Fund | VADFX | 0.16% | 1.7% |
| Invesco Growth and Income Fund | GIFFX | 0.38% | 2.03% |
Source: Invesco. All data is for the fund's Class R6 shares.
Invesco Diversified Dividend Fund
From relative obscurity, dividend-focused mutual funds have become one of the few consistent areas of growth for asset managers. Yield-starved investors are turning to stocks to generate income, while potentially collecting long-run returns from capital appreciation.
Too many funds put the cart before the horse, looking for high yields before great stocks, but the Invesco Diversified Dividend Fund seeks out long-term growth of capital, with a secondary focus on current dividend income. The managers select stocks by projecting forward 2-3 years and looking for companies they believe are underpriced in the United States and in foreign markets (it can invest up to 25% of its assets in foreign companies).
The fund has handily beaten its two benchmark indexes -- the S&P 500 and Russell 1000 Value Index-- over multi-year periods. Ten-year performance up to the end of 2015 topped the S&P 500 by about 0.7% per year, and the Russell 1000 Value Index by about 1.8% per year, after fees.
The fund isn't afraid to be different, weighting its portfolio very differently than the S&P 500, and thus many other large-cap funds. It recently held significantly more consumer staples and utilities stock than the large-cap index of record. It was also very much underweight technology and healthcare stocks, as many dividend funds are.
Invesco Equally Weighted S&P 500 Fund
This fund is the only index fund on the list, but it certainly has merit as a "core" fund holding for investors who can take a little extra risk in the pursuit of higher returns. This fund simply invests equally in all 500 stocks of the S&P 500 and rebalances each position quarterly.
An equal-weighted S&P 500 index fund isn't really anything all that special, but its performance has been. Since equal-weighted funds treat each stock equally, they invest relatively more in the smallest companies in the index, and relatively less in the largest companies.
Image source: Invesco.
The result is that equally weighted S&P 500 funds have far more small- and mid-cap stock exposure, resulting in better historical performance. Invesco's average holding in its equal-weighted fund had a market value of about $21 billion vs. an average market cap of $76 billion for traditional S&P 500 funds, according to Morningstar.
The table below compares the makeup of market-cap weighted S&P 500 funds vs. equal-weighted funds.
| Stock Size/Fund Type | Market-Cap Weighted | Equal-Weighted |
| --- | --- | --- |
| Large-cap stocks | 86% | 52% |
| Mid- and small-cap stocks | 14% | 48% |
Data source: Morningstar.
Invesco Growth and Income Fund
This actively managed fund seeks out stocks with the potential for capital appreciation, with a secondary goal to produce income for its investors. The fund's income bias is clear from the prospectus, which notes that the fund can invest up to 15% in higher-yielding real estate investment trusts (REITs). It can also invest up to 25% of its net assets in foreign stocks.
Though the fund has a good performance profile over its history, it has lagged large-cap indexes in recent years, failing to keep pace with the bull market coming out of the financial crisis. Like the aforementioned Diversified Dividend Fund, the Growth and Income Fund isn't afraid to deviate from the index. It currently favors large banks and financial companies:JPMorgan Chase, Citigroup, Bank of America, and Morgan Stanley round out its top four investments.
With an expense ratio of 0.38% for its least expensive share class, it's in a league of just a handful of actively managed funds in terms of expenses. Low expenses help it in the yield category, as the fund yields about as much as the S&P 500 index, whose yield is unaffected by fees. Beware that the fund's ability to invest in REITs may make it unsuitable for taxable accounts, as REIT distributions are taxed as ordinary income at higher rates. A number of dividend and income funds avoid REITs for this reason.
A final note about Invesco mutual funds
Like most mutual fund companies, Invesco sells its funds in various share class "wrappers." The only notable difference between them is the cost of holding them. This article assumes that you invest in the Class R6 shares, which carry the lowest ongoing expense ratios and no upfront sales charges. Other share classes are significantly more expensive and carry fee burdens that virtually guarantee lower returns. (The table at the beginning of this article was constructed with data from the Class R6 shares of each mutual fund.)
As an example, consider the Invesco Diversified Dividend Fund discussed above. Its Class R6 shares carry an annual expense ratio of just 0.44% ($44 for every $10,000 invested) and no upfront fees. The Class A shares carry an annual expense ratio of 0.83% ($83 for every $10,000 invested) and upfront sales loads of up to 5.5% of your investment amount ($550 on every $10,000 invested).
Always do your due diligence on the fees and expenses of any fund share class, and read the documents carefully. Unfortunately, the higher-fee funds are more commonly sold by financial planners, who earn commissions by steering investors to costlier funds. If you're pitched a higher-fee fund, it may be a much-needed sign that you need a new advisor, not a new fund.
A secret billion-dollar stock opportunity The world's biggest tech company forgot to show you something, but a few Wall Street analysts and the Fool didn't miss a beat: There's a small company that's powering their brand-new gadgets and the coming revolution in technology. And we think its stock price has nearly unlimited room to run for early, in-the-know investors! To be one of them, just click here.
Jordan Wathen has no position in any stocks mentioned. The Motley Fool recommends Bank of America. Try any of our Foolish newsletter services free for 30 days. We Fools may not all hold the same opinions, but we all believe that considering a diverse range of insights makes us better investors. The Motley Fool has a disclosure policy.