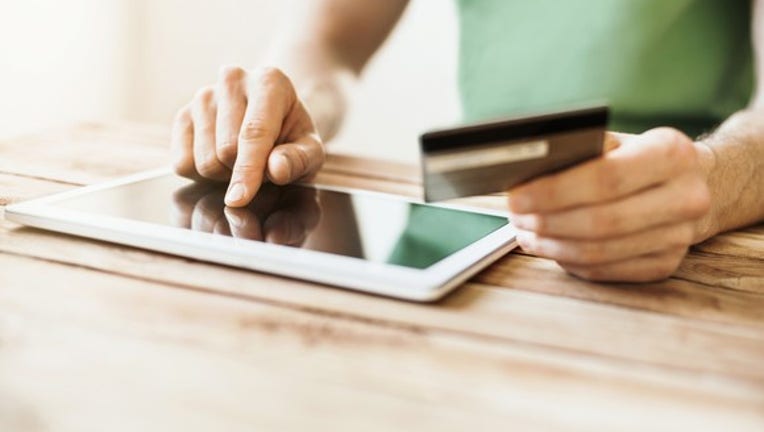 The Internet retail industry may seem like it's been around forever, but some of the latest growth numbers prove the e-commerce party is just getting started. The National Retail Federation expects online retail sales to grow by 8% to 12% this year -- three times higher than the broader retail industry -- and reach an estimated size of up to $443 billion this year in the U.S.
Investors looking to enter this market, or expand their positions, need to look no further than Amazon.com(NASDAQ: AMZN), Shopify (NYSE: SHOP), and Wayfair (NYSE: W). All three are recommendations in several of The Motley Fool's premium services, and each is poised to stay at the top of the internet retail industry.
Image source: Getty Images.
Amazon
Amazon hardly needs an introduction, and while many people know Amazon is the big fish in the Internet retail pond, they may not know exactly how big it really is. Consider that a research report from Slide Intelligence estimates that Amazon accounted for 43% of all online retail sales in the U.S. last year -- up from 25% just five years ago.
Amazon's online retail presence hasn't just been a boon to its own business (and its investors), it's also helped the entire e-commerce industry as a whole. Slide estimates that Amazon's sales accounted for 53% of the sales growth in the broader U.S. e-commerce market last year.
Image source: Amazon.
The company's latest quarter proved there's no slowing down this Internet giant any time soon. At the end of April, Amazon reported its first-quarter fiscal 2017 earnings, with revenue jumping by 25%, net income popping 41%, and earnings per share up 39%, all year over year.
I can't talk about Amazon's internet retail dominance without leaving you with the company's all-important (but estimated) Prime subscriber numbers. The company now has an impressive 80 million subscribers in the U.S., which is up from about 58 million just one year ago, according to Consumer Intelligence Research Partners. The company's current dominance in internet retail, along with its massive accumulation of Prime members, means the company should continue to enjoy its position at the top for years to come.
Shopify
Shopify is a different player in the internet retail space than some of its peers, because it's not actually selling products online as much as it's selling the platform merchants use to sell their products online.
Shopify has had a bang-up year already. In the first quarter of 2017 the company saw its revenue subscriptions spike 60% year over year to $62 million. That was driven by a phenomenal increase in the amount of merchants using the company's platform -- which sits at 400,000 (up from 275,000 in Q1 2016). Shopify saw its merchant solutions revenue segment skyrocket by 92%, and that pushed up total revenue for the quarter by 75% year over year, to $127.4 million, which blew past the company's own guidance.
Image source: Shopify.
"With our excellent start to the year, it is clear we are becoming the de facto platform for sellers," Shopify CFO Russ Jones said in a press release. It's worth pointing out that Shopify isn't profitable yet, but the company's stellar growth and dominant position in the internet retail platform space mean this stock is on track to making its investors very happy.
Wayfair
You'd think any Internet retailer joining the likes of Amazon would easily get crushed by now, but Wayfair is proving that smaller e-commerce retailers can thrive in their own niches, as Wayfair is doing with home furnishings.
Wayfair has amassed an amazing 8 million products from 10,000 suppliers and has its own exclusive brands that customers can't find anywhere else online (ahem, Amazon). That's important to mention because 45% of the company's revenue comes from its house brands.
Image source: Wayfair.
In the first quarter of 2017 Wayfair increased sales 32% year over year and saw its active customers jump by 46% (which now sit at nearly 9 million).
Wayfair is still in full-growth mode, so don't expect lots of stability from this stock at the moment, or profits. Wayfair is currently reinvesting everything it has into growing the company, and if it can keep up its current pace, then investors can look forward to the rest of 2017 -- and beyond.
10 stocks we like better than AmazonWhen investing geniuses David and Tom Gardner have a stock tip, it can pay to listen. After all, the newsletter they have run for over a decade, Motley Fool Stock Advisor, has tripled the market.*
David and Tom just revealed what they believe are the 10 best stocks for investors to buy right now...and Amazon wasn't one of them! That's right -- they think these 10 stocks are even better buys.
Click here to learn about these picks!
*Stock Advisor returns as of May 1, 2017.
Chris Neiger has no position in any stocks mentioned. The Motley Fool owns shares of and recommends Amazon, Shopify, and Wayfair. The Motley Fool has a disclosure policy.