3 Top Industrial Stocks' Earnings to Watch This Week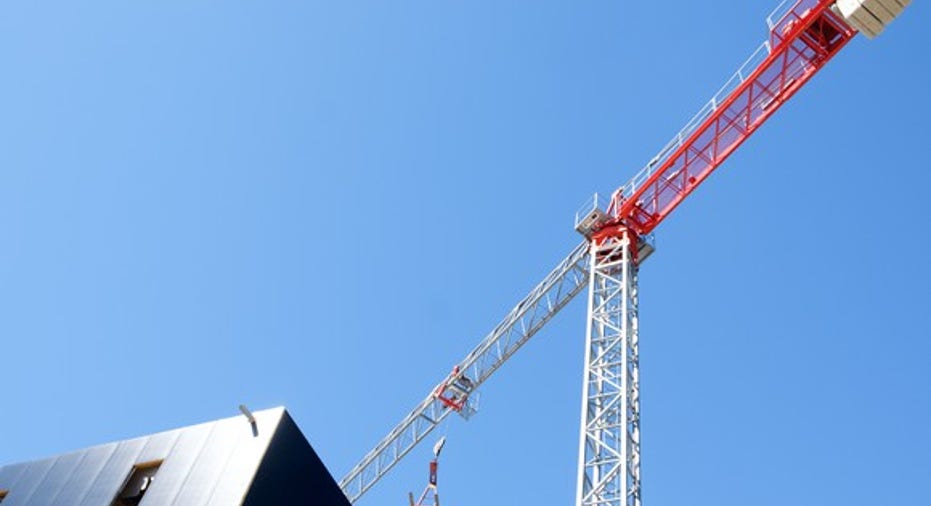 The industrial sector has sprung up some big surprises this earnings season. After General Electric (NYSE: GE) set the pace with an earnings beat, behemoth Caterpillar Inc. (NYSE: CAT) absolutely crushed Street estimates, sending the stock soaring to fresh 52-week highs.
Expectations from industrial companies that are yet to announce earnings have now hit new levels. Three big industrial earnings are coming up this week: Cummins Inc (NYSE: CMI), Ritchie Bros. Auctioneers (NYSE: RBA), and Textainer Group Holdings (NYSE: TGH). Here's what to expect.
Growth at Cummins could be revving up
Cummins shares have been on a roll this year, piling on 11% year to date, as of this writing. Sales of Cummins' engines depend a great deal on the health of the trucking market, and recent industry updates have been very encouraging.
Image source: Getty Images
Key customer PACCAR (NASDAQ: PCAR) delivered strong Q1 numbers last week as it bumped up truck production to keep up with strong order rates. PACCAR pointed out how industry orders for heavy-duty Class 8 trucks in the U.S. jumped a whopping 40% year over year during the first quarter. The truck maker now projects its Q2 truck deliveries to grow 10% sequentially, which bodes well for Cummins.
On another encouraging note, General Electric reported strong equipment orders from power and oil and gas industries in Q1, both of which are key end markets for Cummins' power systems and components segments.
Given the backdrop, there's a chance Cummins could beat consensus estimates when it reports numbers on May 2 and even upgrade its full-year outlook. The engine leader last projected its FY 2017 revenues to be flat to down 5% and earnings before interest and tax to be 11%-11.5% of sales. Two key numbers to watch for are Cummins' market share and free cash flows to gauge whether the company can keep growing in an increasingly competitive market and maintain its dividends going forward.
Ritchie Bros. could surprise
Ritchie Bros has gained nearly 7% in just one week, recovering much of its year-to-date losses. Part of the euphoria can be attributed to Caterpillar's earnings beat and guidance upgrade, simply because Ritchie shares a business relationship with Caterpillar. The two companies recently struck an alliance, under which Ritchie has started offering its live onsite and online auction platforms to Caterpillar and its dealers to sell used equipment. Not surprisingly, positive numbers from Caterpillar has fueled Ritchie investors' optimism.
Image source: Getty Images
Infact, Ritchie pulled off two mega auctions in the past couple of months, including record sales figures at Fort Worth, Texas where Caterpillar equipment, in particular, was in great demand. Ironically though, strong demand for used equipment bodes well for Ritchie but not as much for Caterpillar, as end users typically opt for used equipment in the initial stage of the recovery cycle before spending on new equipment. That explains why Ritchie reported record quarterly revenue rate (revenue divided by gross auction proceeds) of 14.1% in Q4 while Caterpillar continued to struggle.
Given the backdrop, I expect Ritchie to deliver strong numbers when it reports May 5. Consensus estimates per Yahoo! Finance peg Ritchie's Q1 revenue and EPS to be 4.5% and 11% lower, respectively, year over year. Investors should keep an eye on two things: Ritchie's revenue rate and online sales statistics, as online is where all the action will be for Ritchie going forward.
Textainer needs to deliver
What a remarkable comeback it has been for Textainer shares this year: the stock has exactly doubled year to date as of this writing. This comes after nearly two painful years when Textainer shares crumbled as global trade slowed down and cheap intermodal containers flooded the market creating a supply glut.
The situation has changed dramatically in recent months, with steel prices rebounding, outlook for the shipping industry improving, and lease rates recovering. Peer CAI International recently delivered a solid report for its first quarter, which sent the stock surging double-digits.
Meanwhile, Textainer also announced plans to prepay part of debt worth $424 million through a new debt facility, which could ease interest expenses to some extent. As Textainer is a highly leveraged company, its deleveraging plans, if any, is among the key things investors should watch for in its upcoming earnings release on May 4, 2017.
The last data-point to keep in mind is the rate of recovery of containers from Hanjin, the South-Korean shipping giant that went bankrupt last year. The costs of recovering, however, could dent Textainer's bottom line this year. As for operating metrics, analysts are expecting 5% lower revenue and losses worth $0.13 per share versus a profit of $0.11 earned in Q1 2016. Chances are, Textainer could beat estimates like CAI, but a positive guidance is important for the stock to maintain momentum.
10 stocks we like better than Textainer GroupWhen investing geniuses David and Tom Gardner have a stock tip, it can pay to listen. After all, the newsletter they have run for over a decade, Motley Fool Stock Advisor, has tripled the market.*
David and Tom just revealed what they believe are the 10 best stocks for investors to buy right now... and Textainer Group wasn't one of them! That's right -- they think these 10 stocks are even better buys.
Click here to learn about these picks!
*Stock Advisor returns as of April 3, 2017
Neha Chamaria has no position in any stocks mentioned. The Motley Fool owns shares of and recommends Cummins and Paccar. The Motley Fool owns shares of General Electric. The Motley Fool recommends Textainer Group. The Motley Fool has a disclosure policy.