3 Top Health Insurance Stocks to Buy in 2017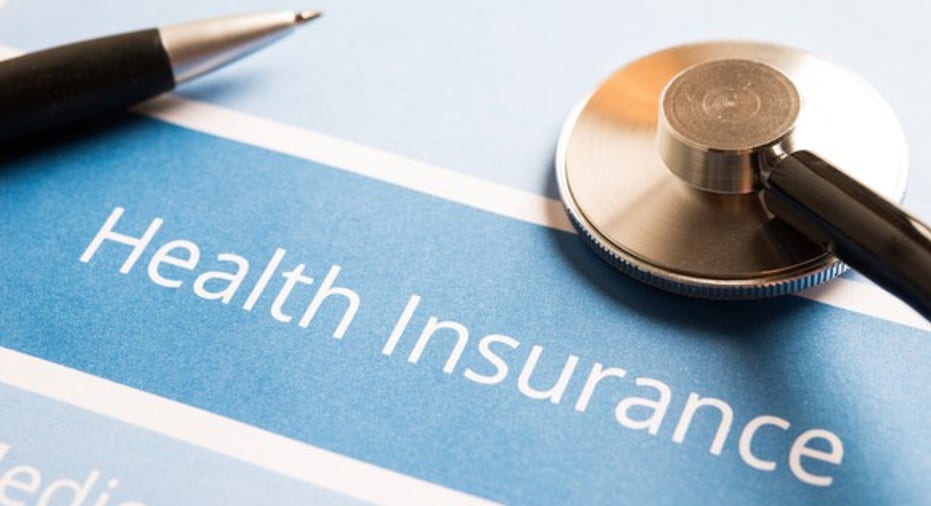 There has been plenty of uncertainty in the air for health insurers lately. Republican efforts to replace Obamacare left the companies wondering how they would be impacted.
Now that the attempt to pass new healthcare reform legislation has failed, several health insurance stocks could be solid picks. Here's why Aetna (NYSE: AET), Centene (NYSE: CNC), and UnitedHealth Group (NYSE: UNH) are three top health insurance stocks to buy in 2017.
Image source: Getty Images.
Aetna: Merger scrapped and moving on
Aetna's uncertainty over the last year stemmed from more than just the fate of Obamacare. The company had plans to merge with Humana. However, those plans were scrapped after a federal court ruling blocked the deal. Now, Aetna is moving on with its business.
Although Aetna's earnings dropped nearly 5% in 2016, better days should be ahead. For one thing, the company reduced its participation in state insurance exchanges from 15 in 2016 to only four this year after losing $450 million on its Obamacare plans. Aetna CEO Mark Bertolini recently stated that Obamacare "is in a death spiral" as premiums increase and healthier members drop out.
The company sees two big opportunities for growth in 2017. Aetna's commercial business should perform better and its Medicare business should also continue to grow, boosted especially by its Individual Medicare Advantage products.
Aetna stock currently trades at 13 times forward earnings estimates. Wall Street analysts project the company should be able to grow earnings by an average annual rate of nearly 14% over the next five years.
Centene: A sigh of relief
Centene didn't encounter significant roadblocks in completing its acquisition of Health Net last year. Largely as a result of the transaction, Centene's revenue soared 78% and earnings jumped 58%.
The company's management no doubt breathed a sigh of relief when the Obamacare replacement plan fizzled out. Over 9% of Centene's total membership stems from states that expanded Medicaid under Obamacare. The company also participates in state Obamacare exchanges and has enjoyed more success with its plans than many other insurers.
Centene probably would have done just fine over the long run even if Obamacare was replaced. The company's expertise in the Medicaid market allows Centene to better understand what types of insurance plans work well for lower-income members.
With its stock trading at over 13 times forward earnings, Centene remains attractively priced. Its growth prospects over the next few years hinge on what ultimately happens with Obamacare, but for now Centene appears to be a great health insurance stock to buy.
UnitedHealth Group: Health insurance and more
UnitedHealth Group drastically cut back its participation in Obamacare exchanges this year. In 2016, the company offered plans on exchanges in 34 states. For 2017, that number dwindled to only three.
Despite Obamacare headwinds, UnitedHealth's financial performance improved last year. The company's revenue increased 18% and its earnings grew 21%. UnitedHealth's fastest-growing business wasn't in health insurance, however. Revenue for its Optum business segment, which includes pharmacy benefits management (PBM), technology, and consulting services, jumped 24% year over year in 2016.
Optum should remain the crown jewel for UnitedHealth Group for the foreseeable future. At the same time, though, its United Healthcare insurance business also should continue to become more profitable.
UnitedHealth Group stock is somewhat more expensive than either Aetna or Centene, trading at more than 15 times forward earnings. However, Wall Street analysts also expect the company to grow earnings more than its rivals.
Top pick
Even though Obamacare is still law of the land, there's no guarantee that another replacement effort won't succeed down the road. I think UnitedHealth Group is best positioned to adapt to the changing healthcare landscape, regardless of what happens. Its size and tremendous opportunities for Optum give it an advantage over other health insurers. If you only want to buy one health insurance stock, UnitedHealth Group is your best pick.
10 stocks we like better than UnitedHealth GroupWhen investing geniuses David and Tom Gardner have a stock tip, it can pay to listen. After all, the newsletter they have run for over a decade, Motley Fool Stock Advisor, has tripled the market.*
David and Tom just revealed what they believe are the 10 best stocks for investors to buy right now... and UnitedHealth Group wasn't one of them! That's right -- they think these 10 stocks are even better buys.
Click here to learn about these picks!
*Stock Advisor returns as of February 6, 2017
Keith Speights has no position in any stocks mentioned. The Motley Fool recommends UnitedHealth Group. The Motley Fool has a disclosure policy.