3 Top Growth Stocks for 2017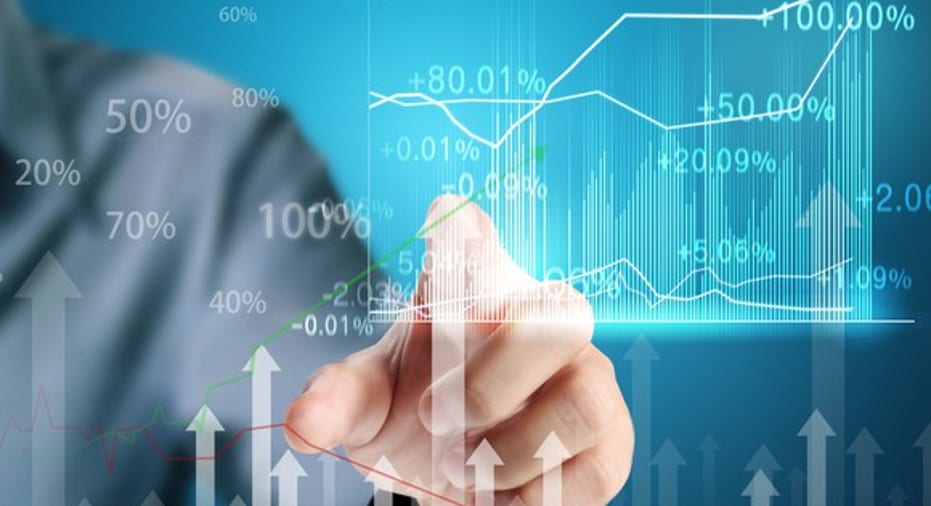 Image source: Getty.
Now that we're officially into 2017, it's time againfor me to reveal three growth stocksthat I expected to outperform the market in the coming years.
This is now the fourth year running of my new year's prognostications. As is often the case for growth-style, "Rule Breakers" investing, our previous list of ideas have had some big winners and some big losers. 2015 recommendation Ubiquiti Networks (NASDAQ: UBNT) has nearly doubled in value in two years, while Stratasys'(NASDAQ: SSYS)stock price has fallen by 80%. When taken together, 2014's picks have gained an average absolute return of 23%, 2015's have returned 69%, and 2016's have lost 32%.
Starting prices are as of the original publishing dates: 12/30/13, 1/1/15, and 1/5/16. Total return figures include S&P dividends. Zillow split into two classes during 2015; we are tracking "ZG." SolarCity was acquired by Tesla Motors in November 2016 in an all-stock deal; Recent price reflects the equivalent of 0.11 shares of TSLA. Prices and returns are as of 1/2/17. Data source: S&P Capital IQ and S&P Dow Jones Indices.
The volatility of this roller coaster of ups and downs might keep some investors up at night. But over time, the math behind it tends to work out in our favor.
As of our most recent December issue of Motley FoolRule Breakers, only 40% of our individual recommendations from the past 12 years are actually outperforming the S&P 500 over the same time frame. But taken collectively, the portfolio of recommendations has an average absolute return of 83%, which is a full 30 percentage points greater than the 52% the market returned over the same period.
Growth-style investing works best when you allow your biggest winners to run: They compound their returns over time and overcompensate for the losses from the laggards. But it also requires identifying the right companies at the right time and having a lot of patience.
The process
To help identify those big future winners, here are three qualities I always look for in growth companies:
1. Operational performance. When you invest, you're buying a stake in a business, so you want to find businesses that are performing very well. Develop a list of meaningful operational metrics that are relevant to the particular industry, and then look for companies that are killing it where it really counts. This means putting less emphasis on the current P/E ratio, and more on metrics that evaluate business performance.
2. Smart and visionary management. Growth companies are still... growing. This makes them much more sensitive to managerial decisions -- whether good or bad. Look for leaders who are committed to the long-term success of the company. I like CEOs who are either co-founders, or who have a significant ownership stake -- preferably both.
3. Huge market potential. Small companies don't always do so well in price wars. Find industries large enough to support a new player. I look for the company's total annual revenue to be a very small slice of the overall industry.
This year's list
It's time to fire up the crystal ball once again. Without further ado, here are my three top recommendations for 2017.
1. Illumina(NASDAQ: ILMN) is the global leader in genomic sequencing.
Illumina has run more than 90% of the world's DNA tests, which are increasingly being used to treat existing illnesses or to screen for cancer. But the real catalyst going forward is that -- largely thanks to Illumina's R&D efforts -- the cost of sequencing a human genome has fallen to less than $1,000. This is driving adoption and insurance reimbursement.The total number of people who have had their full genome sequenced increased twentyfold in two years, from 40,000 at the end of 2013 to more than 800,000 by 2015. DNA sequencing may have even helped to explain how Ozzy Osbourne has managed to survive so many decades of rock and roll.
Sixty percent of Illumina's revenue comes from the recurring sale of consumables, so the falling price point of the tests is great for the company's business and margins.Chairman Jay Flatley was the visionary who refined the company's sequencing technology and processes, while CEO Francis deSouza is a bigger-picture systems thinker who will lead the company to the next level.
We think Illumina may have cracked the code of excellent future investor returns.
2. Ellie Mae(NYSE: ELLI) offers a fully automated solution for lenders to use to make mortgage origination loans.
The company's Encompass cloud-based software simplifies the extremely complex mortgage process, which allows lenders to close more loans and capture more commissions. Encompass now has 160,000 users, and the $640 of revenue per user in the most recent third quarter was an all-time high.
CEO Jonathan Corr was instrumental in helping Chairman Sig Anderman build the original Encompass platform, and he really knows the the ins and outs of the industry. The current 1.3 million new construction starts is the highest level of new activity since 2007, and there are expected to be more than $1 trillion of home purchases in 2017.
There are plenty of business opportunities for Ellie Mae to build on in the coming years.
3. 2U (NASDAQ: TWOU) administers graduate education courses over the internet.
The company teams up with larger institutions -- including the University of Southern California, the University of North Carolina, or UC-Berkeley -- to enroll students into existing classes. Programs tend to start small but tend to scale up quickly. For example, UNC had just 19 students in its online MBA program with 2U in 2011, but it has they 729 today, and U.S. News & World Report just ranked it as the best online MBA program in the nation.
2U markets its program, runs the online platform, and produces content in exchange for taking roughly two-thirds of student tuition.UC-Berkeley recently praised it as "arguably the most successful online degree on the UC Berkeley campus, perhaps in the entire UC system."
Chip Paucek was 2U's co-founder and remains as CEO today. He'll lead the company's growth into an industry with huge upside potential. The U.S. has more than 2,300 four-year colleges, yet 2U's total enrollment is still only around 20,000 students.
We think 2U brings a new meaning to "best in class."
The Foolish bottom line
Great businesses produce great results. Illumina, Ellie Mae, and 2U all have smart management teams that focus on the right metrics to profit from some of the largest opportunities in the business world. Great companies like these tend to knock it out of the park at fulfilling their customer needs, which forms the foundation of a competitive advantage that allows them to outperform for years into the future.
At The Motley Fool, we look for long-term winners who use technology, a business model, or culture as an innovative weapon. Each of our three picks for 2017 has recently been profiled in our Motley Fool Explorerservice, which identifies companies well poised to benefit from a developing investment trend. To learn more about Motley Fool Explorerand to see a few of our most recent investing ideas, click here.
10 stocks we like better than Illumina When investing geniuses David and Tom Gardner have a stock tip, it can pay to listen. After all, the newsletter they have run for over a decade, Motley Fool Stock Advisor, has tripled the market.*
David and Tom just revealed what they believe are the 10 best stocks for investors to buy right now and Illumina wasn't one of them! That's right -- they think these 10 stocks are even better buys.
Click here to learn about these picks!
*Stock Advisor returns as of January 4, 2017
Simon Erickson owns shares of Ellie Mae, Illumina, and Stratasys. The Motley Fool owns shares of and recommends Ellie Mae and Illumina. The Motley Fool recommends 2U, Stratasys, and Ubiquiti Networks. The Motley Fool has a disclosure policy.