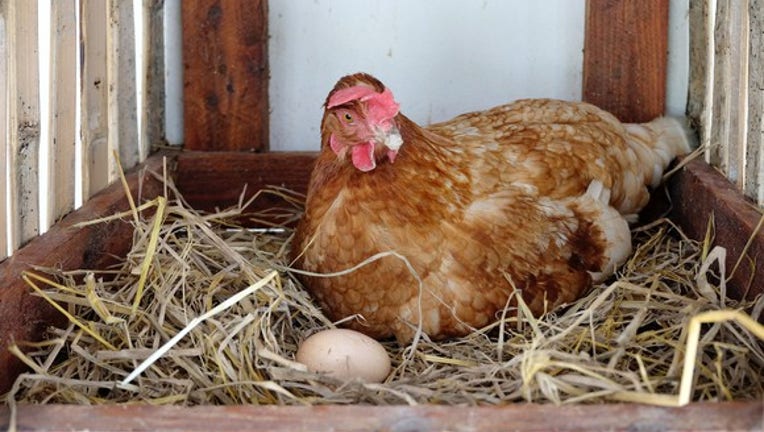 Plenty of stocks pay dividends, but not all of them are worth investing in. Finding those that can balance the need for income with a desire for growth all while offering a risk profile that's not beyond one's comfort zone isn't always easy.
So, we asked three Motley Fool contributors to each come up with a dividend-paying idea that investors could put on their shopping list that meets those criteria. Here's why GameStop (NYSE: GME), Pfizer (NYSE: PFE), and Cal-Maine Foods (NASDAQ: CALM)might be the names with which to fill your portfolio's shopping cart.
Image source: Getty Images.
Big risk, but an even bigger dividend
Rich Smith (GameStop):Today I'll be recommending a dividend stock that's not for the faint of heart. But if you like fat dividends, it deserves to at least be "penciled in" on your shopping list -- subject to later erasure: GameStop.
We all know GameStop's troubles. Even as it has beaten estimates time and again, for four straight quarters, it has posted declining sales year over year. Experts believe the future of physical game discs, and the brick-and-mortar retailers who sell them, may be numbered as more and more gamers download their games online, buying directly from game-makers and cutting out the middle man. Simply put, GameStop's days may be numbered -- as a dividend payer, and even as a viable company.
That's the bad news. Now, here's the good: With its stock continuing to fall, but its dividend remaining intact (and even rising), the dividend yield on GameStop stock has only gotten bigger over time. Over the past 12 months, GameStop stock yielded 6.5%. But just prior to its earnings release, GameStop announced a dividend increase, and going forward, the stock will be yielding more than 6.7%.
That's assuming the company survives to keep paying the dividend, of course. But given that GameStop's last move vis-a-vis dividends was to increase the size of its payouts, not decrease them, management doesn't appear inclined to stop paying dividends any time soon. And with GameStop still generating far more cash than it pays out as dividends (free cash flow approached $395 million last year, and the company is still devoting less than 44% of its profits to dividend payments), it may be able to keep on paying, and even increasing its dividend, for years to come.
Images source: Getty Images.
A great big pharma dividend stock
Keith Speights(Pfizer): Frank D'Amelio, Pfizer's CFO, said earlier this year that "the dividend is an important part [of] our investing thesis." He was -- and is -- right. Pfizer's tremendous dividend, with a current yield of 3.74%, is a key reason to buy the big pharma stock.
However, I'd say that the factors behind Pfizer's ability to pay such a nice dividend are just as important to the investing case for Pfizer stock. First and foremost, the company generates solid cash flow. Last year, Pfizer's operating cash flow topped $15.9 billion. That cash flow came from a broad lineup of products. Only one of those products, Prevnar vaccine, generated more than 10% of Pfizer's total revenue.
Look for Pfizer to continue being able to pay out solid dividends for a long time to come. Although sales are declining for the company's drugs that have either already lost patent exclusivity or soon will, investors have plenty of reasons to like what the future holds for Pfizer.
Pfizer claims a whopping 89 candidates in its pipeline -- and that excludes several drugs for which the company awaits approval. Thirty-four of those are late-stage programs. Because of this, Pfizer could see plenty of new drugs on the market (and new indications for existing drugs) in the not-too-distant future. This should translate to sustained cash flow, which means the dividends investors like so much should keep flowing.
Image source: Getty Images.
A scrambled opportunity
Rich Duprey (Cal-Maine Foods): The country's biggest egg producer, Cal-Maine Foods, got its feathers ruffled by the outbreak of avian flu two years ago that saw 12% of the country's national flock of egg layers killed to stop the spread of the virus. People stopped buying eggs en masse, not just because of the flu outbreak, but also because egg prices soared because of the resulting shortage of layers. At the height of the crisis, prices surged 31%, the largest jump since 1980, and Cal-Maine saw sales plunge 60% in a single quarter.
The impact is still being felt, with last quarter's sales down 32% year over year. Yet the situation is improving as prices returned from the stratosphere and the sales hemorrhaging ameliorated. And though a handful of new bird flu cases last month threaten to crack Cal-Maine again, it also makes it an interesting time to buy its stock.
In the first case, the latest outbreak has only affected broilers, or meat birds, not egg layers. If it spreads again, there could be problems, but hundreds of thousands of birds have been slaughtered to prevent a repeat of two years ago.
Also, as Cal-Maine's stock price has fallen, its dividend yield has risen. Its annual payout of $2.49 per share is currently yielding a tasty 6.8%, and considering there's little risk of the dividend being cut at the moment, or that Cal-Maine is facing any particular financial difficulty, income-seeking investors could cook up a healthy return.
It should be noted that a flu outbreak among layers wouldn't need to actually infect Cal-Maine's flocks to have an impact. The virus never touched the egg producer last time, but it still suffered the consequences. That would likely happen again if the flu spread, but thus far, no further cases have been reported, suggesting it may have been contained, and that could soon see investors flocking to Cal-Maine's stock.
10 stocks we like better than PfizerWhen investing geniuses David and Tom Gardner have a stock tip, it can pay to listen. After all, the newsletter they have run for over a decade, Motley Fool Stock Advisor, has tripled the market.*
David and Tom just revealed what they believe are the 10 best stocks for investors to buy right now...and Pfizer wasn't one of them! That's right -- they think these 10 stocks are even better buys.
Click here to learn about these picks!
*Stock Advisor returns as of April 3, 2017.
Rich Duprey has no position in any stocks mentioned. The Motley Fool has the following options: short April 2017 $28 puts on GameStop. The Motley Fool has a disclosure policy.