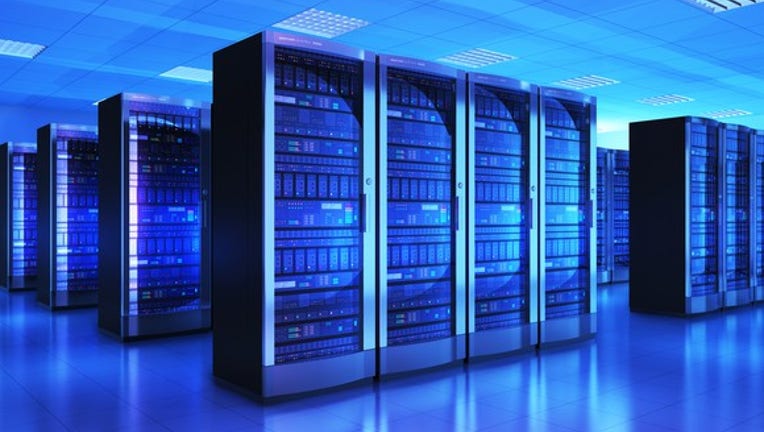 The data storage market is sometimes overlooked by growth-oriented tech investors -- it generally conjures up thoughts of aging HDDs (hard disk drives) in a highly commoditized market. But the data storage market also includes higher-growth categories like SSDs (solid state drives), cloud backup solutions, and enterprise storage platforms.
Data storage needs will inevitably rise due to the growing use of streaming media, cloud storage solutions, cloud-based apps, data virtualization, and other data-intensive tasks. Let's examine three solid data storage stocks which will likely benefit from that growth -- Western Digital (NASDAQ: WDC), Carbonite (NASDAQ: CARB), and NetApp (NASDAQ: NTAP).
Image source: Getty Images.
Western Digital
Western Digital acquired flash memory maker SanDisk forabout $19 billion last year. That move complemented WD's other acquisitions in the flash memory space, including Virident, STEC, VeloBit, Amplidata, Skyera, and Hitachi's hard drive unit, which now handles mostof WD's NAND assets.
All these moves diversified WD's top line away from its aging HDD business with higher-growth SSD and flash memory products. By comparison, its rival Seagate (NASDAQ: STX) still generates most of its revenue from HDD sales, and has a much weaker presence in enterprise SSDs.
Western Digital has posted three straight quarters of double-digit annual sales growth since the SanDisk acquisition closed, and analysts expect its revenue and earnings to respectively grow 47% and75% this year. That momentum is expected to continue with 6% sales growth and 34% earnings growth next year. That makes WD -- which trades at just 9 times forward earnings with a forward yield of 2.3% -- seem like an undervalued play on the data storage industry.
Carbonite
Carbonite provides a cloud backup platform for small and medium-sized businesses (SMBs) with fewer than 300 employees, which is generally a less crowded market than the one for larger enterprises. The company greatly expanded its storage capabilities by acquiring Seagate's EVault cloud backup service for$14 million last January -- a bargain, since Seagate bought the service for $185 million back in 2006.
Shares of Carbonite have more than doubled over the past 12 months, fueled by the company's five straight quarters of double-digit sales growth. Those numbers were inflated by its acquisition of EVault, but the company also beat top and bottom line forecasts during each quarter due to the stronger-than-expected growth of EVault and cost-cutting synergies between its older and newer platforms.
Wall Street expects Carbonite's revenue and earnings to respectively rise 17% and28% this year, followed by 10% sales growth and 29% earnings growth next year. Carbonite may look pricey at 67 times earnings, which is well above its industry average of 28, but its forward P/E of 25 looks fairly reasonable.
NetApp
NetApp is one of the largest data storage and management service providers in the world. To widen its moat against rivals like Dell EMC, Seagate, and Western Digital, NetApp expanded over the past decade by acquiring Riverbed Technology's backup and protection products, flash storage vendor SolidFire, andnumerous smaller companies.
NetApp is a slow-growth company. Wall Street expects its revenue to fall 1% this year and rise 2% next year. However, its earnings are expected to rise 27% this year and 14% next year, fueled by its growth in the higher-margin flash array market, reduced operating expenses, and share buybacks.
NetApp pays a forward dividend yield of 1.9%, and it has hiked that payout annually for three straight years. Its current P/E of 36 might look pricey, but it's actually much lower than industry average of 82 -- which makes the company a decent "best in breed" enterprise storage play for conservative investors.
But mind the risks...
Western Digital, Carbonite, and NetApp all have unique strengths in the data storage market, but they also have significant weaknesses. WD's near-term growth could be impacted by an ongoinglegal battle with Toshiba over the divestment of a joint venture. Carbonite's growth could slow down if bigger enterprise rivals expand into the SMB market. NetApp could fall behind the data storage tech curve if it prioritizes cost cutting measures over R&D investments. Therefore, investors should do their due diligence and weigh these risks against the potential rewards before buying any of these data storage stocks.
10 stocks we like better than Western DigitalWhen investing geniuses David and Tom Gardner have a stock tip, it can pay to listen. After all, the newsletter they have run for over a decade, Motley Fool Stock Advisor, has tripled the market.*
David and Tom just revealed what they believe are the 10 best stocks for investors to buy right now... and Western Digital wasn't one of them! That's right -- they think these 10 stocks are even better buys.
Click here to learn about these picks!
*Stock Advisor returns as of May 1, 2017
Leo Sun has no position in any stocks mentioned. The Motley Fool owns shares of Western Digital. The Motley Fool has a disclosure policy.