3 Top Biotech Stocks to Buy in 2017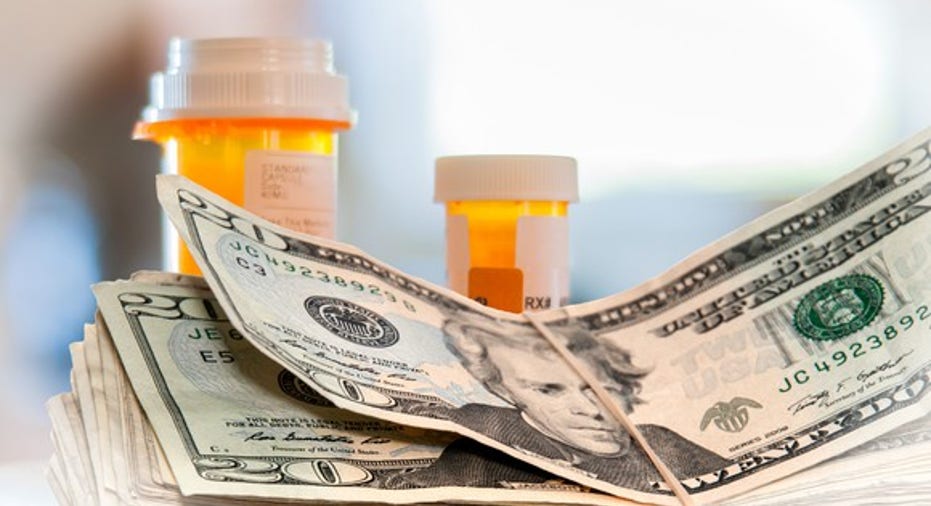 Political uncertainties aside, the future is looking bright for the biotech industry. Acadia Pharmaceuticals (NASDAQ: ACAD), Regeneron Pharmaceuticals (NASDAQ: REGN), and Eagle Pharmaceuticals (NASDAQ: EGRX), in particular, all appear primed for prosperity. Here's a closer look at why all three companies could be great investment candidates.
Image source: Getty Images.
A market all to itself
Acadia Pharmaceuticals has been a home run stock over the last few years thanks to investor enthusiasm around its drug Nuplazid. Nuplazid is the first and only Food and Drug Administration-approved treatment for Parkinson's disease psychosis, or PDP, a condition that causes hallucinations anddelusions. Since caring for the patients who develop PDP is extremely difficult, the demand forNuplazid is expected to be huge.
While we are still early into the launch of Nuplazid, the initial results are encouraging. Total sales reached $17 million in 2016, which is a solid result given that the drug only launched halfway through the year. In 2017, market watchers expect this figure to exceed $89 million thanks to growing awareness among providers and better reimbursement access.
However, what makes Acadia such a compelling investment is that the company believes that Nuplazid can also be useful in a handful of other conditions. This includes major diseases such as schizophrenia, Alzheimer's disease, and even major depression.
Even though success in these other indications is far from guaranteed, I think the company's odds are better than average. After all, the FDA already gave Nuplazid the thumbs-up for treating PDP, so I'd argue that raises the company's chance of success. If all goes well, then peak sales of Nuplazid could cross the multibillion-dollar mark, which would easily justify a higher valuation.
New drugs to the rescue
Regeneron Pharmaceuticals has been one of the best-performing stocks of the past decade, and for good reason. Regeneron owns a megahit drug calledEylea, which treats age-related macular degeneration, macular edema, and diabetic retinopathy. Eylea's 2016 worldwide sales topped $5 billion, making it one of the best-selling drugs on the planet.
Despite Eylea's success, Regeneron's shares have been running in reverse for nearly two years. Why? You can blame the downfall on a handful ofclinical,regulatory, and legal setbacks. In particular, Regeneron is on the losing side of a courtroom battle with Amgen related to Regeneron's new cholesterol-lowering drug Praluent. In January, a U.S. District Court sided with Amgen and blocked the marketing of Praluent in the U.S. While a stay of the injunction was granted, the future of this hopeful blockbuster drug is up in the air.
While potentially losing out on Praluent sales in the U.S. would be a big blow, Regeneron has a few other drugs coming to market soon that promise to reverse the company's fortunes. This includesDupixent,an eczema drug candidate, and Kevzara, a potential treatment for rheumatoid arthritis. Both of these drugs are up for FDA approval in 2017 and could go a long way toward reigniting top-line growth.
In total, Wall Street expects Eylea andthese new drugs to power bottom-line growth of nearly 19% annually for the foreseeable future. That's an attractive growth rate for a company that is only trading for 28 times forward earnings estimates.
High-flying potential
The final stock on today's list is Eagle Pharmaceuticals, a specialty pharmaceutical company focused on the critical care and oncology markets. However, unlike traditional drug developers, Eagle isn't focused on developing brand-new molecules. Instead, the company's strategy is to take drugs that have already been approved and make them better. This strategy is muchless expensive and risky than traditional drug development.
Eagle's current cash cow is a drug calledBendeka. This compound is a rapid-acting formulation of Teva Pharmaceutical's cancer drug Treanda. Eagle won FDA approval for Bendeka and licensedthe drug to Teva in exchange for a $30 million up-front payment and up to $90 million in milestone payments, plus a 25% royalty on any sales. Teva jumped at this deal since Treanda is a highly profitable drug that lost patent protection. Licensing Bendeka allows the company to remain relevant in this highlylucrative market. Bendeka is clearly a winner -- Eagle states that the drug already boasts a market share of 92%. That fact puts Eagle in great shape to earn all of its milestone payments and big royalties for years to come.
Ryanodex, Eagle's other drug of interest, is a treatment for malignant hyperthermia. While sales of this drug are still small, Eagle has submittedRyanodex to the FDA as a treatment for exertional heat stroke and is researching it as a treatment for drug-induced hyperthermia. Winning label expansion claims in either indication could help to spur strong sales growth from here.
BetweenBendekaandRyanodex, analysts expect Eagle to churn out profit growth of roughly 15% annually over the coming years. That's not too shabby for a company that is trading at 17 times trailing earnings.
10 stocks we like better than Regeneron PharmaceuticalsWhen investing geniuses David and Tom Gardner have a stock tip, it can pay to listen. After all, the newsletter they have run for over a decade, Motley Fool Stock Advisor, has tripled the market.*
David and Tom just revealed what they believe are the 10 best stocks for investors to buy right now... and Regeneron Pharmaceuticals wasn't one of them! That's right -- they think these 10 stocks are even better buys.
Click here to learn about these picks!
*Stock Advisor returns as of February 6, 2017
Brian Feroldi owns shares of Regeneron Pharmaceuticals. The Motley Fool recommends Teva Pharmaceutical Industries. The Motley Fool has a disclosure policy.