3 Things Your Financial Advisor Isn't Telling You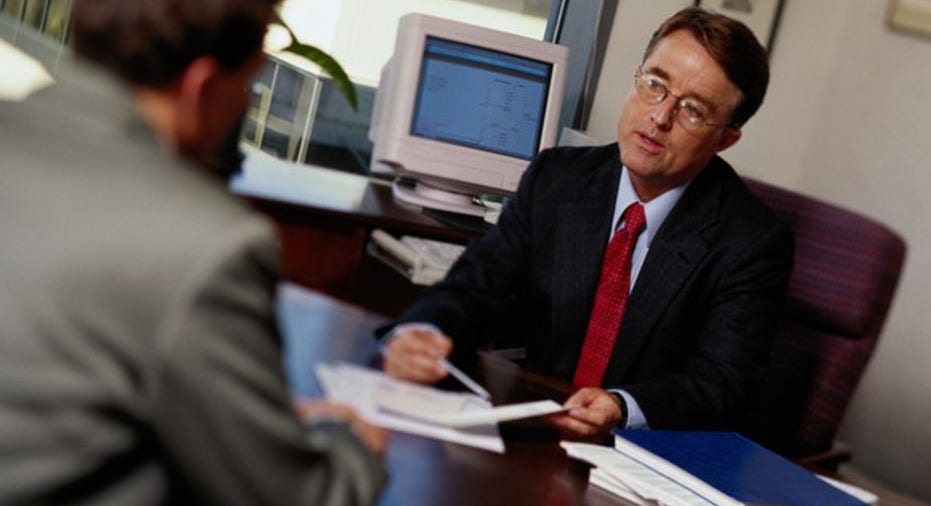 Image source: Getty Images.
The world of finances and money management can be intimidating and confusing -- and critically important for your future security, too. Thus, it's reasonable to seek the advice of a professional advisor. Just be careful, because some are far better than others. Here are three things your financial advisor probably isn't telling you.
1. My fees will compound, too
: Most financial advisors are paid by charging their clients a fee based on assets under management -- typically about 1% of total assets. That might not seem like a big deal, especially early on when your nest egg is still in its infancy. However, your financial advisor is unlikely to tell you that this 1% fee will compound right along with your portfolio's returns, which can turn an innocent little 1% fee into a truly massive expense.
Don't believe me? Let's do a little math.Let's say you sock away $1,000 per month, and earn a respectable 7% return on your money, after deducting fees. In 30 years, the magic of compounding will have transformed that $1,000 monthly investment into a net worth of more than $1.1 million.
That's a great outcome for you, but its also a lucrative deal for youradvisor. Over that time period, your advisor will have raked in more than $121,000 in fees, and in year 31, your advisor's 1% fee would translate into an annual cost to you of more than $11,000. That's nearly the same amount as your annual contribution!
Even small fees can turn into big ones over time, thanks to the power of compounding. Make sure you're aware of that fact, and feel free to try and negotiate a lower rate as your nest egg increases in size.
2. I may not be acting in your best interest
:You might be surprised to hear this, but many financial advisors aren't required by law to act in your best interests. If he or she isn't a "fiduciary," your financial advisor simply needs to offer up plans that are "suitable" to your financial circumstances, and not the best-for-you plan.
The problem is that these non-fiduciaries aren't required to disclose possible conflicts of interest. They could easily direct your money to a fund that's "suitable," but that also includes a generous kickback for the advisor.
The Obama administration has proposed a rule that would require anyone giving retirement advice to be a fiduciary. Opponents say that this would effectively cut low-to-middle-income families off from getting retirement advice, as they wouldn't be able to pay the flat fees that fiduciaries often charge. Congress tried to get the rule thrown out in June, but President Obama vetoed the move. Until it takes effect, however, it's in your best interest to ask your financial advisor if he or she is a fiduciary.
Image source: Pixabay.
3. I have a bad record
Selena Maranjian: One thing that many financial advisors are not going to be eager to share with you is the fact that they have black marks on their records. Not all do, of course, but those with complaints lodged against them, or disciplinary actions taken against them, will be in no hurry to 'fess up about that. It's worth doing some digging to find out, though, because your hard-earned dollars and your financial future are at stake.
One thing to do is simply ask about your advisor's record. If you sense evasiveness or discomfort, that's a red flag. But go further than that.
For example, you can check an advisor's record with your state's securities regulator. Another step is to look them up at BrokerCheck, the Financial Industry Regulatory Authority's service for providing licensing and background information and employment histories on hundreds of thousands of brokers and others selling financial products. Among other things, it should reveal:
If a financial professional has been charged or convicted of any felonies or investment-related misdemeanors
If he or she has been involved in investment-related civil proceedings
If your advisor has been investigated by regulators or named in any relevant complaints
and much more
BrokerCheck isn't perfect, though, and it has been criticized for not being as consumer-friendly as it could be, and not offering more information more readily, such as which financial services companies have workforces with the highest rates of complaints. It could include more information on the educational background and advanced certifications of its financial professionals and reviews from clients of these advisors, too.
The article 3 Things Your Financial Advisor Isn't Telling You originally appeared on Fool.com.
Try any of our Foolish newsletter services free for 30 days. We Fools may not all hold the same opinions, but we all believe that considering a diverse range of insights makes us better investors. The Motley Fool has a disclosure policy.
Copyright 1995 - 2016 The Motley Fool, LLC. All rights reserved. The Motley Fool has a disclosure policy.