3 Things You Need to Know About Intel Corporations 7th-Generation Core Processors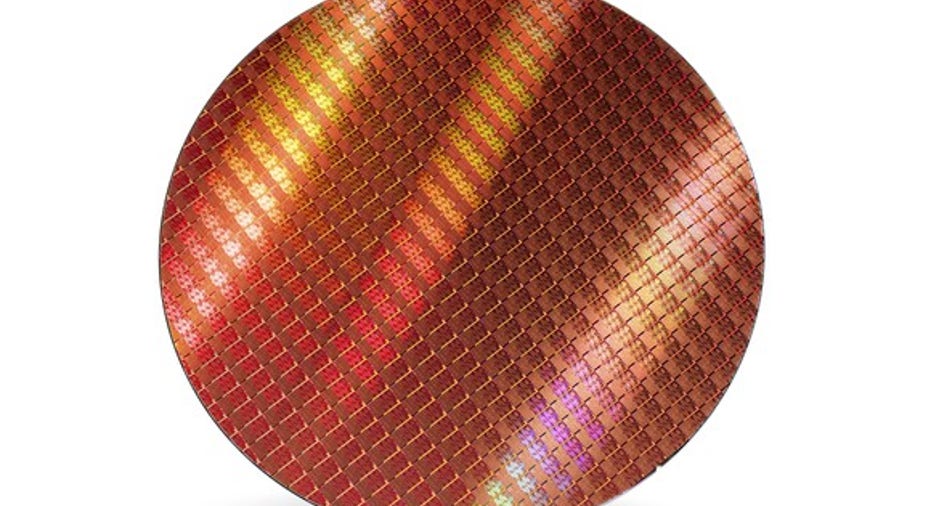 Earlier this week, microprocessor giant Intel (NASDAQ: INTC) released a second wave of chips from its seventh-generation Core processor family, also commonly referred to by the code name Kaby Lake.
Image source: Intel.
The company released an initial set of processors based on this architecture targeted at thin-and-light/2-in-1 computers late last year, but now the company is releasing chips to target the broader personal computer market.These chips will power desktop computers, high-performance notebooks, and other devices. Here are three things that investors should know about these new chips.
They're built using 14-nanometer+ technology
In the past, Intel would usually transition to a new manufacturing technology (named "[XY]-nanometer"), build two generations' worth of products using that technology, and then transition to an all-new manufacturing technology.These all-new technologies were expected to deliver benefits in terms of performance, power consumption, and chip area.However, due to the difficulties associated with transitioning to the company's upcoming 10-nanometer technology, the company's latest processors are built on a performance-enhanced variant of the company's 14-nanometer technology, known as 14-nanometer+.
This technology allowed the company to deliver more performance with this product family without having to grapple with the challenges associated with an unhealthy manufacturing technology. The catch? Intel doesn't get a chip-area reduction with this new technology.
The 14-nanometer+ technology is likely in good shape at this point, meaning that the company is unlikely to face cost-structure problems or supply constraintsas it did in the early innings of the transition from 22-nanometer technology to 14-nanometer technology.
Image source: Intel.
Big boosts for low-power laptops
The biggest gains in performance relative to the prior-generation sixth-generation Core processors, or Skylake processor family, seem to come in power-constrained mobile form factors.For example, Intel's seventh-generation Core processor lineup includes a chip known as the Core i7-7560U. This is a dual-core processor rated at a 15-watt thermal-design power, complete with the company's Iris Plus graphics technology.
The chip runs at a base speed of 2.4GHz, a single-core turbo speed of 3.8GHz, and a dual-core turbo speed of 3.7GHz. The direct predecessor to this chip, known as the Core i7-6560U, ran at a base speed of 2.2GHz, a single-core turbo speed of 3.2GHz, and a dual-core turbo speed of 3.1GHz.That's an 18.75% gain in single-core frequency and a 19.35% gain in dual-core turbo frequency -- both substantial uplifts in performance.
In higher performance/power products, there are still gains, but they're less substantial. The company's workhorse in gaming laptops, the 45-watt Core i7-6700HQ, ran at a base speed of 2.6GHz and offered single-, dual-, and quad-core turbo speeds of 3.5GHz, 3.3GHz, and 3.1GHz, respectively.The follow-on to this part, the Core i7-7700HQ, runs at a base speed of 2.8GHz, and offers single-, dual-, and quad-core turbo speeds of 3.8GHz, 3.6GHz, and 3.4GHz, respectively.
The frequency gains here are between 8.5% and 10% -- tangible performance increases, to be sure, but not quite as robust as the gains seen in the very low-power processors. Whatever improvements Intel made to the manufacturing technology and the chip design appear to have been geared more at lower-power chips -- the bulk of the market -- rather than the higher-power/performance models.
The lineup is all done
There have been rumors making the rounds that Intel is planning a processor known as Kaby Lake-Refresh U -- essentially, variants of the 15-watt Kaby Lake chips that just launched, but with four processor cores instead of just two.Given that these appeared to be called Kaby Lake, it wasn't clear whether or not these chips would be part of, perhaps, a third wave of seventh-generation Core processors that would launch later.
However, thanks to a relatively new leak from generally reliable website BenchLife.info, it appears that Intel plans to kick off the eighth-generation Core processor family with these chips. This strongly suggests, then, that Intel has completed the rollout of its seventh-generation Core processors.
Investor takeaway
Intel has made it clear that it aims to deliver new products to the marketplace on an annual cadence, irrespective of any challenges that the company faces in trying to migrate to all-new manufacturing technologies.With the seventh-generation Core lineup, it looks as though the company has made good on bringing enhanced products to the marketplace, with the improvements most evident in the segments of the market that are most sensitive to power consumption/power efficiency.
That said, a single data point doesn't make a trend -- it'll be interesting to see if Intel can sustain this annual product cadence over a longer time horizon. After all, Intel's prior Tick-Tock methodology worked great early on, but execution problems cropped up, leading the company to formally abandon the methodology after less than a decade -- with cracks in the armor showing up well before then.
10 stocks we like better than Intel When investing geniuses David and Tom Gardner have a stock tip, it can pay to listen. After all, the newsletter they have run for over a decade, Motley Fool Stock Advisor, has tripled the market.*
David and Tom just revealed what they believe are the 10 best stocks for investors to buy right now... and Intel wasn't one of them! That's right -- they think these 10 stocks are even better buys.
Click here to learn about these picks!
*Stock Advisor returns as of January 4, 2017
Ashraf Eassa owns shares of Intel. The Motley Fool recommends Intel. The Motley Fool has a disclosure policy.