3 Things You Didn't Know About ConocoPhillips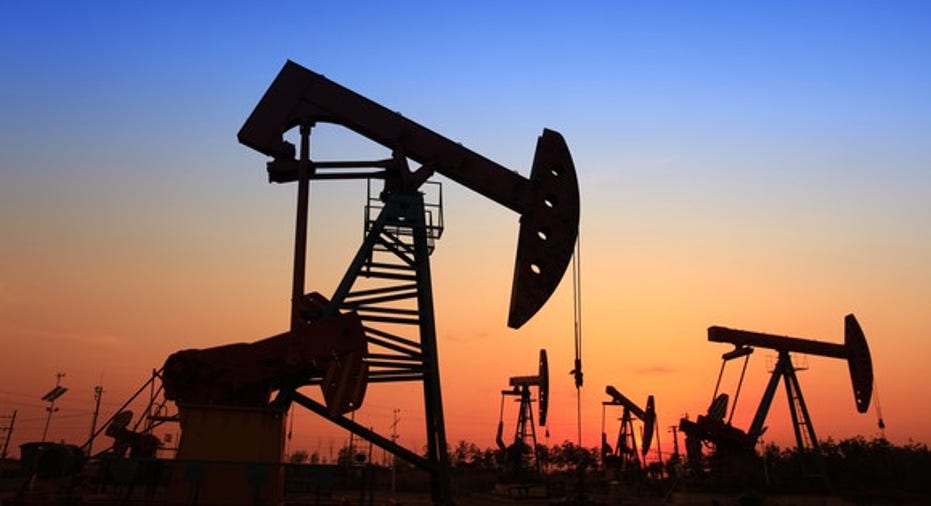 "World's Largest" is a big selling point for tourist attractions. If you don't believe me, consider that three towns in the U.S. hotly contest which has the world's largest ball of twine (Darwin, Minnesota; Branson, Missouri; and Cawker City, Kansas).
Being the world's largest is a selling point for companies, too, because it often means the company has competitive advantages like economy of scale or market penetration over its smaller rivals. Here are three things you probably didn't know about the world's largest independent oil and gas production and exploration company,ConocoPhillips (NYSE: COP).
ConocoPhillips is getting out of costlier fields to focus on traditional onshore oil driilling. Image source: Getty Images.
Size is relative
Yes, ConocoPhillips is the world's largest independent oil and gas production and exploration company (what a mouthful!). But that actually doesn't give it a particular advantage, because there are a lot of much larger, much better capitalized companies operating in this space.
Those are what's known as the "integrated majors," meaning companies that not only drill for oil but also have midstream (storing and transporting) and downstream (refining and selling) operations.ExxonMobilandRoyal Dutch Shell are the two largest integrated majors, by market cap and annual revenue, respectively, but even the smallest integrated major,Total SA, has more than five times the annual revenue of ConocoPhillips.
Other players in the oil and gas space, although not direct competitors of Conoco, are also larger by annual revenue. These include some transportation and refining companies likeMarathon Petroleum and oil services companySchlumberger.
Still, Conoco is quite large, with a market cap of more than $60 billion and annual revenue of about $24.4 billion. But it may be about to get smaller.
Shedding assets
ConocoPhillips has been shedding many of its assets as it tries to lower its breakeven point so it can become profitable again. Slumping oil prices have caused Conoco -- and most if not all of its peers -- a lot of pain as it costs oil drillers more to produce a barrel of oil than they can sell it for.
Conoco has decided to try to get its finances under control by focusing on projects with a low breakeven point while jettisoning the ones that cost more. It has already announced its intention to exit the expensive and risky business of deepwater drilling, and sold off three deepwater exploration blocks off the coast of Senegal in late 2016.
The asset trimming continued in March and April 2017 as the company sold off some Canadian assets that mostly produced lower-margin bitumen and natural gas, and a field in the San Juan Basin of the southwestern U.S. that was also primarily a natural gas field. After these two transactions close later this year, the company's average cost of production will drop from approximately $40 per barrel to $35 per barrel. The transactions will also put $13.3 billion in cash into the company's coffers.
Three in one
That $13.3 billion in asset sales (on top of a few other sales already announced) means that the company has outpaced its own projections. In a major investor presentation in November 2016, Conoco outlined its "three-year plan" to sell $5 billion to $8 billion in assets by the end of 2018 and use the cash to reduce its overall debt to $20 billion by the end of 2019. This means they've sold more in one year than they'd planned to in three.
CEO Ryan Lance was pleased with the effect the sales would have on the company, particularly the Canadian transaction, stating, "This transaction will make an immediate and significant impact on the company's value proposition by allowing us to rapidly reduce debt to $20 billion and double our share repurchase authorization to $6 billion. ... This is truly a transformational event."
The company expects the debt reduction and share repurchases to lead to double-digit total returns for investors, and that's just assuming that oil prices remain above $50 per barrel. If they climbed to above $60, it would be icing on what's already looking like a pretty rich cake.
Investor takeaway
There's one more thing you don't know about ConocoPhillips, and it's something I don't know, either: Can it pull this off?
It's off to a good start by successfully selling the lower-margin assets it needed to sell (and more), and exiting costly deepwater projects. Shareholders will see immediate benefits as debt reduction reduces the company's annual interest expense and helps clean up the balance sheet. And indeed, the company's stock price popped more than 10% after the news broke.
If oil prices cooperate, this could be the start of a "world's largest" turnaround for ConocoPhillips. It's definitely a stock to add to your watch list.
10 stocks we like better than ConocoPhillipsWhen investing geniuses David and Tom Gardner have a stock tip, it can pay to listen. After all, the newsletter they have run for over a decade, Motley Fool Stock Advisor, has tripled the market.*
David and Tom just revealed what they believe are the 10 best stocks for investors to buy right now... and ConocoPhillips wasn't one of them! That's right -- they think these 10 stocks are even better buys.
Click here to learn about these picks!
*Stock Advisor returns as of April 3, 2017
John Bromelshas no position in any stocks mentioned. The Motley Fool owns shares of ExxonMobil. The Motley Fool recommends Total. The Motley Fool has a disclosure policy.