3 Things United Parcel Service Management Wants You to Know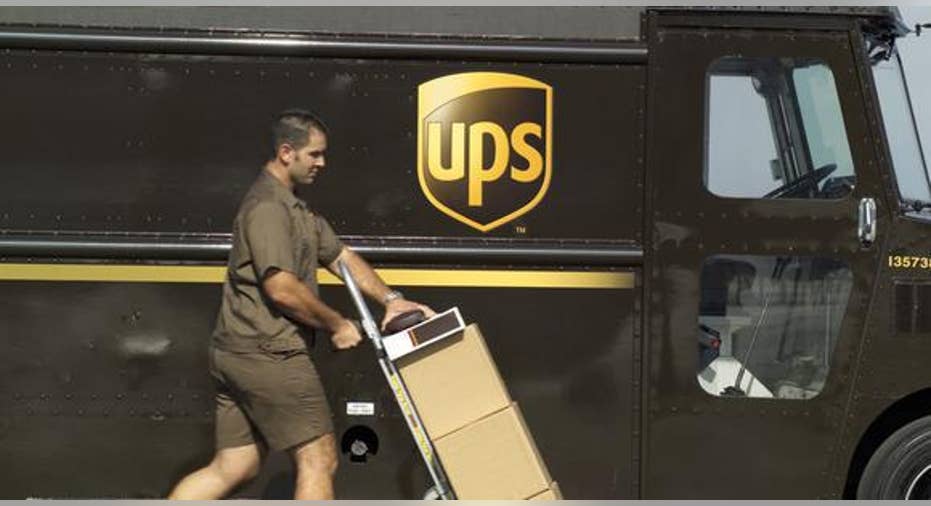 Image source: United Parcel Service.
United Parcel Service reported earnings last week, beating analyst estimates for the fifth consecutive quarter. Earnings reports give investors unique insights into a company's operations, and this quarter was no exception. Here are the five things United Parcel Service management wants you to know.
1. Sales are up (thanks to e-commerce)For Q1 2016, total sales increased 3.2% to $14.4 billion. Both UPS' Supply Chain & Freight and U.S. Domestic Package businesses saw revenues increase, while International Package revenue took a dip. However, the company's Supply Chain & Freight sales jump was due primarily to its $1.8 billion Coyote Logistics purchase, so that leaves its Domestic Package business as the only unit that really saw sales increase.
Predictably, high demand from e-commerce came to the rescue. CEO and Director David Abney noted in UPS' earnings call that e-commerce sales "have again exceeded expectations." For investors keeping a close eye on competitors, this should come as no surprise. Rival FedEx Corporation also exceeded expectations for its latest earnings in March. FedEx Executive Vice President Mike Glenn noted during his company's earnings call that its Ground unit's daily average volume jumped 11% for the quarter, "primarily driven by growth for demand for residential deliveries related to e-commerce." He also stated that "e-commerce has now enabled the full scale of retail revolution."
Historically, this quarter's revenues represent a slow and steady uptick for United Parcel Service. Over the past five years, UPS' trailing-12-month sales are up 14%, compared to 22% for FedEx, but actual dollar amounts have kept UPS in a solid lead.
UPS Revenue (TTM) data by YCharts.
2. Costs are downWith FedEx's ongoing acquisition of Europe-based TNT Express, United Parcel Service seems to be on the brink of losing its scale advantage. That means managing costs is increasingly important, and for Q1 2016, UPS made strong progress on this front. While sales increased a marginal 3.2%, operating income jumped 9%. UPS' International Package business saw the largest growth, up 15.3% from 2015's first quarter. CFO Richard Peretz attributed this increase to "disciplined pricing, better network efficiencies, and in-country cost control."
FedEx is growth-oriented and generally runs on tighter margins, and these latest earnings reiterate that. UPS' operating margin clocked in at 12.1%, compared to 9.2% for FedEx. As these two logistics companies approach revenue parity, investors will need to keep an extra close eye on costs and margins to understand which stock is a better buy.
3. The future is firmLooking ahead, United Parcel Service reaffirmed its previous 2016 guidance of $5.70 to $5.90 earnings per share, which represents a 5% to 9% increase over 2015 results. This reaffirmation is good news, but it does hide some important volatility in UPS' earnings. A weak economy and especially tough times for U.S. industrial production have hit UPS hard.Unexpectedly positive e-commerce sales rescued UPS from feeling much of these effects financially, but it's important for investors to identify and assess these internal ups and downs to know how UPS could perform in the future.
Buy United Parcel Service?United Parcel Service offers shareholders a steady investment (with a dividend to boot). Its cost-cutting initiatives show it can withstand a weakening economy, but its reliance this quarter on e-commerce sales is both promising and worrisome. As a UPS shareholder myself, I'm sticking with my current holding and am excited to see how this tried-and-true company navigates new challenges and opportunities in the year to come.
The article 3 Things United Parcel Service Management Wants You to Know originally appeared on Fool.com.
Justin Loiseau owns shares of United Parcel Service and several cardboard boxes. The Motley Fool owns shares of and recommends FedEx. The Motley Fool recommends United Parcel Service. Try any of our Foolish newsletter services free for 30 days. We Fools may not all hold the same opinions, but we all believe that considering a diverse range of insights makes us better investors. The Motley Fool has a disclosure policy.
Copyright 1995 - 2016 The Motley Fool, LLC. All rights reserved. The Motley Fool has a disclosure policy.