3 Things to Watch When Nike Inc Reports on Tuesday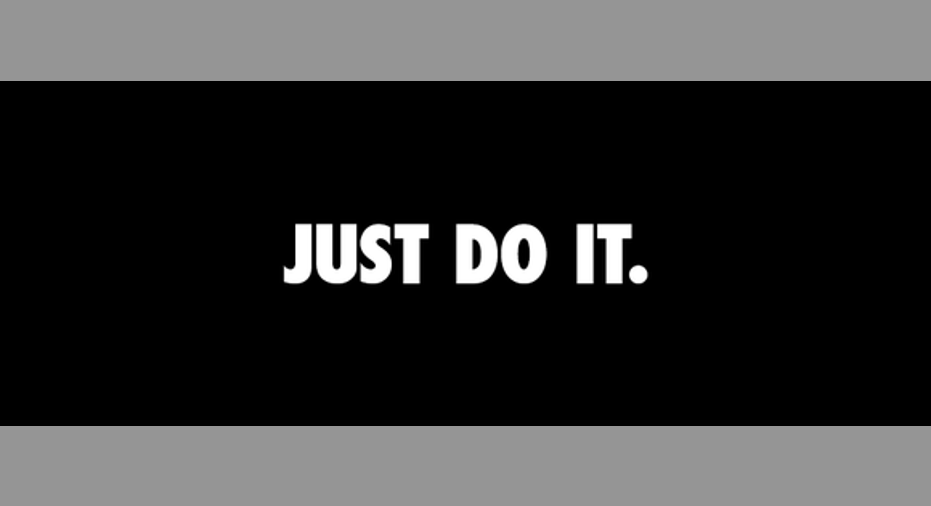 Nike reports fiscal third quarter earnings after the close on March 22. I will be keeping a close eye on the numbers coming out of China and Japan, while awaiting the status of the newly authorized share repurchase program.
Source: Nike
Greater China is important and growingIt's not hard to understand why China is a critical market for consumer goods companies trying to peddle their products. The country has the world's largest population and a middle class of more than 109 million, bigger than that of the United States. China is already the fourth largest market in terms of revenue -- 5% less than emerging markets in the second quarter -- and its growth rate means it will not sit in fourth place for long.
Quarterly revenue in Greater China increased 24% year-over-year (28% excluding currency effects), making it the fastest growing division. Footwear, apparel, and equipment all increased (30%, 15%, and 10%, respectively), and it would not surprise me if China overtakes emerging markets in the upcoming quarter and Western Europe shorty after that.
There are tailwinds (population growth, increased GDP per capita, and so on) that will help any country grow its business in this market, but Nike has a unique advantage. China is obsessed with basketball. More than 300 million Chinese people play the game -- let that sink in for a minute -- and Nike has Kobe Bryant, Lebron James, and a stable of the most popular players on the planet on its roster. Kevin Plank, the CEO ofUnder Armour, is trying to use Stephen Curry to build what Nike already has in that region. Brand recognition, star power, and customer loyalty are great, but the leader still has a long way to go. Strong revenue growth in China is the data point that I most hope to see when earnings are released.
NBA and WNBA stars endorsing Nike. Source: Nike
Japan is small but promisingJapan is small in terms of revenue ($205 million in the second quarter) and earnings before interest and taxes ($47 million), but both past performance and future orders point to Japan as becoming a more important part of the Nike machine. In the six months ended Nov. 30, Japan grew year-over-year EBIT by 108%, while no other region increased more than 38%. The next few quarters will tell us if this growth rate is a trend or a fluke.
There is reason to be optimistic when looking at the futures orders. Excluding currency effects, Japan trails only China (32% to 34%) when it comes to futures growth by geography.The only time Japan was mentioned on the second quarter conference call was in response to an analyst question.It will be interesting to see if Japan makes it into management's prepared remarks.
New share repurchase planNike is coming to the end of an $8 billion share repurchase plan. Of that amount, $7.2 had been deployed by the end of the second quarter, and the company expects to use the whole amount by the end of fiscal 2016. The board has already approved a $12 billion four-year plan that will commence when this happens.
With the current market cap around $100 billion, this has the potential to have a dramatic effect on both earnings and the stock price. I will be tracking the average price at which shares were repurchased during the quarter, whether the total share count is actually reduced (not just offsetting stock-based compensation), and the total amount deployed. So far, management has done a good job on all fronts, and I expect that to continue.
Under the existing program, Nike has repurchased shares at an average price under $40.Overall share count has been reduced from 2.1 billion to 1.76 billion over the past decade, and you can see the effect that the current plan has had below:
Data by YCharts
A great business, chugging alongNike is a stock that I would feel comfortable holding, even if I knew I couldn't touch it for the next 10 years. Focusing on important pieces of information each quarter helps me to better understand the business and build my knowledge over time. I won't be making any rash decisions if, say, China's revenue growth slows, or management decides to put an end to the repurchase plan. One quarter, barring some kind of outright scandal or fraud, shouldn't result in a complete 180. Nike is going to have bumps and bruises over the next decade, but I feel fairly certain that it will be selling a lot more sneakers, and long-term shareholders will be happy with the results.
The article 3 Things to Watch When Nike Inc Reports on Tuesday originally appeared on Fool.com.
James Sullivan owns shares of Nike and Under Armour. The Motley Fool owns shares of and recommends Nike and Under Armour. Try any of our Foolish newsletter services free for 30 days. We Fools may not all hold the same opinions, but we all believe that considering a diverse range of insights makes us better investors. The Motley Fool has a disclosure policy.
Copyright 1995 - 2016 The Motley Fool, LLC. All rights reserved. The Motley Fool has a disclosure policy.