3 Things to Watch When 3D Systems Corporation Reports Earnings on Thursday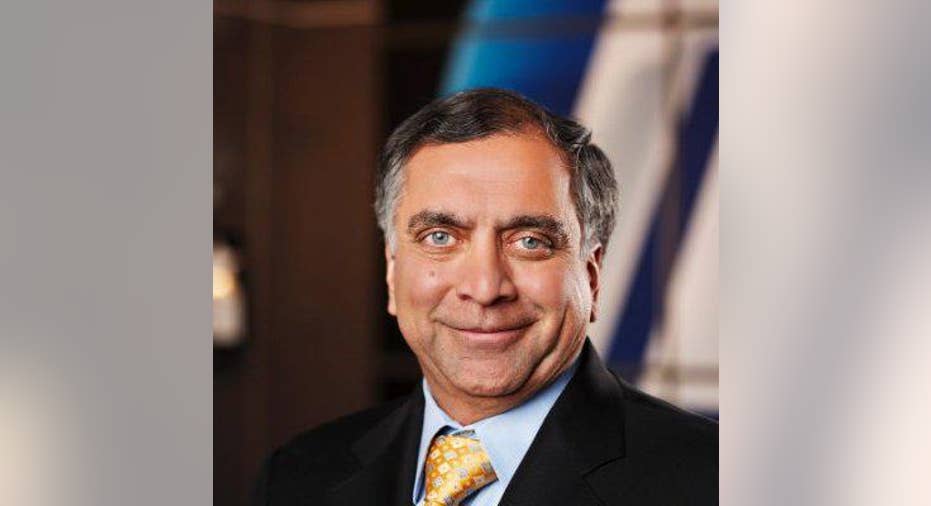 3D Systems is scheduled to report its first-quarter earnings and host a conference call on May 5 before the market opens. With 3D Systems' stock up significantly since its fourth-quarter earnings, investors have grown more optimistic about 3D Systems' future. Although 3D Systems hasn't issued guidance due to continued uncertainty facing the industry, the Wall Street community expects 3D Systems' revenue to fall 2.8% year over year to $156.3 million and earn $0.05 per share on an adjusted basis.
Beyond the headline figures, there are three areas to watch and see if 3D Systems' business is poised for improvement.
1. The macro pictureThroughout 2015, 3D Systems experienced a notable slowdown in customer demand across nearly every industry and geography it serves. Consequently, 3D Systems' full-year 3D printer sales fell 9% year over year and material sales fell 5%.
| Segment | Full-Year Revenue (millions) | Change (YOY) |
| --- | --- | --- |
| Products | $257.4 | (9%) |
| Materials | $150.7 | (5%) |
| Services | $258.1 | 22% |
Data source: 3D Systems.
Weakness in 3D printer sales undermines 3D Systems' razor-and-blade business model, where 3D printer sales fuel subsequent sales of higher-margin materials. Most recently, 3D Systems' printer sales fell 16.1% to $73.6 million in the fourth quarter, while material sales increased 2.4%. If customer demand improved in the first quarter, it's reasonable to expect that 3D printer sales fared better than they did in the fourth quarter.
2. New CEO's vision and strategyOn April 1, 3D Systems appointed Vyomesh Joshi as the company's permanent CEO, who replaced former CEO Avi Reichental. Previously, Joshi was a 32-year veteran at HP, and retired as executive vice president of HP's imaging and printer group and part of its executive council. During an 11-year period leading HP's $26-billion printing business, Joshi doubled the unit's operating profits.
Vyomesh Joshi. Image source: LinkedIn.
On paper, Joshi has a proven track record and seems like an ideal candidate for 3D Systems, which has struggled with execution and performance in recent years. However, aside from Joshi's track record, investors know very little about his strategy to improve 3D Systems' operations, competitiveness, and performance. Since May 5 will be Joshi's first conference call, investors will likely have an opportunity to learn more about his vision and strategy.
3. Update on its comprehensive reviewOver the last few quarters, 3D Systems has been comprehensively reviewing its entire operations, and started trimming the fat where appropriate. Thus far, 3D Systems decided to exit the consumer 3D printing business, which cost it about $27 million and 3% of its future annual revenue. From a business perspective, exiting the consumer 3D printing space allows 3D Systems to better focus on the industrial and professional 3D printing markets, which are larger and more proven.
Now with Joshi in the picture, the fate of this review and restructuring process may be in limbo. The conference is likely to provide pertinent details about the status of this process.
All eyes on ThursdayWhen 3D Systems reports earnings on Thursday, focus on how the underlying business is performing rather than how the market reacts to the news. Asking the following three questions will help investors focus on the underlying business:
Did the macro picture improve?
Does Joshi's strategy to improve 3D Systems' performance and competitiveness make sense?
Is progress still being made to restructure the business? If so, is it enough progress?
The article 3 Things to Watch When 3D Systems Corporation Reports Earnings on Thursday originally appeared on Fool.com.
Steve Heller owns shares of 3D Systems. The Motley Fool recommends 3D Systems. Try any of our Foolish newsletter services free for 30 days. We Fools may not all hold the same opinions, but we all believe that considering a diverse range of insights makes us better investors. The Motley Fool has a disclosure policy.
Copyright 1995 - 2016 The Motley Fool, LLC. All rights reserved. The Motley Fool has a disclosure policy.