3 Things to Watch as Natus Medical Inc Reports Earnings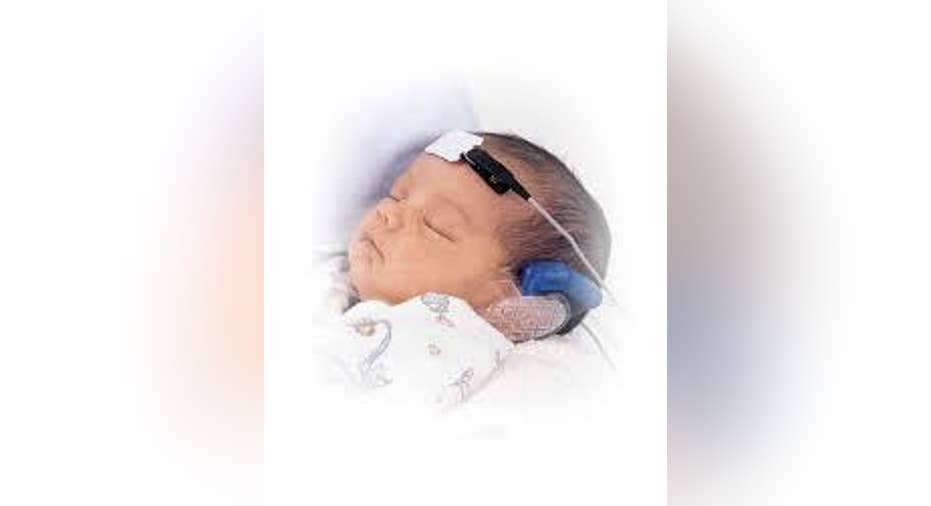 Image source: Natus Medical.
Like the previous quarter, Natus Medical's top-line results for the first quarter are going to be unsurprising when the company reports earnings on Wednesday since the revenue number was already disclosed.
In both quarters, the story was similar. The medical-device maker was expecting revenue from its contract with Venezuela that was established in October, but it hasn't materialized yet. The contract calls for an upfront payment, so Natus Medical doesn't lose money from the lack of payment. But the payments were clearly factored into investors' valuation of Natus, which is sitting about 20% below where it was before the preliminary revenue number was disclosed.
Here are three things investors should look for when Natus reports on Wednesday.
1. Is the Venezuela deal dead?After a payment from Venezuela failed to materialize in the fourth quarter, president and CEO Jim Hawkins blamed a change in the head of Venezuela's Ministry of Health as well as the Christmas holidays for the lack of payment. Hawkins was clear that Natus Medical expected the contract to go through, although he was also realistic that the timing was less certain:
It'll be interesting the tone Hawkins takes this quarter. How much of the $60 million from Venezuela in management's 2016 guidance will the company back out (if any)?
2. About that delayed revenue...In addition to the missing payment from Venezuela, Natus Medical still missed management's guidance by $4 million, which Hawkins blamed on "pushouts of key orders."
What were these key orders? And, more important, will they affect orders for the rest of the year? Best-case scenario is that the pushout simply results in $4 million less sales in the first quarter and $4 million more in the second quarter, allowing all but the shortest-term investors -- who are long gone by now anyway -- to ignore the issue.
3. Transition to servicesWhile the large sales to Venezuela and these "key orders" are important for increasing revenue, longer-term expansion of the top line will come from Natus' push into offering services in addition to medical devices.
Peloton, Natus' service that provides hearing tests for newborns, had 90 of the 3,000 birthing hospitals that are big enough to outsource their hearing under contract as of the last conference call. Management said it plans to add 60 or more this year, so we'll get an idea of how much progress the company has made toward that goal.
NicView, which provides streaming video for families with babies in neonatal intensive care units (NICU), is in 80 hospitals. Management hasn't provided any goals for the service, but it'll be interesting to see how much interest there is from hospitals about installing it in their well-baby nurseries as well. It's obviously more useful in the NICU where outside contact is limited, but the addition of well-baby nurseries offers a larger market.
When Natus bought Global Neurodiagnostics (GND) in early 2015, the company was mostly in Texas, but Natus has expanded the neurology testing service to 14 states and plans to expand the into another five to eight states this year. Last month, Natus bought NeuroQuest to further GND's expansion. We should get more information on the expansion during the conference call.
Foolish bottom lineNatus didn't release an earnings estimate, but, given the revenue miss, it seems likely that the company will likely miss management's guidance for adjusted earnings of $0.34 to $0.35 per share. While the bottom line is important, management has always been good about increasing margins over time, so focusing on the top-line growth should translate into growth in earnings.
The article 3 Things to Watch as Natus Medical Inc Reports Earnings originally appeared on Fool.com.
Brian Orelli has no position in any stocks mentioned. The Motley Fool owns shares of and recommends Natus Medical. Try any of our Foolish newsletter services free for 30 days. We Fools may not all hold the same opinions, but we all believe that considering a diverse range of insights makes us better investors. The Motley Fool has a disclosure policy.
Copyright 1995 - 2016 The Motley Fool, LLC. All rights reserved. The Motley Fool has a disclosure policy.