3 Things to Look For When Johnson Controls Reports Earnings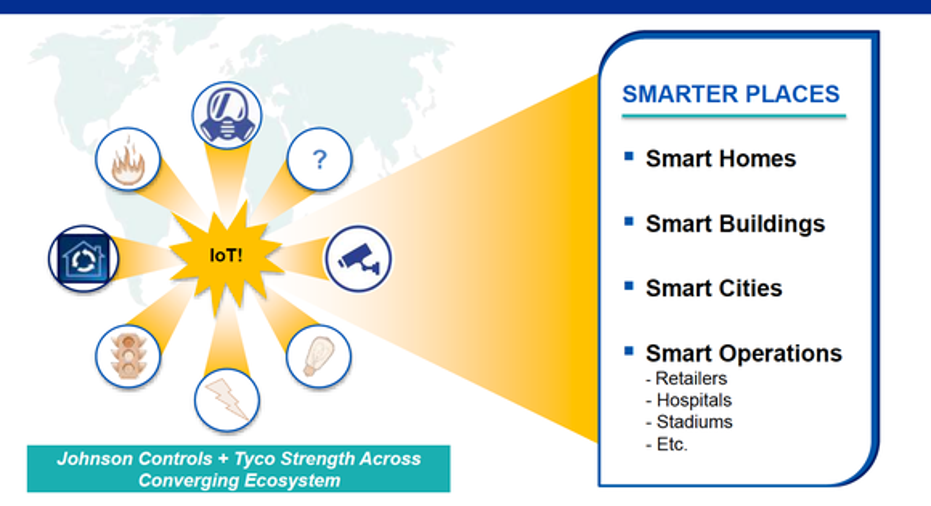 Company founder Warren Johnson and his associates developed and patented the components of the first automatic zone temperature control system in 1895.Image source: Johnson Controls.
It's that time again: April showers are summoning May flowers. And while the rain falls, companies will soon be getting in the mix, deluging us with earnings reports. Before we're flooded with news, let's prepare by noting what we can expect from Johnson Controls when it reports its second-quarter earnings.And then there were twoSpinning off its automotive interiors business, Johnson Controls is in the midst of a significant corporate reorganization, which will eventually leave the company with only two operating segments: building efficiency and power solutions. In the building efficiency segment, investors should look for how much -- if any -- the top line has grown. Coming off a successful first quarter in which net sales grew by more than 18% quarter over quarter, management was cautious during the most recent earnings conference call, suggesting that fewer secured federal jobs, China, and the Middle East may compromise the company's ability to substantially grow building efficiency segment revenue. Nonetheless, management attempted to assuage concerns that slowing revenue growth would affect segment income. Indicating that the company has contingency plans in place should revenue growth falter, management stated that, should all three factors adversely affect the company during the quarter, sales growth may drop to a range of 4.5% to 5.5%, as opposed to the range of 9% to 11% the company had previously forecast, but it wouldn't necessarily impede the company from realizing its diluted EPS guidance range of $3.70 to $3.90 for fiscal year 2016. Investors should keep these figures in mind as the company reports. Should sales growth fall below 4.5%, the company may struggle to meet its fiscal 2016 EPS forecast.
Battery backupPower solutions, what will eventually be the only other operating segment, is coming off a strong start to fiscal 2016. During the first quarter, the segment reported a 260-basis-point margin improvement.
Image source: Johnson Controls.
But according to Alex Molinaroli, chairman and CEO, the company couldn't take all the credit for the improvement. The average price of lead -- about 16% lower than Q1 2015 -- and a favorable foreign currency impact were the main causes; however, removing these influences, the company was directly responsible for margin expansion of 70 bps -- not too shabby.In examining the power solutions segment performance, investors should expect some margin contraction, though it shouldn't fall too much below 17% (if at all). During an investor presentation last December, management forecast a segment margin of 17% for fiscal 2016, though based on the company's superior margin performance in the first quarter, it has some leeway: Should margins contract more than the company anticipates, it still has the ability to meet management's guidance of 17% for the year.M&A is A-OK?Lastly, investors should be on the lookout for news addressing the joint venture with Hitachi, the spinoff of its automotive business, and the merger withTyco International.Partnering with Hitachi, Johnson Controls is aiming to gain market share in Asia and strengthen its position in the variable refrigerant flow market in North America. Management forecasts that Hitachi will contribute $2.75 billion in revenue to the building efficiency segment for fiscal 2016.Expected to be completed in October, the spinoff of Johnson Controls' automotiveseating andinteriors business will result in the new entity, Adient. Management had suggested that it would reveal more detailed financial information in late March or early April; however, nothing has beenfiled with the SEC as of this writing. Perhaps more will be revealed when earnings are released. Of all the M&A activity, the most attention will probably revolve around the merger with Tyco, which is expected to close before the end of fiscal 2016. In addition to realizing $500 million in operating synergies and $150 million in tax synergies, management expects the merger with the fire and security specialistto expand the company's European footprint and enhance its "smart" products and services.
Image source: Johnson Controls.
The takeawayThough most eyes may be drawn to news on the merger with Tyco, Hitachi and Adient are both playing important roles in effecting the company's new identity.On a smaller scale, investors may focus on growth (or lack thereof) in the building efficiency segment, aswell as margin expansion (or contraction) in the power solutions segment. In all, there should be plenty toexamine when the company reports its second-quarter earnings.
The article 3 Things to Look For When Johnson Controls Reports Earnings originally appeared on Fool.com.
Scott Levine has no position in any stocks mentioned. The Motley Fool owns shares of Johnson Controls,. Try any of our Foolish newsletter services free for 30 days. We Fools may not all hold the same opinions, but we all believe that considering a diverse range of insights makes us better investors. The Motley Fool has a disclosure policy.
Copyright 1995 - 2016 The Motley Fool, LLC. All rights reserved. The Motley Fool has a disclosure policy.