3 Things to Look for in McDonald's Earnings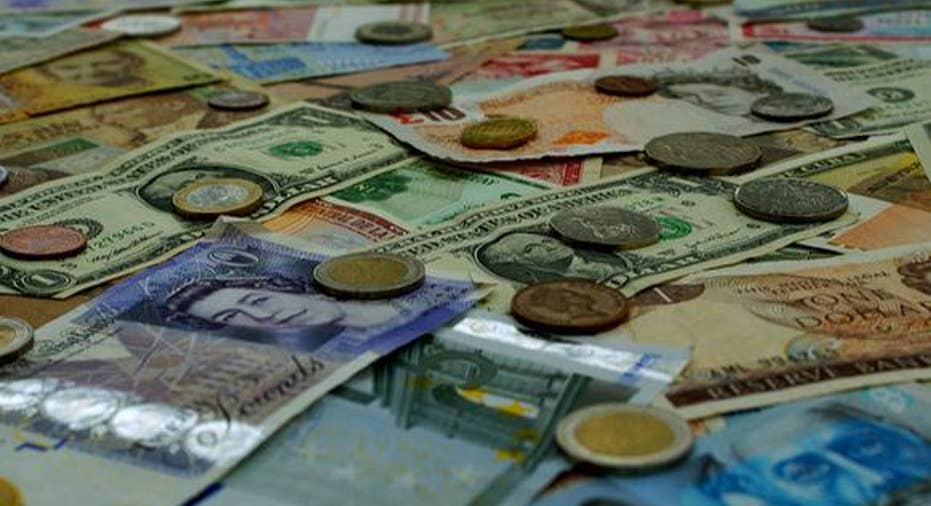 McDonald's is hoping to make a three-peat out of quarterly sales growth, but without the benefit of one-time gains, it might be tough. Image source: Mike Mozart.
With McDonald's coming off a pair of quarterly increases in same-store sales, all eyes will be on whether the fast-food joint can make it three in a row when the company reports Friday. It'd be nice to see continued comps increases, but the restaurant benefited from a number of non-recurring items or gains that can't be expected to repeat.
Yet there's no denying McDonald's is doing better now than it was a year ago, and that's reflected in its stock, which has risen more than 50% from its 52-week lows and is some 38% higher than it was a year ago. That suggests the market is betting the burger palace can do no wrong, so there are a few things investors ought to keep their eye on when McDonald's posts its first-quarter earnings on Friday.
What a difference a year makes. This time last year, McDonald's said consolidated sales fell 1%, comparable sales dropped 2% as traffic remained negative, and operating profits tumbled 20% while net income plunged 26%. But last quarter the situation was so much better: Sales were up 3%, comps were 5% higher, and while operating income was flat, net profits jumped 5%.
Even so, McDonald's was helped by the bar being set pretty low. The year-over-year comparisons were pretty easy to beat. It sold a unique piece of property so it was able to add $135 million that won't be available to it this quarter; and it benefited from price hikes that bolstered lower commodity costs.
Here are three items investors should watch when it reports earnings.
1. Is the impact of all-day breakfast diminishing?It's no coincidence McDonald's two consecutive quarters of higher comparable sales growth came as the burger chain launched its all-day breakfast menu to great fanfare. But even CEO Steve Easterbrook admitted the boost the chain received from the promotion will only go so far as the novelty -- and the gains it enjoyed -- wear off.
All-day breakfast was credited with stealing business from rivals likeDunkin' Donuts and Jack in the Box, but those restaurants dismissed the impact, saying it was the bundled meal promotions McDonald's, Burger King, and Wendy's offered that had a greater role in their sales performance.
McDonald's, though, has since discontinued its bundle promo in favor of a new Monopoly game, and the way it changed up the bundled offer anyway may have worked against it. After aconfusing change in what was offered, it basically became a free-for-all where franchisees offered and charged whatever they wanted. It was a mess that could have hurt sales.
2. Currency fluctuations may still be a headwind.As a major global restaurant operator, the strong U.S. dollar continues to play a big role in how those revenues generated in foreign markets are translated back into dollars. Every U.S. company has been feeling the effects of exchange rates and last quarter McDonald's said what ought to have been a 5% increase in sales turned into a 4% decline when currency changes were included, swiping more than half a billion dollars from operations. Although that means the burger business was still doing OK, it ultimately hurts the bottom line and can't be ignored.
Fortunately, the dollar had its worst quarter since 2010 in the first quarter, falling on average 6% against major world currencies. It was down more than 8% against the yen and it hit a five-month low against the euro. That may help strengthen McDonald's performance that otherwise might not have happened.
A strong U.S. dollar has siphoned billions of dollars from McDonald's income statement, and will continue playing a key role in its future performance. Image source: Paul Falardeau.
3. Will Japan bounce back?McDonald's is reportedly lining up buyers to reduce its stake in its Japanese arm from just under 50% to around 20%, but investors will still want to watch how the Japanese restaurants are doing as it is the single biggest McDonald's division outside the U.S.
Like fellow fast-food operator Yum! Brands , which used the same supplier, McDonald's was hit by a food quality scandal that caused customers to flee its Asian restaurants in droves. Although much of the rest of McDonald's Asia business continues to do OK, Japan has yet to recover and it might be awhile before it turns the corner. The first-quarter earnings report will give a good indication on the progress it's making.
Bottom lineOverall, McDonald's looks better than it has in the past, but because it was suffering from a multiyear decline that's not saying all that much. If it can notch a third straight quarter of higher comparable sales without the benefit of one-time items, then it will be safe to say the worst is behind it. There's still uncertainty surrounding this stock, despite the gains it's made, but its earnings report will give investors greater clarity.
The article 3 Things to Look for in McDonald's Earnings originally appeared on Fool.com.
Rich Duprey has no position in any stocks mentioned. The Motley Fool has no position in any of the stocks mentioned. Try any of our Foolish newsletter services free for 30 days. We Fools may not all hold the same opinions, but we all believe that considering a diverse range of insights makes us better investors. The Motley Fool has a disclosure policy.
Copyright 1995 - 2016 The Motley Fool, LLC. All rights reserved. The Motley Fool has a disclosure policy.