3 Things to Look for in Illumina's Q1 Results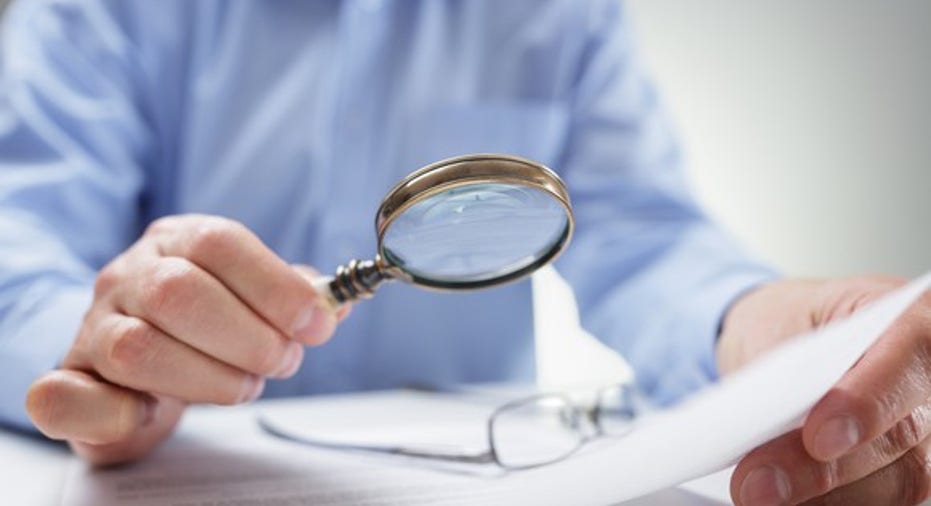 Illumina (NASDAQ: ILMN) pleasantly surprised investors when it reported 2016 fourth-quarter results in January. Revenue was higher than expected thanks to strong consumables sales.
The genomic-sequencing leader announces its 2017 first-quarter results on April 25. Here are three things investors should look for in Illumina's financial and operational update.
Image source: Getty Images
1. Impact of customers delaying purchases
Illumina recently launched its new NovaSeq system. That's good news on multiple fronts. The system has tremendous flexibility and could bring in new customers by making genomic sequencing more affordable.
There is a downside, though. Rebecca Chambers, Illumina's vice president of investor relations, said in January that the company expected many prospective high-throughput system customers to hold off on making purchases in the first quarter. That makes sense, with NovaSeq providing more bang for the buck than the HiSeq systems currently available.
Illumina projected that it would only ship 10 HiSeq systems (including the top-line HiSeq X systems) in the first quarter due to customers waiting for NovaSeq. If the company hits that number, everything should be fine. However, if more customers delay purchases than Illumina expected, it could result in disappointing first-quarter financial results.
2. How badly did NovaSeq launch hurt consumables sales
Perhaps an even bigger issue related to the NovaSeq launch is how big of a dent it put in first-quarter consumables revenue. Consumables accounted for nearly two-thirds of Illumina's total revenue in the fourth quarter of 2016. Any significant dip would negatively impact the company's top and bottom lines.
Chambers noted in Illumina's first-quarter conference call that a slowdown in consumables revenue was expected. She stated that customers were likely to put a hold on experiments and work down their current consumables inventory as they waited to buy and implement new NovaSeq systems.
This issue is likely to impact more than just the first quarter. Illumina anticipates slowing consumables growth for several quarters as customers transition to NovaSeq. As with the delayed systems purchases, this won't be a long-term problem for the company. It could cause earnings to fall below expectations, though, if the effect on consumables revenue turns out to be worse than projected.
3. Asia-Pacific growth
One of the highlights from the fourth-quarter for Illumina was its Asia-Pacific region performance. Revenue in the region increased 29% year over year in the fourth quarter. China was the major driver of that growth, with sales in the country soaring around 50%.
Investors will want to closely watch how well the region performs in the first quarter. Several factors are propelling growth in China, including the nation's precision medicine initiative, rising demand in the non-invasive pregnancy testing (NIPT) market, and increased oncology testing.
The key question for Illumina in the first quarter will be if these growth drivers make up for potential delays by Asia-Pacific region customers in purchasing new systems and buying consumables.
Short-term vs. long-term
It wouldn't be surprising for Illumina to stumble with its first-quarter results. The company didn't have a great track record for accurately forecasting its performance in 2016. Although Illumina is working to resolve those issues, the introduction of NovaSeq could make forecasting even more challenging.
Any problems Illumina has should only be short-term challenges, though. Growing pains as a result of the NovaSeq launch will work themselves out over time. Over the long run, the new system should spur higher systems and consumables sales.
And there's always the possibility that the situation in the first quarter will be better than Illumina has indicated. Maybe the company learned its lesson from 2016 and became more pessimistic in its projections with the thought that it's better to under-promise and over-deliver. We'll soon find out.
10 stocks we like better than IlluminaWhen investing geniuses David and Tom Gardner have a stock tip, it can pay to listen. After all, the newsletter they have run for over a decade, Motley Fool Stock Advisor, has tripled the market.*
David and Tom just revealed what they believe are the 10 best stocks for investors to buy right now... and Illumina wasn't one of them! That's right -- they think these 10 stocks are even better buys.
Click here to learn about these picks!
*Stock Advisor returns as of April 3, 2017
Keith Speights has no position in any stocks mentioned. The Motley Fool owns shares of and recommends Illumina. The Motley Fool has a disclosure policy.