3 Things on the Minds of Johnson & Johnson's Shareholders Heading Into April 19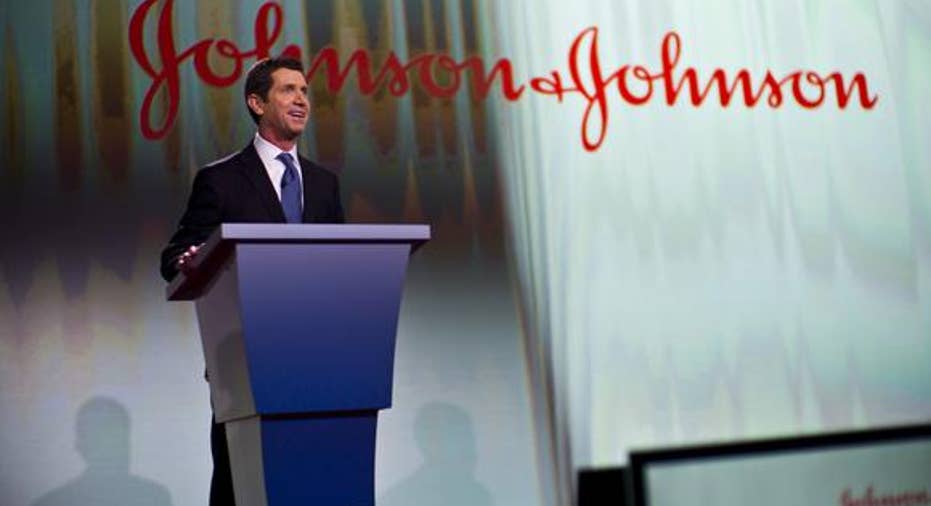 Image source: Johnson & Johnson.
Don't look now, but earnings season is about to kick off with a bang. Among the companies expected to set the tone in the healthcare sector is conglomerate Johnson & Johnson , which is set to report its first-quarter earnings results on Tuesday, April 19.
Based on Wall Street's expectations, Johnson & Johnson is slated to deliver $17.5 billion in sales, a less than 1% improvement from the prior-year period, with EPS rising to $1.66 from $1.56 in Q1 2015. Although we as investors understand that these estimates are exactly that, estimates, J&J has surpassed Wall Street's EPS expectations in each of the past 13 quarters, suggesting it has a good shot of surprising investors once more next week.
But J&J's earnings report will be about more than just its headline numbers. Wall Street and shareholders are interested in the underlying stories and catalysts that are driving J&J to its current results, and what'll drive it to future growth. With this in mind, here are three things on the minds of J&J's shareholders as we near its first-quarter report.
How's Invokana holding up relative to Jardiance?I know this dead horse has been beaten over and over, but there has to be genuine concern/interest among investors regarding whether or not SGLT2 inhibitor Invokana, which is designed to treat type 2 diabetes, has been losing market share.
Image source: Boehringer Ingelheim.
On one end, Merck has been heavily marketing its DPP-4 inhibitor Januvia; but the real concern would be competing SGLT2-inhibitor Jardiance from Eli Lilly and Boehringer Ingelheim. In its long-term cardiovascular outcomes trial known as EMPA-REG OUTCOME, Jardiance led to a 32% relative reduction in the risk of death in patients compared to the current standard of care. This was the first time we'd witnessed a diabetic therapy demonstrate superiority over the current standard of care in terms of risk of death reduction.
The good news for J&J is that it'll be reporting its long-term CV results for Invokana in the second-half of 2016, so the wait is nearly over. The bad news is that Eli Lilly and Boehringer Ingelheim will have had a one-year head start marketing what looks to be a superior type 2 diabetes product (for the moment). As J&J's management team has noted previously, it believes Lilly's and Boehringer's positive results will translate to gains across all SGLT2-inhibiting therapies, but it's still possible that their first-in-class superiority could result in Invokana shedding share or growing slower due to Jardiance.
How much of a concern are biosimilars? Another issue that should be on shareholders' minds is what's going on behind the scenes with biosimilar drugs, or biologic drugs designed to be copycats of branded therapies.
Biosimilar drugs are expected to price out at a 10% to 50% discount to branded therapies, which means if they can clear legal hurdles that protect branded patents, they may be able to take significant market share away from key blockbuster drugs. One such drug being targeted by biosimilar drug developers is J&J's anti-inflammatory Remicade.
Image source: Johnson & Johnson.
Of particular interest is an early February thumbs up from the Food and Drug Administration's advisory panel concerning Celltrion's biosimilar of Remicade. Celltrion used a process known as extrapolation to procure a thumbs-up from the FDA's panel for all indications that Remicade is approved for despite only presenting efficacy data on two of those seven indications. In short, Celltrion argued that if it worked in two indications in a similar fashion to Remicade, that it would work equally well in the remaining five. The result was the FDA approval of Inflectra in six indications last week.
How will this affect J&J? That's what everyone wants to know, and I'd expect J&J to spend time in its press release or conference call discussing the impact of biosimilars.
What's new on the M&A front? Finally, Wall Street and shareholders have to be curious about what's going on in terms of merger and acquisition possibilities with $38.5 billion in cash sitting on its balance sheet ($18.5 billion net cash) as of the end of the fourth quarter.
What we know about J&J is that it prefers to scoop up or collaborate with earlier-stage or smaller drug developers so it can have partial or full control over the clinical development of a drug or pipeline. This doesn't mean larger acquisitions are completely off the table, but it's not been in J&J's nature to seek out larger companies to buy.
Image source: Pixabay.
What investors will be gauging, especially during the conference call, is whether or not J&J's management believes biotech and medical device maker valuations look more attractive after the first-quarter swoon.
Additionally, it should be interesting to see what, if anything, J&J's management has to say about the possibility of acquiring more in the way of medical device companies. Johnson & Johnson's medical device segment has struggled to grow amid tough competition, as well as cautious spending in the wake of Obamacare's implementation in the U.S. I'd opine that the company would likely be better served taking the risk on a drug developer in the short-term, but there's a long-tail growth opportunity in devices as the population of older Americans expands from 48 million in the U.S. to 79 million over the next two decades.
Look for management to go into pretty lengthy discussions on M&A opportunities during the conference call.
All systems are go Even with the aforementioned questions in the "to be answered" column, J&J continues to look like an attractive investment opportunity for investors of all ages. Its highly diversified product portfolio and ability to generate substantial cash flow affords it the opportunity to pay a superior dividend compared to the S&P 500's yield. The company's first-quarter earnings results will certainly matter and help clear up a few concerns, but chances are that long-term investors in J&J will find that nothing about their investment thesis has changed following this report.
The article 3 Things on the Minds of Johnson & Johnson's Shareholders Heading Into April 19 originally appeared on Fool.com.
Sean Williamshas no material interest in any companies mentioned in this article. You can follow him on CAPS under the screen nameTMFUltraLong, track every pick he makes under the screen name TrackUltraLong, and check him out on Twitter, where he goes by the handle@TMFUltraLong.The Motley Fool recommends Johnson & Johnson. Try any of our Foolish newsletter services free for 30 days. We Fools may not all hold the same opinions, but we all believe that considering a diverse range of insights makes us better investors. The Motley Fool has a disclosure policy.
Copyright 1995 - 2016 The Motley Fool, LLC. All rights reserved. The Motley Fool has a disclosure policy.