3 Things Lenovo Group Limited (ADR) Wants You to Know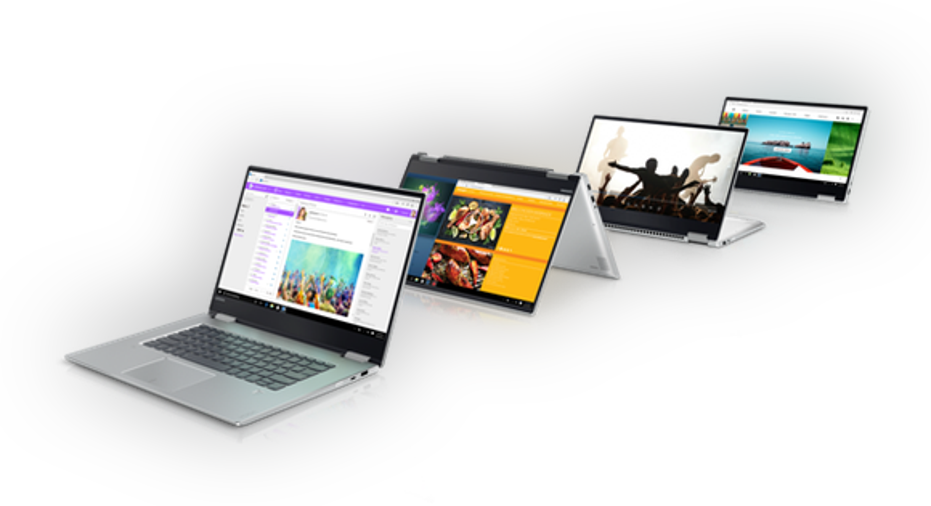 Personal computer maker Lenovo (NASDAQOTH: LNVGY) reported its third-quarter financial results back in February. Along with the results -- in which the company reported revenue of $12.2 billion and pre-tax profit of $101 million -- Lenovo published slides going over the progress that the company is making in key segments.
Let's take a closer look at what the company had to say.
A return to growth in PCs and smart devices
Lenovo's PC and Smart Devices (PCSD) division, which sells personal computers and tablets, generated $8.6 billion in revenue and operating income of $431 million. The former represented a 2% bump year over year, while operating profit outdid revenue, growing at 7% year over year.
Image source: Lenovo.
Lenovo claims that its personal computer shipment volumes were up 2%, outperforming the overall personal computer market by 3.5 percentage points. According to the company, its share of the personal computer market now sits at a "record" of 22.4%.It also saw 9.9% year-over-year growth in tablets, handily outperforming the overall tablet market, which Lenovo says (citing figures from market research firm IDC) dropped 18.7% in that time.
Overall, it seems Lenovo's core business (PCSD made up more than 70% of its revenue in the quarter) is in reasonable shape.
Mobile still looks bad
Lenovo said that its mobile business -- in other words, its smartphone business -- saw revenue of $2.2 billion for the quarter, a year-over-year decline of 23%%. Lenovo's slide deck didn't include market unit growth figures (because they would show that it lost market share), but IDC says that industrywide smartphone shipments grew 6.9% in the fourth quarter of 2016.
Lenovo claimed that it saw declines in the Asia-Pacific region but share gains in India, even with currency headwinds. It reported that overall operating margin in this business improved by 0.5% quarter over quarter.
Going forward, Lenovo offered insight into its strategy in China as well as worldwide. With respect to China, Lenovo says it aims to improve its product portfolio while expanding its distribution channels.Worldwide, it hopes to "build carrier relationships."
In terms of profitability, it's "on track" to bring this business to breakeven by the second half of its fiscal year 2017 (second half of calendar 2018).
Making progress in data center
Lenovo's Data Center Group (DCG) also looks like it's in rough shape. The business brought in $1.1 billion in revenue, a figure that was down 20% year over year.
However, Lenovo highlighted the fact that it now has a "new leader" as well as a "strategic plan in place" to turn this business around. In its earnings release, it said that it's "strengthening [its] sales teams, investing in the [distribution] channel, revamping [its] product lines, building [its] brand strategy, and adding new partnerships."
As an example of the progress it's making, Lenovo pointed to its Global Accounts team -- which Lenovo says is its "sales group that services Fortune 500 clients" -- having enjoyed 37% year-over-year revenue growth.
Foolish bottom line
Lenovo's core PC and tablet business seems to be in good shape, but it needs to turn around its mobile and its data center businesses.Indeed, those two businesses are collectively dragging down the profitability of the entire organization (PCSD operating profit was more than four times its consolidated operating profit in the quarter).
There's probably a reasonable potential for long-term revenue and profit growth if the company can get these businesses in order, but only time will tell if it ultimately succeeds in pulling that off.
10 stocks we like better than LENOVO GROUP LTD.When investing geniuses David and Tom Gardner have a stock tip, it can pay to listen. After all, the newsletter they have run for over a decade, Motley Fool Stock Advisor, has tripled the market.*
David and Tom just revealed what they believe are the 10 best stocks for investors to buy right now... and LENOVO GROUP LTD. wasn't one of them! That's right -- they think these 10 stocks are even better buys.
Click here to learn about these picks!
*Stock Advisor returns as of February 6, 2017
Ashraf Eassa has no position in any stocks mentioned. The Motley Fool has no position in any of the stocks mentioned. The Motley Fool has a disclosure policy.