3 Things Johnson & Johnson Didn't Tell You in Its Q1 Earnings Update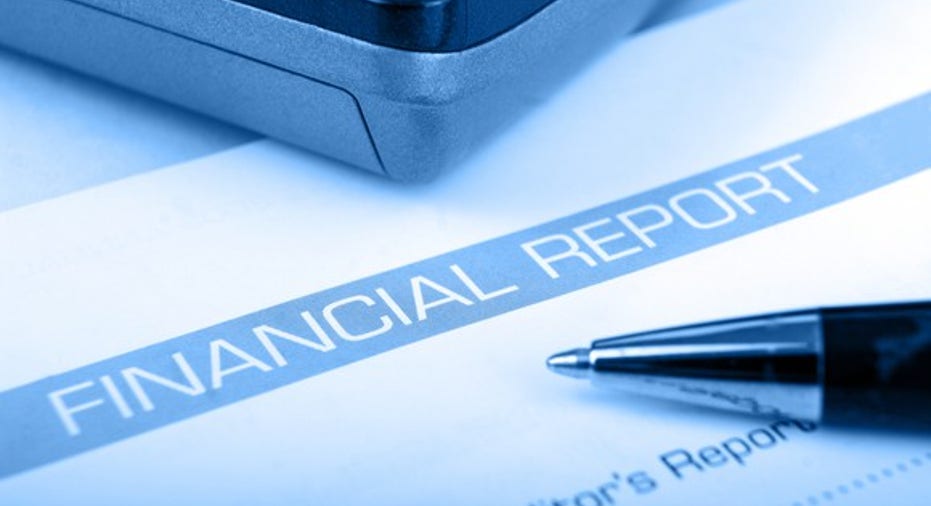 Johnson & Johnson (NYSE: JNJ) reported its 2017 first-quarter results on Tuesday morning. The healthcare giant again beat earnings estimates, just as it did throughout 2016.
Investors heard a lot from Johnson & Johnson about what went right and what went wrong in the first quarter, as well as some of the company's plans for the future. However, J&J's management team didn't answer every question that shareholders might have had. Here are three things that the company didn't tell you in its first-quarter earnings update.
Image source: Getty Images.
1. When its consumer business will return to real growth
On the surface, Johnson & Johnson's consumer business segment numbers looked mediocre but not too bad. The company reported worldwide consumer sales of $3.2 billion in the first quarter, up 1% year over year.
What those figures mask, however, is where that small amount of growth came from. Excluding the impact of acquisitions and divestitures, consumer segment sales actually decreased by 2.3%. Consumer sales in the U.S. were worse than in international markets, with domestic sales dropping 2.9% while international sales fell 1.9%.
Joseph Wolk, vice president of investor relations, talked about a lot of macroeconomic factors affecting the consumer segment in the company's earnings call. However, Johnson & Johnson is experiencing broad category declines in several parts of its consumer business, including baby care, Listerine oral care, and wound care/other.
When will Johnson & Johnson's consumer business return to real growth? It's not certain. The company thinks that the introduction of new products could boost sales by around 2% in 2017 from current levels. Even with these new launches, though, CFO Dominic Caruso expects the consumer segment will post a similar performance to 2016 and could do worse if the category declines continue.
2. What the plan is to restore pharmaceuticals growth
An even bigger concern relates to pharmaceuticals growth. Over 46% of Johnson & Johnson's total revenue comes from its pharmaceuticals business. In the first quarter of 2017, sales for the segment grew at a snail's pace -- only 0.8% higher than the prior-year period.
J&J does have several products with strong growth, including multiple myeloma drug Darzalex and blood cancer drug Imbruvica. However, sales for its top-selling drug, the anti-inflammatory Remicade, are falling. The company also reported lower first-quarter sales for diabetes drug Invokana, blood thinner Xarelto, and prostate cancer drug Zytiga.
Granted, Johnson & Johnson did have favorable prior period price adjustments in the first quarter of 2016 that make year-over-year comparisons look worse. But the company nonetheless still appears to have some significant issues in its pharmaceuticals segment.
Part of the problem is the need to provide discounts to payers, particularly for Invokana. Competition is another major challenge. Remicade is losing market share to biosimilar competition in Europe. Although Pfizer (NYSE: PFE) is now selling a biosimilar to Remicade in the U.S., J&J hasn't been impacted too much -- at least not yet. Generic competition in the U.S. is, however, hurting sales of ADHD drug Concerta.
Johnson & Johnson didn't elaborate on how it plans to overcome all of these issues in its first-quarter update. However, the company has scheduled a pharmaceuticals business review for May 17. Perhaps these problems and their solutions will be addressed then.
3. How long it will take for the Actelion acquisition to pay off
J&J's management team mentioned the pending Actelion acquisition several times during the company's earnings conference call. The $30 billion transaction is expected to close in the second quarter of 2017.
Johnson & Johnson raised its 2017 revenue outlook by $700 million as a result of the anticipated Actelion closure. It also increased its adjusted earnings guidance from $7 per share to $7.15 per share.
Upward revisions to guidance are great, but there's still a big unanswered question: How long will it actually take for the Actelion buyout to pay off? J&J didn't really address the question when it first announced plans to buy the Swiss biotech and didn't in the first-quarter update.
There has been considerable skepticism about the price tag paid for Actelion. With several of Johnson & Johnson's existing drugs struggling, the addition of the smaller company'spulmonary arterial hypertension (PAH) franchise could help. However, so could plenty of other deals that wouldn't have been as expensive.
10 stocks we like better than Johnson & JohnsonWhen investing geniuses David and Tom Gardner have a stock tip, it can pay to listen. After all, the newsletter they have run for over a decade, Motley Fool Stock Advisor, has tripled the market.*
David and Tom just revealed what they believe are the 10 best stocks for investors to buy right now... and Johnson & Johnson wasn't one of them! That's right -- they think these 10 stocks are even better buys.
Click here to learn about these picks!
*Stock Advisor returns as of April 3, 2017
Keith Speights owns shares of Pfizer. The Motley Fool owns shares of and recommends Johnson & Johnson. The Motley Fool has a disclosure policy.