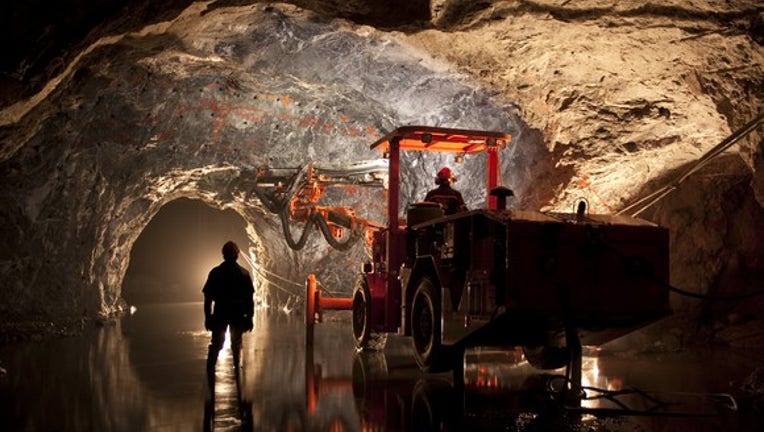 Image source: Great Panther Silver Ltd Flickr Page.
Great Panther Silver (NYSEMKT: GPL) recently reported excellent third-quarter results thanks to strong precious metal prices. Overall, mine operating earnings jumped 64% while operating cash flows surged254%. However, as good as the quarter was, it could have been much better. That is clear from comments by CEO Robert Archer on the company's conference call. Here's what he wants investors to know about the quarter and the company's future.
Production problems plagued the company
Archer started off his prepared remarks by saying:
Overall, production slipped 12% year over year due to several factors. First, lower ore grades at San Ignacio pushed production at the company's Guanajuato Mine Complex down 5% from last year. That complex is of vital importance to the company given that it accounted for 79% of total production last quarter. Though, one reason it accounted for so much production is that Great Panther had several issues at its other mine, Topia, where production volumes slumped 30% due to a fatality at the mine's processing plant and the unexpected death of the mine's general manager.
Those production setbacks impacted the company's ability to capture peak precious metal prices fully during the quarter. If production were not down double digits year over year, profitability and cash flow would have been even higher than they were.
Cashing in and looking for opportunities
Because mine shutdowns and lower ore grades can have an enormous impact on Great Panther's total production and financial results, the company has been putting itself in a position to capture opportunities to diversify its portfolio. To that end, Archer noted:
Those equity issuances, as well as the company's cash flow in recent quarters, bolstered its cash position to $52.9 million. That capital enhances the company's ability to capitalized on strategic growth opportunities that could arise in the future.
The company should have plenty of possibilities given that its peers continue to sell assets to streamline their portfolios. For example, Silver Standard Resources (NASDAQ: SSRI) recently sold its Parral Exploration Properties in Mexico to Endeavour Silver (NYSE: EXK) for $6 million in Endeavor Silver's stock. That deal enabled Silver Standard Resources to maximize the value of a non-core asset while also participating in the upside as Endeavour develops the resource. It was one of several project sales by Silver Standard during the quarter as it focuses its attention on its core portfolio. As Silver Standard and other miners rationalize their portfolio, it should open the door for Great Panther to make an acquisition to diversify its mining operations.
Image source: Great Panther Silver Ltd Flickr Page.
A potential setback to end the year
Diversifying its portfolio will also help to lessen the blow when Great Panther runs into issues with major projects. That's exactly what's happening right now at its Topia mine, with Archer saying:
Due to a permitting delay, the company might not finish this project on time, which could cause it to miss its full-year production guidance. That would not only negatively impact fourth-quarter results, but there's a risk that the company might realize lower prices for this production if silver and gold continue to slip.
Investor takeaway
While Great Panther Silver reported a strong third quarter, that is primarily because of high precious metal prices. Those prices offset weaker production, which is one of the pitfalls of operating just two mining complexes. It is a problem the company is working to address by bolstering its balance sheet so that it can acquire another opportunity to drive growth and reduce risk.
Forget the 2016 Election: 10 stocks we like better than Great Panther Silver Donald Trump was just elected president, and volatility is up. But here's why you should ignore the election:
Investing geniuses Tom and David Gardner have spent a long time beating the market no matter who's in the White House. In fact, the newsletter they have run for over a decade, Motley Fool Stock Advisor, has tripled the market.*
David and Tom just revealed what they believe are the ten best stocks for investors to buy right now... and Great Panther Silver wasn't one of them! That's right -- they think these 10 stocks are even better buys.
Click here to learn about these picks!
*Stock Advisor returns as of November 7, 2016
Matt DiLallo has no position in any stocks mentioned. The Motley Fool has no position in any of the stocks mentioned. Try any of our Foolish newsletter services free for 30 days. We Fools may not all hold the same opinions, but we all believe that considering a diverse range of insights makes us better investors. The Motley Fool has a disclosure policy.