3 Things Coca-Cola Management Wants You to Know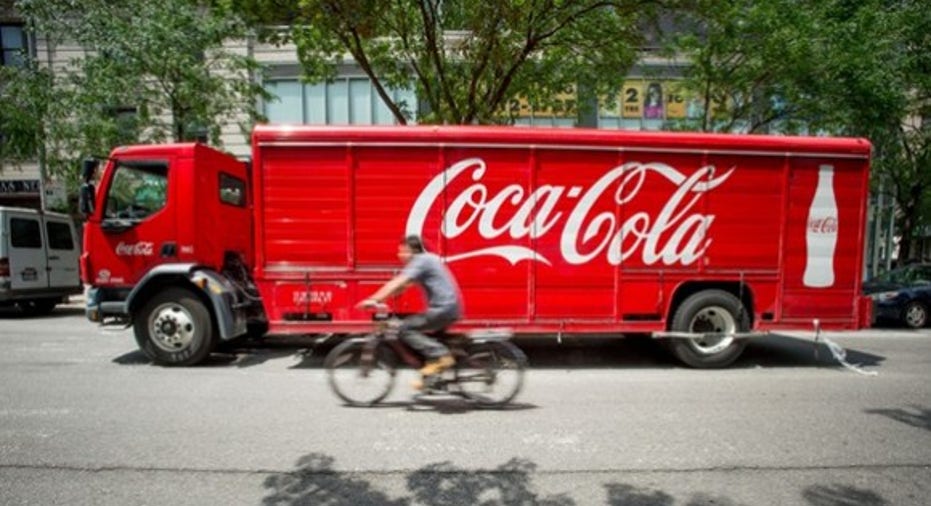 Image source: Coca-Cola.
Coca-Cola (NYSE: KO) is one of the strongest companies in the consumer sector, but the business world is always changing, and even an industry juggernaut like Coca-Cola needs to continually adapt in order to do well over time. During the Barclays Global Consumer Staples Conference, Coca-Cola's president and chief operating officer, James Quincey, shared some important insights about the company's strategy and highlighted the main drivers to watch going forward.
The fundamentals remain strong
The traditional soda industry is going through a major transformation as many customers are cutting back on soda consumption due to health considerations. This hurts not only traditional sodas but also diet soft drinks, because of concerns about about artificial sweeteners like aspartame, cyclamate, saccharin, or sucralose.
According to data from from Beverage Digest, per capita consumption of carbonated soft drinks in the U.S. fell in 2015 to its lowest level since 1985, and both Coca-Cola and rival PepsiCo (NYSE: PEP) are feeling the pressure on their most popular brands. Volume sales of Coca-Cola and Diet Coke declined 1% and 5.6%, respectively, in 2015, while sales of Pepsi and Diet Pepsi fell 3.2% and 5.8% from their 2014 levels.
However, Coca-Cola management believes that the company's fundamentals remain as strong as ever and that the business has what it takes to successfully adapt to changing consumer demand. The company has over 500 different brands, and 20 of those names generate over $1 billion each in annual revenue. Coca-Cola is the world leader not onlyin carbonated drinks but also in still products, so the company is the top player in nonalcoholic drinks on a global scale.
In addition to brand power, Coca-Cola has abundant marketing resources and a gargantuan distribution network featuring 24 million customer outlets. According to Quincey, these factors provide for Coca-Cola "a great combination of brands, marketing, and the execution as a system."
Good things come in small packages
Coca-Cola is transforming its operations. It is refranchising its bottling operations in North America, China, Germany, and South Africa in order to go back to an asset-light business model. At the same time, Coca-Cola is implementing an ambitious productivity program aimed at increasing efficiencies and reducing costs; the company targets $3 billion in productivity-related savings on an annual run rate by 2019.
According to management estimates, refranchising will increase gross profit margin from 61% of revenue in 2015 to a pro forma gross profit margin around 68% of sales, while operating margin will expand from 23% to 34% of revenue. Importantly, the company is expecting to save tons of money on capital expenditures after the refranchising. The figure is calculated to decline from $2.6 billion to $1.3 billion.
Cost-saving targets are certainly aggressive, but Quincey reassured investors in the Barclays Global Consumer Staples Conference that the company is well on track to meeting its targets:
From a qualitative point of view, Quincey believes that a lighter Coca-Cola will also be a more dynamic and flexible business: "By the end of the refranchising and the productivity [programs] we will have a system that builds on [its] strength, is positioned for growth, is organized and energized."
Opportunities for growth
Coca-Cola is a market leader in a mature industry, so it's not easy for the company to find new growth opportunities that are big enough to move the needle in the short term. In addition, economic weakness in emerging markets is hurting revenue growth in those countries, and the trend toward healthier nutrition is negatively affecting soda sales across the board.
In this context, revenue growth is under pressure, and Coca-Cola reported a modest increase in organic revenue of 3% during the second quarter of 2016. Nevertheless, management believes the company can do substantially better going forward.
The company is reinvigorating its marketing strategy to improve customer perception while launching healthier products in sparkling. Besides, Coca-Cola is betting on smaller packages, which is an approach better aligned with consumer demand and also implies higher prices per ounce, so the company makes more money with less volume. While Coca-Cola is the market leader in still drinks, the company's market share in that category is a relatively low 15% of the market, so still products offer substantial room for market-share gains in the future.
On the back of these drivers, Quincey believes, the company can sustain revenue growth in the mid single digits over the long term:
Having a solid plan is only the first step; effective execution is absolutely key when it comes to business success. That being said, it's good to know that Coca-Cola's management has a clear vision of the company's future.
A secret billion-dollar stock opportunity The world's biggest tech company forgot to show you something, but a few Wall Street analysts and the Fool didn't miss a beat: There's a small company that's powering their brand-new gadgets and the coming revolution in technology. And we think its stock price has nearly unlimited room to run for early in-the-know investors! To be one of them, just click here.
Andrs Cardenal has no position in any stocks mentioned. The Motley Fool owns shares of and recommends PepsiCo. The Motley Fool recommends Coca-Cola. Try any of our Foolish newsletter services free for 30 days. We Fools may not all hold the same opinions, but we all believe that considering a diverse range of insights makes us better investors. The Motley Fool has a disclosure policy.