3 Things American Water Works' Management Wants You to Know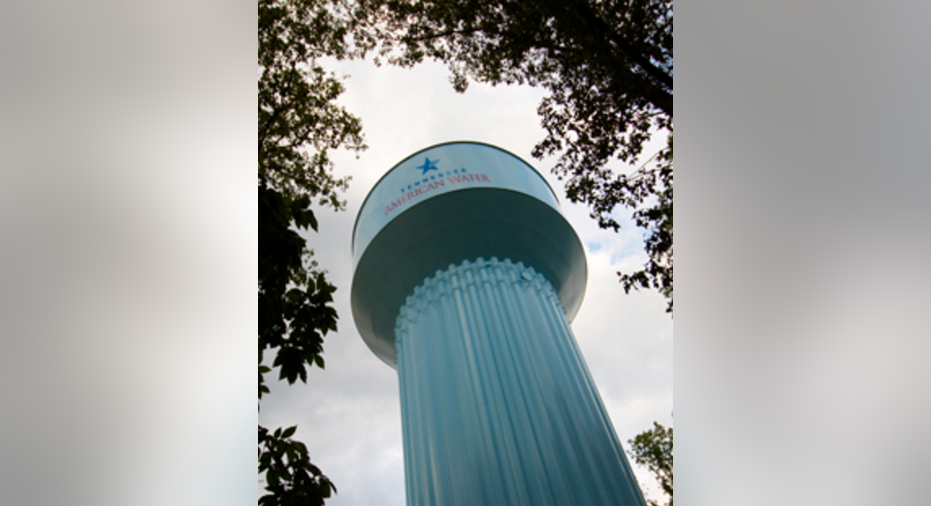 Source: American Water Works.
When a company reports its quarterly earnings, management often presents just a sketch of how the company performed. But equally important for investors is the conference call -- where management's commentary colors in the sketch, providing the full picture of the company's recent performance. Let's look at some of management's more notable comments fromAmerican Water Works' most recent call to help discern the full picture for Q4 2015.Staying on targetOperating as efficiently as possible is the hope of any good company, but it's especially important for a company like American Water Works -- a company that can't merely raise rates when it desires. Instead, the company must seek regulatory approval for rate increases; consequently, streamlining its operations is crucial -- squeezing out every bit of value that it can from the top line. Management gauges success in this through the O&M efficiency ratio metric -- a measure of its operations and maintenance expense in its regulated business segment against its regulated business revenue.The company has consistently been improving on this metric since 2010. Reporting anO&M efficiency ratio of 44.2% in 2010, the company improved that figure to 35.9% for 2015. Management is quite proud of its accomplishment and affirmed its forecast that it will achieve its 34% target by 2020.
During the conference call, the company's COO, Walter Lynch, stated, "I know, we've talked a lot about this, most recently, at our Investor Day in December, but I think it's worth repeating: We've really made tremendous progress here." And though management didn't state it specifically, the improved O&M efficiency has surely contributed to the company's earnings growth; management reported diluted EPS of $2.64 for FY 2015, a gain of more than 10% over the $2.39 it reported in FY 2014.Metering for cautiousoptimismAlthough management is reluctant to comment on its O&M efficiency ratio expectations post-2020, it's reasonable to suspect that it has high ambitions. During the question-and-answer session of the call, Richard Verdi, an analyst from Landenburg Thalmann, noted that American Water, a few years ago, had a target of 35% for 2018 -- 100 basis points higher than the 34% target for 2020 -- and probed to see how likely it was that American Water reduces the ratio to around 33% by 2022. He further pointed to automation and technology as a force behind the reduction.Walter Lynch didn't take the bait, but his reply was telling nonetheless: "We're not going to forecast beyond 2020 and 34%, but I can tell you our teams are geared toward continuous improvement, and that's what's driving this, and technology is going to be a big part of it." Further elaborating on this point, Lynch credited the company's 90% implementation of automatic meter reading and its transition to advanced metering infrastructure as driving factors. These moves, as well as others -- such as the recently announced collaboration with General Electricto explore the Industrial Internet of Things applications for the water industry -- suggest that the 34% target may soon fall victim to a more aggressive target, which, should it happen, would also suggest a more robust EPS forecast revision.Keeping shareholders happyLooking to wet your whistle on a water utility? If you are, there's a pretty good chance it's because of the company's dividend -- not the hope of uncovering a 10-bagger. Management knows this and wants to assure investors that returning capital to shareholders is high up on its list of things to do. During the question-and-answer session of the conference call, Susan Story, the company's president and CEO, addressed management's perspective on the company's dividend:
In the context of an investor presentation from last December, when management stated its expectation of growing EPS between 7% and 10% from now through 2020, the intent to track dividend raises with EPS seems realistic -- during the presentation, management noted that it had raised the dividend at a compound annual growth rate of 9% from 2010 through 2015. Furthermore, earlier in the conference call, management had affirmed its 2016 earnings guidance range of $2.75 to $2.85 a share, keeping it on track to meet its long-term EPS guidance.The takeawayOverall, management had hardly anything negative to say about the company's Q4 and fiscal 2015 performance. Based on management's comments, investors should expect to see another positive quarter when the company reports earnings in a few weeks. Besides reaffirming the O&M efficiency ratio and earnings guidance, investors should look for management to announce an increase of the dividend. This, in conjunction with a payout ratio that remains in the 50% to 60% range, would validate the company's perspective that it's in a good financial position -- one that affords the company the opportunity to reinvest in itself and responsibly reward shareholders.
The article 3 Things American Water Works' Management Wants You to Know originally appeared on Fool.com.
Scott Levinedrinks fizzy water and has no position in any stocks mentioned. The Motley Fool has no position in any of the stocks mentioned. Try any of our Foolish newsletter services free for 30 days. We Fools may not all hold the same opinions, but we all believe that considering a diverse range of insights makes us better investors. The Motley Fool has a disclosure policy.
Copyright 1995 - 2016 The Motley Fool, LLC. All rights reserved. The Motley Fool has a disclosure policy.