3 Terrible Reasons to Sell Alliance Holdings GP, L.P.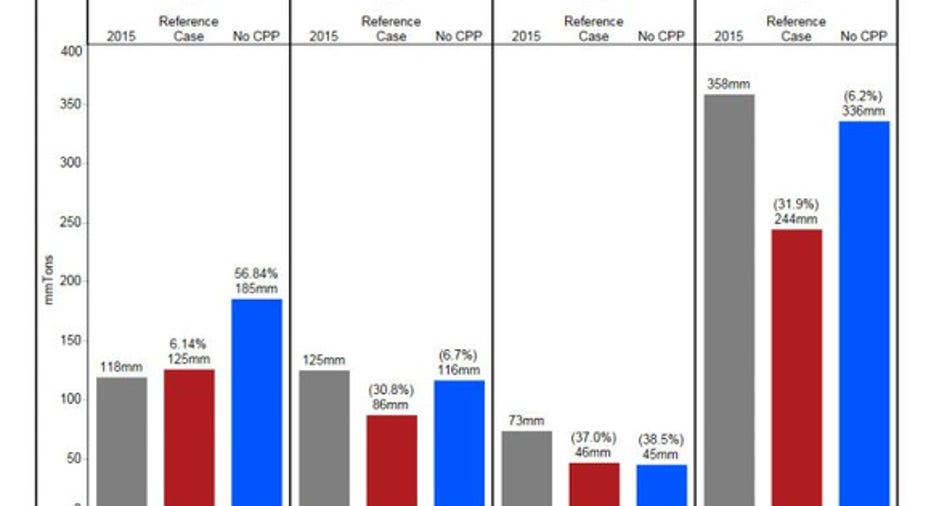 Image source: Alliance Resource Partners.
Alliance Holdings GP, L.P. (NASDAQ: AHGP) is easy to hate, despite an over 9% distribution yield. But just because the partnership has some warts doesn't mean you should dump it. Here are three terrible reasons to sell Alliance Holdings.
Coal companies are going belly up
Alliance Holdings is the general partner of Alliance Resource Partners (NASDAQ: ARLP). That means that it's responsible for running Alliance Resource's business. It collects a fee for that in the form of incentive payments based on the distributions that Alliance Resource pays its unit holders. Alliance Holdings also owns ARLP units itself and, thus, receives distributions, too.
The big takeaway from this background is that Alliance Holdings' business performance is joined at the hip with the performance of Alliance Resource Partners, which could be kind of disconcerting because Alliance Resource Partners is a thermal coal miner -- the kind of coal that's used in electric power plants. A lot of coal miners have fallen into bankruptcy recently, including Arch Coal, Alpha Natural Resources, and Peabody Energy. You can't lump Alliance in with those companies.
While many competitors have been bleeding red ink, Alliance Holdings and its associated LP have remained profitable throughout the coal market downturn. In fact, Alliance Holdings had net income of $1.27 a unit in the first half of 2016, long-term debt was just 20% of the capital structure, and interest expense accounted for only about 1.8% of revenue. It paid unit holder distributions of $1.51 a unit. That's not the picture of a company teetering on the brink of insolvency. At this point, there's little risk of either Alliance following Arch, Alpha, or Peabody,and the fear of Alliance going bankrupt is a horrible reason to sell.
Coal is dead; long live coal!
Various options for the future of power. Image source: US Energy Information Administration.
If you pay any attention to the news, you'll know that coal is a dirty fuel and U.S. utilities are pivoting away from it. That's not a particularly positive backdrop for the future and helps explain the industry's broader woes, but don't rush to the exits just yet.
Coal is, indeed, out of favor today. But it accounted for around one-third of the power generated in the United States in 2015. And over the next 15 years, there are a range of possible outcomes, from coal use increasing about 5% on an absolute basis to coal use falling about 28%, according to the U.S. Energy Information Administration (EIA). But here's the thing: Even in the worst-case scenario, coal continues to provide at least 20% of U.S. power over that span. There's just as much variability looking out to 2040. So coal is far from dead.
The question is what coal companies are best positioned to supply U.S. power plants in a changing market. Well, Alliance Partners' business is based in the Illinois Basin coal region. While volumes out of other coal regions were shrinking in recent years, Alliance was able to increase its volumes because the coal it sells is relatively more desirable.
To be fair, it did hit a wall in late 2015 and has been pulling back production lately. But that doesn't change the relative desirability of its coal. Indeed, according to the EIA, the Illinois Basin is set to see demand for its coal increase between 2015 and 2040 in both the best-case and worst-case scenarios. It's the only U.S. coal region that can say that. As far as coal companies go, Alliance Holdings and Alliance Resource Partners are positioned pretty well for whatever the future of coal happens to be. So just because the coal market is changing, don't reflexively dump Alliance Holdings; you could be throwing the baby out with the bathwater.
Illinois Basin coal (ILB) demand is set to grow no matter what the future holds. Image source: Alliance Holdings.
Distribution cut
All of that said, Alliance Holdings and Alliance Resource Partners did cut their distributions in early 2016 after a long string of generally rising disbursements. (The cut at Alliance Holdings was basically a direct result of the cut at Alliance Resource Partners.) That's clearly a bad sign, but you can't read too much into it. The coal industry is facing a deep downturn and key providers of capital, including banks and the equity and bond markets have been reluctant to provide money to the industry, no matter how well positioned a company happens to be.
Which is why, when announcing the cut, Alliance Holdings and Alliance Resource Partners CEO Joseph Craft explained: "We are unfortunately being impacted by the contagion caused by the financial struggles facing many of our competitors. In the current capital market environment, it has become clear that we must be proactive in preserving liquidity in order to maintain access to capital." In other words, the cut was more about access to capital than any kind of trouble at Alliance Holdings or Alliance Resource Partners.
In fact, Alliance Resource Partners expects to cover its distribution by roughly 2 times this year. Most limited partnerships keep their coverage ratio closer to 1-1.1 times. And since Alliance Resource Partners' ability to pay distributions is tied directly to Alliance Holdings' results via incentive payments, it's pretty clear that this pair of coal companies is in solid shape despite what the distribution cut might suggest.
Contrarian play
Alliance Holdings, and Alliance Resource Partners are both contrarian bets that coal isn't dead and that this pair can prosper where others are failing. There is clearly risk here. If you don't have the stomach for that kind of bet, you should move on. But if you can handle a little uncertainty and are attracted by Alliance Holdings' 9-plus percent distribution yield, don't be put off by a few warts. Alliance's future doesn't look as bad as you might think.
A secret billion-dollar stock opportunity The world's biggest tech company forgot to show you something, but a few Wall Street analysts and the Fool didn't miss a beat: There's a small company that's powering their brand-new gadgets and the coming revolution in technology. And we think its stock price has nearly unlimited room to run for early in-the-know investors! To be one of them, just click here.
Reuben Brewer has no position in any stocks mentioned. The Motley Fool recommends Alliance Resource Partners. Try any of our Foolish newsletter services free for 30 days. We Fools may not all hold the same opinions, but we all believe that considering a diverse range of insights makes us better investors. The Motley Fool has a disclosure policy.