3 Terrible Reasons to Buy Procter & Gamble Co. Stock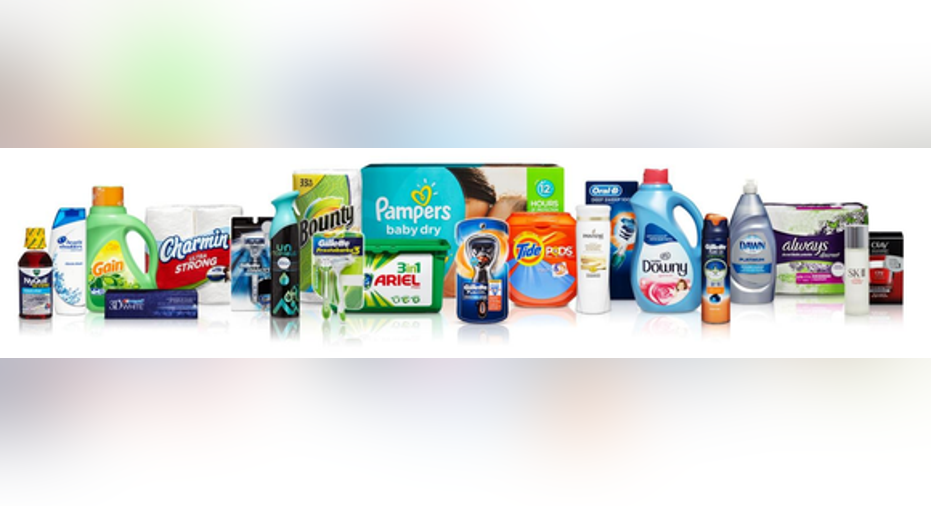 Image source: Procter & Gamble.
Procter & Gamble (NYSE: PG) finally has momentum on its side. Its latest quarterly report showed broad sales volume growth, which makes it likely that it will post improved revenue gains this year after two straight years of declines. A slimmer cost profile should also help the consumer goods titan deliver on its annual profit growth targets after a falling short in each of the past two years.
A P&G stock purchase isn't without risks, though. Below, I'll highlight a few of the worst reasons to buy P&G shares today.
Betting on a quick rebound
There's no reason to count on a quick return to impressive sales gains. Industry growth rates are slowing, not speeding up, and that headwind is sure to keep pressure on both the top and bottom lines. Just consider what P&G's competitors are saying about the market right now. "We experienced a more challenging economic and competitive environment" in the third quarter, Kimberly-Clark (NYSE: KMB) CEO Thomas Falk told investors in late October after the company's growth rate slowed to zero. Unilever (NYSE: UL) sounded the same bell, saying "consumer demand remained weak and volumes have slowed further" in the industry.
Meanwhile, P&G is still watching its market share tick lower even as it manages to reverse the slide in a few categories. Combine the sluggish industry trends with competitive challenges, and it's no surprise that the company forecasts just 2% organic growth in fiscal 2017. Yes, that's an improvement over the prior year's 1% uptick, but it's far from the 3% to 5% gains that P&G used to enjoy.
Investors shouldn't bet on the new and improved portfolio delivering soaring revenue, either. After cutting 100 slower-growing, less profitable brands from the business, P&G finally has the exact mix of products that it wants. However, the management team has been clear that it will take time before the faster growth rate emerges.
Aiming for fast dividend growth
P&G has one of the longest-running dividend growth streaks on the market, but its pace of hikes has slowed to an absolute crawl. The payout rose at a double-digit rate for most of the 2000s, then fell to 7% for fiscal 2012 through 2014, before plummeting to just a 1% uptick in 2016.
Data source: P&G financial filings.Chart by author.
The good news is that profits are finally moving higher. However, the dividend still takes up an uncomfortably large chunk of earnings (roughly 70%), and so management is limited in its ability to deliver market-thumping raises until that ratio falls back down toward 50%. There's no such limitation around stock buybacks, which is the main avenue through which P&G is boosting its overall cash returns to shareholders these days. Yet income investors who are gunning for fast dividend growth, and not just a shrinking share count, should look elsewhere.
Buying a blue chip stock on the cheap
Despite years of trailing the market, P&G's stock doesn't look like a screaming bargain right now. In fact, it is valued at 23 times earnings, for a slight premium over both Unilever and Kimberly-Clark, even though these rivals have been posting consistently stronger organic growth. Investors were able to scoop up P&G shares at less 19 times earnings as recently as 2014 before the profit slump pushed its price-to-earnings ratio to unusually high levels.
The stock's 6% increase last year made it one of the worst-performing members of the Dow, but it still reflected rising optimism that P&G will soon be expanding at a faster organic growth pace while enjoying higher profitability.
If it hits those targets, then the stock will have earned its premium valuation. That's far from a sure thing, though, and investors could just as easily see stubbornly weak results from P&G for a third straight fiscal year.
10 stocks we like better than Procter and Gamble When investing geniuses David and Tom Gardner have a stock tip, it can pay to listen. After all, the newsletter they have run for over a decade, Motley Fool Stock Advisor, has tripled the market.*
David and Tom just revealed what they believe are the 10 best stocks for investors to buy right now... and Procter and Gamble wasn't one of them! That's right -- they think these 10 stocks are even better buys.
Click here to learn about these picks!
*Stock Advisor returns as of January 4, 2017
Demitrios Kalogeropoulos has no position in any stocks mentioned. The Motley Fool recommends Kimberly-Clark and Unilever. The Motley Fool has a disclosure policy.