3 Tech Stocks Yielding at Least 4% That You Should Be Following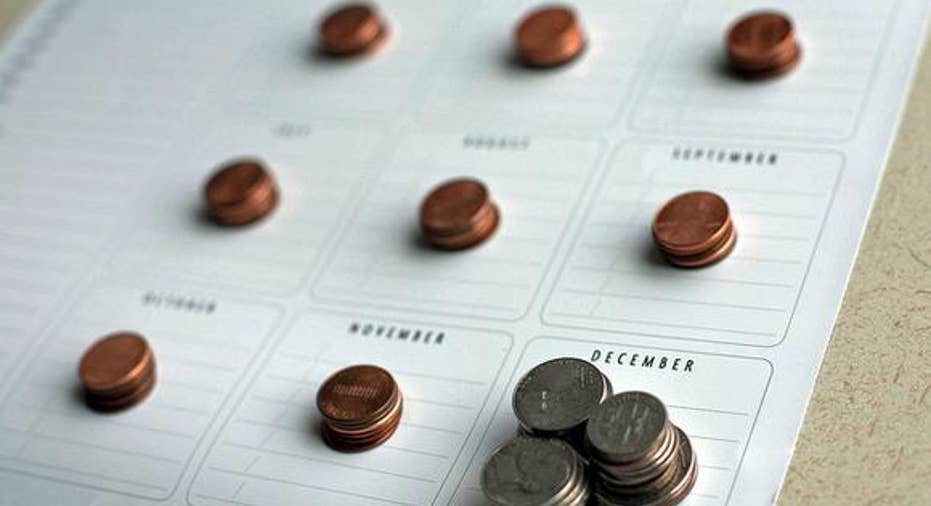 The Motley Fool, all rights reserved.
Traditionally, technology companies haven't paid much, if anything, in the way of dividends, preferring instead to reinvest their profits back into their businesses. However, as some of these companies have matured, that strategy has shifted. Our analysts discuss three technology companies that currently sport dividend yields of at least 4% that belong on most investors' watch lists: HP Inc. , Verizon Communications and Garmin Ltd. .
(HP Inc.): After a spin-off, special-situations investors will usually follow the company that has been spun out, which is considered to be the non-core (i.e., less interesting) business. As institutional investors reflexively sell their shares of the smaller business, it can create opportunities for value-oriented investors.
However, when it came to one of Silicon Valley's most venerable institutions, it was Hewlett-Packard Enterprise that was spun out of HP, despite the fact that the former is the growth business, and the one that commands the higher market capitalization ($30 billion vs. $20.9 billion, based on closing prices on April 22).
So, why focus on a company that operates in a sector that is in secular decline (selling computer hardware and printers)?
It's true that HP will struggle to achieve any sort of growth -- the consensus estimate is that earnings per share will contract at an annualized rate of 1.3% over the next five years. Nevertheless, the company continues to generate large amounts of free cash flow -- $2.86 billion over the trailing twelve months, according to data from research service Morningstar. While I don't think HP is at risk of becoming a Dividend Aristocrat (a classification restricted to those that have provided a quarter-century of consecutive annual dividend increases), its cash flow should support its dividend for some time to come. Its yield is currently 4.8%, according to Morningstar.
Second, I think the market may not fully appreciate the talent of HP's new CEO, Dion Weisler. While he was operating in Meg Whitman's shadow prior to the spin off (Whitman chose to remain at the helm of Hewlett-Packard Enterprise), I think there is reason to believe that Weisler is every bit as talented an operator as she is. In fact, I think he may well be more talented (I've long thought that Whitman was somewhat overrated).
Let me be clear: This is a special situation and, if this stock is bought, it needs to be monitored. This is not a case for the "buy-and-forget" strategy. But while HP's best years may be behind it, this a very high-quality "cigar butt," to use Warren Buffett's expression.
Brian Feroldi (Verizon Communications):One high yielding stock that I think is worthy of almost every investor's attention is Verizon Communications , the largest cell phone carrier in the U.S. This company holds a strong position in an incredibly important and growing industry, which makes it great stock for income-focused investors to consider.
Verizon's competitive advantages stem from its ability to shell out tens of billions of dollars each year to grow its network, which is a feat only a handful of companies are capable of performing. Verizon has become a leader in the space because its network consistently ranks as one of the best out there, and the company has done a great job of marketing itself to win consumer mind share. Last year, it was able to grow its wireless customer base by 4.5 million, which brought its total to more than 112 million postpaid subscribers as of the end of 2015. Better yet, those customers tend to be extremely loyal, as evidenced by its remarkably low churn rate of only 0.96% for the full year.
That huge customer base gives the company plenty of firepower to continue to invest in its network and still produce the huge cash flow that it uses to reward investors. In 2015, Verizon cranked out more than$18.8billion worth of free cash flow, of which roughly $13.5 billion was returned to shareholders in the form of dividends or share repurchases.
Shares currently yield a tempting 4.4%, and while the company's sheer size will prevent it from being a fast grower, Verzion is an important company that any dividend-focused investor should be following.
Keith Noonan (Garmin): Garmin is a high-yield tech stock worth following because of its position in wearable technologies, and its attractive (but potentially unsustainable) dividend payout. Garmin's yield sits at a lofty 4.8%, however the company has twice enacted steep payout cutbacks since it began issuing dividends in 2003, and its current payout ratio is very high at nearly 91%.
Garmin stock has experienced substantial volatility over the last year, trading down roughly 9% over the stretch, but posting gains of roughly 25% over the last six months Its forward price-to-earnings ratio of approximately 19 puts it closely in line with the S&P 500's forward P/E of roughly 18.5.
Garmin has growth opportunities in smart watches and other wearable categories, though demand is weakening for its fitness trackers, according to a recent Morgan Stanley report. Still, the wearables market represents a potentially lucrative growth avenue, and the company could be rewarded greatly if it establishes itself a solid position in it as the broader category takes off.
The potential significance of wide-scale adoption for wearable technologies already makes Garmin a worthwhile stock to keep an eye on, and its pursuits in the space are also relevant to investors interested in the company's dividend profile. Garmin will need to continue heavy R&D investment in order to stay at the forefront of this tech race, and the associated costs could weigh on its ability to continue dividend payouts at current levels. With a market cap of roughly $9 billion and roughly $883 million in cash and equivalent assets, the company is operating at a significant resource disadvantage compared to Samsung and Apple.
Like other, smaller players in the wearable space such as Fitbit, Garmin must find ways to distinguish and maintain the viability of its product lines for the long-term -- and the demands of the wearables space could complicate the company's dividend picture.
The article 3 Tech Stocks Yielding at Least 4% That You Should Be Following originally appeared on Fool.com.
Alex Dumortier, CFA has no position in any stocks mentioned. The Motley Fool owns shares of and recommends Apple and Verizon Communications. Try any of our Foolish newsletter services free for 30 days. We Fools may not all hold the same opinions, but we all believe that considering a diverse range of insights makes us better investors. The Motley Fool has a disclosure policy.
Copyright 1995 - 2016 The Motley Fool, LLC. All rights reserved. The Motley Fool has a disclosure policy.