3 Tech Stocks to Buy in March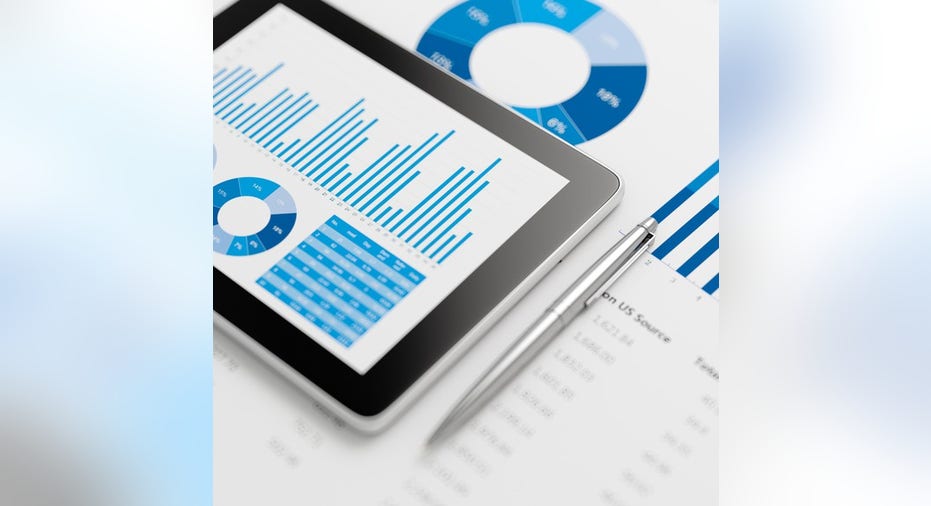 Stock indexes are rallying into the new month, but that doesn't mean there aren't still a few good deals available for long-term investors.We asked three Motley Fool contributors for their favorite picks in this pricey market, and they offered LG Display (NYSE: LPL), Activision Blizzard (NASDAQ: ATVI), and Pandora (NYSE: P).Read on to find out why these stocks could make compelling buys right now.
Image source: Getty Images.
A bargain on display
Anders Bylund (LG Display): You might know LG Display as the top supplier of high-quality LCD screens for Apple devices. Or perhaps you're more familiar with it as the screen-building piece of Korean empire LG, where the company whips up LCD and OLED screens for the parent company's astounding array of consumer electronics.
Either way, it should be clear that LG Display is a leader in its chosen field. The screen-building industry also happens to have gone through a heavy round of consolidation in recent years, leaving just a handful of big names standing. LG Display is one of those winners.
As long as smartphones, television sets, and other gadgets come with digital display screens, this company should remain relevant. It's the kind of company you could own for years or even decades without losing any sleep.And right now, LG Display shares are looking unusually affordable.
The stock is trading at just 11.5 times trailing earnings and 0.4 times trailing sales. More to the point, LG Display's market cap stands at just $8.6 billion today, far below the company's $10.7 billion book value.
In other words, the stock is priced for absolute disaster -- investors are saying that LG Display would be better off shutting down its operations and liquidating its assets rather than soldiering on under the current business plan.I think that's ridiculous, and might even be tempted to grab some LG Display shares for myself at these silly prices.
Level up for profits
Demitri Kalogeropoulos (Activision Blizzard): Activision Blizzard shares have surged to new highs recently, which raises the risk that the video game developer will disappoint investors by falling short of elevated expectations. Still, I'd be a buyer rather than a seller of the stock today.
Activision is ideally positioned to benefit from several positive industry trends. Its portfolio of high-production value games has never been deeper, and management is taking full advantage of the stampede toward digital purchases by hard-core gamers through things like full game downloads, expansion packs, or microtransactions. Those wins helped push operating margin to a record high 35% of sales last year as digital grew to over 70% of the business.
At the same time, the company has just started to monetize the massive new user base it won through the purchase of King Digital. The early rollout of advertising to these casual gamers sent King's operating margin to 34% of sales last quarter, of just a touch below Activision's 35%.
Activision is far more diverse today than back in 2013 when just three brands accounted for nearly all profits. It also enjoys major gaming franchises that are year-round properties rather than the one-time launch events they used to be. Thus, management has a clear path toward achieving future record results simply by maximizing player engagement through great content while finding innovative ways to monetize its broad entertainment portfolio.
The sweet sound of market-beating returns
Steve Symington(Pandora Media): Pandora Media stock spiked in January after the company revealed an improving advertising business, positive momentum in its subscription services, and compelling plans to boost operational efficiency. Then shares continued to rise as the music streaming specialist elaborated on that performance with itsstrong fourth-quarter 2016 report last month. But Pandora has more than given up those gains since then, leaving investors with compelling opportunity to open or add to their positions.
To be fair, I don't like that part of those operational efficiency measures included a 7% reduction in Pandora's workforce. But Pandora CEO Tim Westergren insists the company must remain disciplined with its costs as it manages the business with the aim of achieving sustained profitability -- especially after a late-2015 decision from the U.S. Copyright Royalty Board resulted in significantly higher music royalty costs starting in 2016. The move should also serve to free up valuable resources for Pandora to continue to invest in product innovation and improve its listener experience, which should contribute to a virtuous cycle ofevenstronger ad performance and subscription growth.
What's more, Pandora is currently in the process of rolling out its $9.99-per-month Pandora Premium on-demand music service. That's not to be confused with the recently revamped $4.99-per-month Pandora Plus streaming service, which added 375,000 net new paying subscribers in the fourth quarter alone. Yes, Pandora Premium injects the company into what many industry watchers think is already a crowded space. But I think there's more than enough room for Pandora to succeed here, and for Pandora Premium to materially improve the company's financial profile. In the end, Pandora Media stock could handsomely reward investors who buy now and patiently listen for its story to continue unfolding.
10 stocks we like better than LG DisplayWhen investing geniuses David and Tom Gardner have a stock tip, it can pay to listen. After all, the newsletter they have run for over a decade, Motley Fool Stock Advisor, has tripled the market.*
David and Tom just revealed what they believe are the 10 best stocks for investors to buy right now... and LG Display wasn't one of them! That's right -- they think these 10 stocks are even better buys.
Click here to learn about these picks!
*Stock Advisor returns as of February 6, 2017
Anders Bylund owns shares of Pandora Media. Demitrios Kalogeropoulos owns shares of Activision Blizzard and Apple. Steve Symington owns shares of Apple. The Motley Fool owns shares of and recommends Activision Blizzard, Apple, and Pandora Media. The Motley Fool has the following options: long January 2018 $90 calls on Apple and short January 2018 $95 calls on Apple. The Motley Fool has a disclosure policy.