3 Tech Stocks to Buy in January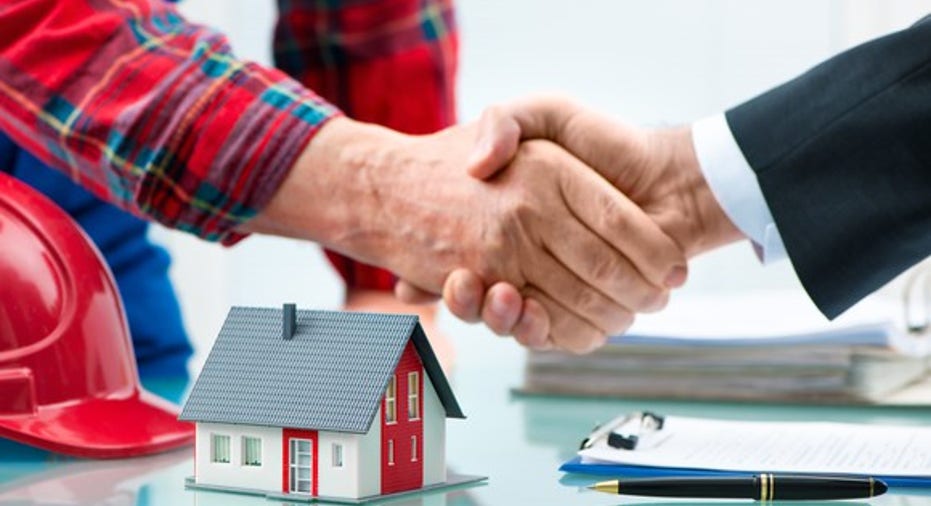 2016 might not have started off strong for technology stocks, but if the iShares US Technology exchange-traded fund is any indication, they recovered quickly and finished off the year strong. Tech-related stocks look ready to continue their run higher, andselecting strong tech companies can have a huge positive impact on your portfolio over time.
Technology stockscontinue to offer some of the best opportunities for market-beating performance in the year ahead. Image source: Getty Images.
To help investors get off on the right foot in the new year and beyond, we asked three Motley Fool contributors to profile a tech stock that deserves your attention this January. Read on to learn why they selected Ellie Mae (NYSE: ELLI), Shopify (NYSE: SHOP), and TripAdvisor (NASDAQ: TRIP).
The mortgage market cooldown won't last forever
Brian Stoffel(Ellie Mae):Almost immediately following the election of Donald Trump, the average interest rate on a 30-year home loan jumped above 4% for the first time since late 2014.
The fear for investors in Ellie Mae is that business will dry up as mortgage rates go up. The company provides the Encompass platform that allows professionals from every corner of the mortgage industry -- lenders, inspection professionals, assessment officials, etc. -- to gather and exchange services. Business has been very good over the past few years as homeowners rushed to refinance their loans at historically low rates.
Indeed, higher rates probably will hurt Ellie Mae's business...over the short term. But the long-term view is completely different. Ellie Mae benefits from two of the strongest competitive advantages a company can have: high switching costs and the network effect.
Image source: Getty Images.
When any organization trains all of its employees to use a platform (like Encompass), they are loath to switch, as it takes time, money, and a ton of headaches to do so. That's what having "high switching costs" means.
The network effect takes hold when each additional member of a network further incentivizes others to join. If I'm a home assessment professional, and I join Encompass' network, then other lenders have a motivation to join -- as it will be easier to find an assessment official. The virtuous cycle goes on and on.
In 2013, Ellie went through a similar period where the growth in the average revenue per user was actually negative. However, since this is such a fragmented market, Ellie continued to add users and increase revenue. That's simply because there's so much market share to capture. While short-termers are shying away from Ellie Mae right now, I think now's the perfect time to start a position.
Helping entrepreneurs do business online
Brian Feroldi(Shopify): Shopify is an up-and-coming e-commerce platform that makes it easy for small businesses and entrepreneurs to sell their products online.The company's product suite allows these business owners to create a website, display products, collect payments, manage inventory levels, and more. Better yet, the company's platform works on multiple computing platforms, so business owners can reach consumers on desktops, mobile devices, and even onsocial media. With so much functionality built in, it is not hard to understand how Shopify has already convinced more than 325,000 merchants to sign up.
You might think Shopify's business would be at risk of being eaten alive by other tech giants, but you'd be wrong. In fact, almightyAmazon.comrecently shut down its own e-commerce platform and decided topartner with Shopifyinstead. That should give investors a lot of confidence in the company's ability to compete.
Image source: Getty Images.
Looking ahead, Shopify looks built for growth. The company believes itstotal addressable market is more than 46 million businesses. If true, that suggests the company's days of hyper growth are just getting started.
Shopify is currently spending aggressively to build out its capabilities and attract new customers. That's causing the company to show losses on the bottom line, but that will likely be money well spent so long as the company's top line continues to grow at breakneck speeds. If true, then its stock should follow suit. That makes this a great tech stock for growth-focused investors to get to know and consider adding to their portfolios now.
Travel advisory
Rich Duprey (TripAdvisor): It's hard to argue with the notion TripAdvisor was one of the worst tech stocks of 2016, but that just might make it one of the best to buy in January. The short-term headwinds it's facing as it transitions to a mobile-facing model give investors the opportunity to get in at a discount.
The travel site suffered from the twin ailments of falling revenue from fewer travelers booking rooms through its site and rising expenses resulting mostly from marketing efforts to lure them to the site. But a just-signed deal with Expedia (NASDAQ: EXPE) to let customers book some hotels from there on TripAdvisor hints at the transition underway that will transform it from being a simple review site to a reservation service. Without ever having to leave the TripAdvisor site, customers can browse Expedia listings and book a room through its Instant Booking option.
Image source: Getty Images.
The risk, of course, is that it's a highly competitive niche dominated by the likes of Expedia and industry leader Priceline Group. So far, the switchover hasn't been smooth as it needs to better highlight the availability of the option (hence the higher marketing expenses), and anecdotally speaking, it needs to make the process easier once someone chooses to use them.
I recently attempted to book a room using TripAdvisor, but the process was not intuitively easy to navigate such that after several attempts, I aborted the effort and used Expedia. Yet that's likely just a symptom of growing pains as it feels its way along, and though TripAdvisor's stock was rightly punished for its flailing efforts thus far, it suggests that when it does find its footing as gatekeeper, it just might be able to reverse course. The Expedia deal means it ought to draw more customers through its platform and receive a portion of the deal every time a reservation is made.
There's obviously no guarantee TripAdvisor will be able to bring more customers in and then convert them to its services, but I'm seeing the Expedia deal as one that helps boost future sales and earnings, and after having lost nearly half of its value in 2016, January is a good time to buy and capture the recovery its stock may enjoy in 2017.
10 stocks we like better than TripAdvisor When investing geniuses David and Tom Gardner have a stock tip, it can pay to listen. After all, the newsletter they have run for over a decade, Motley Fool Stock Advisor, has tripled the market.*
David and Tom just revealed what they believe are the 10 best stocks for investors to buy right now...and TripAdvisor wasn't one of them! That's right -- they think these 10 stocks are even better buys.
Click here to learn about these picks!
*Stock Advisor returns as of Nov. 7, 2016.
Brian Feroldi owns shares of AMZN, ELLI, PCLN, and TRIP. Brian Stoffel owns shares of AMZN, ELLI, and PCLN. Rich Duprey has no position in any stocks mentioned. The Motley Fool owns shares of and recommends AMZN, ELLI, PCLN, SHOP, and TRIP. Try any of our Foolish newsletter services free for 30 days. We Fools may not all hold the same opinions, but we all believe that considering a diverse range of insights makes us better investors. The Motley Fool has a disclosure policy.