3 Tech Stocks to Buy in February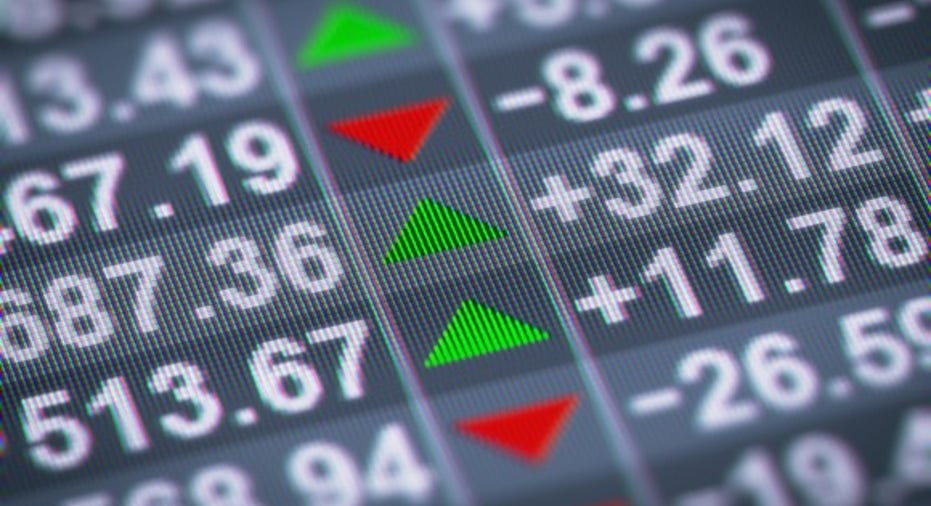 In today's fast-changing world, investors enjoy the opportunity to potentially put their money to work in thousands of promising tech companies. But not all tech stocks are created equal, and narrowing down the very best is easier said than done.
So we asked three top Motley Fool contributors to choose tech stocks they believe investors would be wise to buy this month. Read on to see why they picked NVIDIA (NASDAQ: NVDA), Cirrus Logic (NASDAQ: CRUS), and Netflix (NASDAQ: NFLX).
Image source: Getty Images.
"The era of AI is upon us."
Steve Symington(NVIDIA): The market may not have celebrated NVIDIA's fourth-quarter 2016 report, with shares of the graphics processor specialist initially popping on the results, but ultimately closing down 2.4% on Friday. But similar to its jaw-dropping third-quarter beat in November -- which sent shares soaring nearly 30% in a single day -- NVIDIA's latest performance was nothing short of stellar.
Fourth-quarter revenue increased 55% year over year, to $2.17 billion. And its strength was broad-based, with six of the company's eight reporting segments and platforms achieving double-digit revenue growth. Most notably, NVIDIA's core GPU business saw revenue increase 57% year over year, to $1.85 billion, led by growth across all platforms. Data center sales jumped 205%, to $296 million. Tegra business revenue grew 64%, to $257 million, and automotive revenue jumped 38%, to $128 million. On the bottom line, NVIDIA's net income more than tripled, to $655 million, and NVIDIA's earnings per share rose 183%, to $0.99.
NVIDIA founder and CEO Jen-Hsun Huang highlighted the multiple promising irons his company has in the fire, stating:
To be fair, some investors are understandably leery of buying NVIDIA today considering the stock has more thanquadrupledin value over the past year alone. But I think NVIDIA is only just getting started. For patient, long-term investors willing to watch its story continue to unfold, I'm convinced NVIDIA stock will only keep setting new highs from here.
Cirrus-ly strong potential in this chip stock
Anders Bylund (Cirrus Logic): The smartphone era has been very good to Cirrus Logic. As a leading supplier of high-quality audio controller chips, Cirrus traced 85% of its total revenues back to Apple (NASDAQ: AAPL) in the recently reported third quarter, and Samsung (NASDAQOTH: SSNLF) has started showing up as a named major client in recent Securities and Exchange Commission filings. These premium clients have tripled Cirrus' sales over the last five years while free cash flows increased more than fivefold.
At the same time, share prices have often been left behind. That fivefold cash flow surge has only lifted Cirrus Logic's share prices 160% higher. As a result, the stock is trading at historically low valuation ratios. In fact, Cirrus' share prices look downright affordable next to mature peers in the chip sector -- or next to perennial value play Apple itself.
Yes, Cirrus shares have soared 70% higher over the last 52 weeks. But the surging share prices are fully supported by strong business results and a sudden haircut on the heels of the third-quarter report has limited gains in the last six months to a modest 10%. Hence, February has opened up a generous buying window for Cirrus Logic investors. If you had this stock on a watchlist, waiting to pounce on the next big price drop, this would be a good time to pull the trigger.
Sit back and relax with market-beating gains
Demitri Kalogeropoulos (Netflix): This might seem like an odd time to buy Netflix, given that the stock is up 70% over the last year and growth is about to slow down following the recent spike in subscriber gains. Yet the long-term thesis is as strong as it has ever been.
The streaming video giant managed accelerating membership growth last year despite migrating its U.S. base to higher-priced plans. Not only did the price hike have no effect on new subscriber gains, but it's clear that many people who originally cancelled rather than pay the extra fee are now deciding to return. That tells me Netflix is delivering industry-leading value even at a monthly rate that's pushed profitability up to 40% of revenue in the U.S. market.
CEO Reed Hastings and his team have been pointing to 2017 as the year that the business starts generating substantial earnings following a two-year period of hefty investment in international expansion. Things are playing out just as they predicted: Operating margin should climb to 7% this year, up from 4% in each of the last two years. There's every reason to believe that figure can rise significantly from there as international markets mature.
Netflix stock isn't for investors who hate volatility. Shares tend to swing wildly on any indication that the membership growth pace is changing. But over the long term, the story has been remarkably consistent. Subscriber gains have accelerated each year since 2013, with the international segment expanding to take up an ever-greater share as the company marches toward 100 million global subscribers.
10 stocks we like better than Cirrus LogicWhen investing geniuses David and Tom Gardner have a stock tip, it can pay to listen. After all, the newsletter they have run for over a decade, Motley Fool Stock Advisor, has tripled the market.*
David and Tom just revealed what they believe are the 10 best stocks for investors to buy right now... and Cirrus Logic wasn't one of them! That's right -- they think these 10 stocks are even better buys.
Click here to learn about these picks!
*Stock Advisor returns as of February 6, 2017
Anders Bylund owns shares of Netflix. Demitrios Kalogeropoulos owns shares of Apple and Netflix. Steve Symington owns shares of Apple and Nvidia. The Motley Fool owns shares of and recommends Apple, Netflix, and Nvidia. The Motley Fool has the following options: long January 2018 $90 calls on Apple and short January 2018 $95 calls on Apple. The Motley Fool recommends Cirrus Logic. The Motley Fool has a disclosure policy.