3 Tech Stocks to Buy in December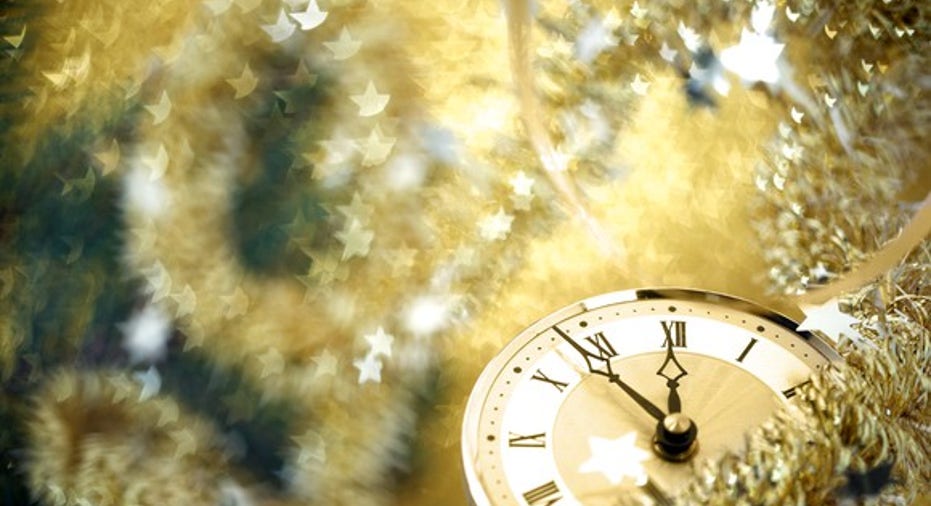 Image source: Getty Images.
With 2016 drawing to a close, the technology sector has been the year's strongest performer, with the SPDR XLK Technology Sector ETF -- which tracks tech stocks -- delivering 11.4% returns while the broader S&P 500 index is up roughly 8% across the stretch. That's even more impressive because tech companies make up the largest component of the index and have been the biggest force behind its gains year-to-date. This doesn't necessarily mean that tech stocks will continue to outperform the market in years to come, but they do fit into a broader trend that suggests owning the right ones can have outsized benefits for your portfolio.
To help investors close out 2016 on a good note that carries into the coming year and beyond, we asked three Motley Fool tech writers to profile a stock that deserves your attention this December. Read on to learn why they selected Electronic Arts (NASDAQ: EA), Qualcomm (NASDAQ: QCOM), and Verizon (NYSE: VZ) as stocks worth buying now.
Qualcomm
Chris Neiger: Qualcomm has been a bit of a disappointment over the past two years for long-term investors. The company's stock is down more than 6% over the past 24 months and even with strong gains this year it still hasn't hit its previous highs of mid-2014.
But Qualcomm is showing signs of life. The company just posted solid fourth-quarter growth, with GAAP revenue increasing 13% year-over-year and net income jumping 51%. The company's core business, licensing, saw revenue grow by 6% from the same time a year ago and its CDMA technologies business rose by 14% year-over-year.
That was all good news and it came on top of the company's growing its earnings per share by 60% year-over-year, mainly due to increases in licensing agreements in China and strong chipset shipments.
But one of the more exciting aspects of Qualcomm right now is the company's pending acquisition ofNXP Semiconductors. NXP has the leading market share position in the automotive semiconductor space and soon that advantage will be Qualcomm's. This will not only bring new automotive semiconductor revenue to the company, but could also help Qualcomm sell more of its cellular connectivity chips to customers as it builds out more automotive relationships.
Qualcomm's solid growth in its core businesses, along with its pending purchase of NXP should help the company continue to gain from the mobile market while expanding further into automotive semiconductors. And that's great news for Qualcomm as the automotive semiconductor market is expected to grow at a compound annual growth rate of 8% through 2020.
The company's stock trades at about 14 times its forward earnings,which is far below the tech industry P/E average of 25 , making Qualcomm an even more tempting proposition right now.
Electronic Arts
Rich Duprey: There's little doubt Electronic Arts is having a good year. Titles such as FIFA and Madden NFL are pushing its sports division higher while its latest combat-oriented ones like the Battlefield franchise are off to a strong start. Equally important has been its mobile segment. Star Wars: Galaxy of Heroes helped advance sales 21% in the third quarter.
Those have helped drive EA's stock 18% higher in 2016, outpacing the advance of tech stocks in general. But as December starts off, don't discount the game maker's ability to rise further because all those gains don't necessarily mean its success has been baked in.
As the leading publisher on Xbox One and PlayStation 4, Wall Street seems to have a higher opinion of Electronic Arts' future than it does itself. Whereas management is guiding current year revenues to $4.77 billion, the consensus view of analysts is that it will actually come in around $4.95 billion. The company also seems to be lowballing its third-quarter estimates.
Yet CEO Andrew Wilson also believes the game publisher is in an excellent position, noting on its conference call with analysts that "we are in an outstanding position for the quarter ahead, with two of the highest-rated games of this console generation in Battlefield 1 and Titanfall 2, global competitive gaming tournaments under way, and our first virtual reality experiences coming soon."
It's that latter realm where EA may see its biggest growth spurt yet. According to a report by SuperData Research, publishers like EA are staring at a potential audience of almost 56 million VR users who will push sales of VR hardware, software, and accessories over $5 billion in 2016. That's a near-tenfold increase from the $550 million spent on such equipment last year, and estimates launch it into the stratosphere by 2018 when some $12.3 billion is expected to be spent.
Game development is where most of the investments in virtual reality are being made, accounting for 60% of the total, and as EA maneuvers across this new landscape it will get more than its fair share of real estate. For the coming holiday season it will have Star Wars Battlefront Rogue One: X-wing VR Mission for PlayStation VR and Need for Speed No Limits on Daydream, which is Google's VR platform.
It's also investing in more mobile content and in streaming, which should leave Electronic Arts covering all the bases and primed to continue its growth journey next year.
Verizon
Keith Noonan: Verizon is facing fierce competition in the wireless carrier space, but the company is diversifying through acquisitions and restructuring to take advantage of momentum in the Internet of Things. I think it stands a strong chance of finding success in these efforts and growing over the long term.
Big improvements in network speed and data capacity are needed to accommodate the machine-to-machine communication boom, and Verizon is leading the push. The company has partnered with Cisco, Intel, and Ericsson for the development of a 5G mobile router that could be a breakthrough technology in the broader connectivity revolution. The company' expects its 5G network to deliver 1 gigabyte per second downloads when it launches -- roughly 200 times faster than standard 4G LTE speeds, and Verizon is also building out its ThingSpace platform-as-a-service for IoT and beefing up ad-delivery and video technologies for connected devices. It's also got the largest connected vehicle fleet underits wing thanks to its purchase of Fleetmatics and Telogis.
Verizon stock has a forward P/E of roughly 14.5, and, with a dividend payout yielding 4.6%, itlooks like an inexpensive stock backed by returned income that willprovide insulation in the event of growing pains or a market downturn. Share performancecould face pressure due todeclining wireless subscriptions, but a pricethat presents a reasonable entry point to long-term ownership, a great dividend, and potential to benefit from the Internet of Things make it a stock to buy this December.
10 stocks we like better than Verizon Communications When investing geniuses David and Tom Gardner have a stock tip, it can pay to listen. After all, the newsletter they have run for over a decade, Motley Fool Stock Advisor, has tripled the market.*
David and Tom just revealed what they believe are the 10 best stocks for investors to buy right now... and Verizon Communications wasn't one of them! That's right -- they think these 10 stocks are even better buys.
Click here to learn about these picks!
*Stock Advisor returns as of November 7, 2016
Chris Neiger has no position in any stocks mentioned. Keith Noonan has no position in any stocks mentioned. Rich Duprey has no position in any stocks mentioned. The Motley Fool owns shares of and recommends NXP Semiconductors and Qualcomm. The Motley Fool recommends Cisco Systems, Electronic Arts, Intel, and Verizon Communications. Try any of our Foolish newsletter services free for 30 days. We Fools may not all hold the same opinions, but we all believe that considering a diverse range of insights makes us better investors. The Motley Fool has a disclosure policy.