3 Tech Stocks That Could Make You Rich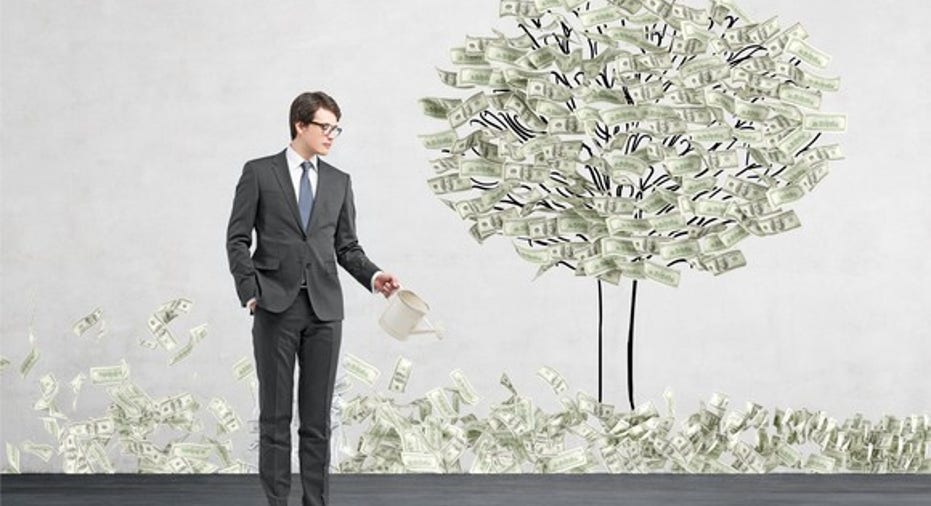 With the market hovering near historic highs, it seems tough to find stocks with much upside potential. However, just because a stock surged over the past year doesn't mean that it will run out of steam next year. Let's take a look at three tech stocks which rallied in 2016 but might make investors even richer in 2017 -- AMD (NASDAQ: AMD), MeetMe (NASDAQ: MEET), and Carbonite (NASDAQ: CARB).
Image source: Getty Images.
AMD
AMD seemed doomed earlier this year as its stock fell below $2. Intel was crushing its CPU business, and NVIDIA (NASDAQ: NVDA) was marginalizing its GPU business. But the chipmaker bounced back on the strength of its EESC (Enterprise, Embedded, and Semi-Custom) business, which produced SoCs for non-PC platforms like gaming consoles, including the PS4 and Xbox One.
Robust sales of those consoles helped AMD post 8% annual sales growth during its second quarter earnings inJuly -- marking its first quarter of positive year-over-year revenue growth in two years. It followed that up with 23% annual growth in the third quarter and a return to non-GAAP profitability.
AMD is now fighting back against NVIDIA with new low-end "VR ready" GPUs, and its upcoming Vega chipset could challenge NVIDIA inthe high-end market. It also plans to take on Intel's x86 dominance with its powerful new Zen CPUs early next year. AMD's success definitely isn't guaranteed in either market, but analysts believe that it could post 7% sales growth anda non-GAAP profit next year. If AMD can exceed those expectations, it could have much more room to run despite rallying over 220% in 2016.
MeetMe
MeetMe's social networking app helps users find new people to chat with. The small cap company, which acquired rival platform Skout earlier this year, hadover 8.5 million monthly active users (MAUs) at the end of last quarter. That seems tiny compared to Match Group's Tinder, which has around 50 million MAUs, but MeetMe has a robust presence among millennials and is rapidly growing.
MeetMe. Image source: Google Play.
The app's mobile MAUs rose 32% year-over-year last quarter, and its mobile revenue soared 39% to $16 million. Total revenues, mainly generated by in-app ads, grew 20% to $17.2 million. Non-GAAP earnings rose 30% to $6.2 million, GAAP earnings surged 316% to $4.4 million, and adjusted EBITDA improved 31%.
Analysts expect MeetMe's revenue and non-GAAP earnings to respectively rise 38% and 17% next year. MeetMe already advanced nearly 40% this year, but it still trades at less than 7 times earnings, compared to the average P/E of 50 for internet information providers. MeetMe's growth might eventually peak, but I believe that its stock could still double or triple from current levels if its growth stays consistent.
Carbonite
Carbonite offers cloud backup services for SMBs (small and medium sized businesses) with fewer than 300 employees. The cloud backup space might seem crowded, but market behemoths like Microsoft and IBM generally focus on large enterprises instead of SMBs.
This enabled Carbonite -- which beefed up byacquiring Seagate's EVault cloud backup service in January -- to carve out a growing niche in the SMB market. Carbonite's revenue grew a whopping 50% annually to$51.9 million last quarter, and non-GAAP net income rose 80% to $3.8 million. The company also generated a slim GAAP net profit of $107,000, compared to a loss of nearly $6 million in the prior year quarter. Its adjusted free cash flow more than tripled to $4.5 million.
Much of Carbonite's growth this year was inflated by the EVault acquisition, but analysts still expect it to post 7% sales growth and 19% earnings growth next year. Carbonite already rallied nearly 90% this year, but it still trades at 27 times forward earnings -- which remains lower than its industry average of 29.
The bottom line
AMD, MeetMe, and Carbonite all crushed the market in 2016, and they could continue to do so next year. However, all three companies face clear headwinds -- AMD's efforts against Intel and NVIDIA could flop, MeetMe could be crushed by Tinder, and Carbonite could be marginalized by its larger rivals. But if they overcome those challenges, these stocks could continue soaring and make investors very happy.
10 stocks we like better than Advanced Micro Devices When investing geniuses David and Tom Gardner have a stock tip, it can pay to listen. After all, the newsletter they have run for over a decade, Motley Fool Stock Advisor, has tripled the market.*
David and Tom just revealed what they believe are the 10 best stocks for investors to buy right now... and Advanced Micro Devices wasn't one of them! That's right -- they think these 10 stocks are even better buys.
Click here to learn about these picks!
*Stock Advisor returns as of Nov. 7, 2016
Leo Sun has no position in any stocks mentioned. The Motley Fool owns shares of and recommends Nvidia. The Motley Fool owns shares of Microsoft. The Motley Fool recommends Intel and Match Group. Try any of our Foolish newsletter services free for 30 days. We Fools may not all hold the same opinions, but we all believe that considering a diverse range of insights makes us better investors. The Motley Fool has a disclosure policy.