3 Tasty Restaurant Stocks to Buy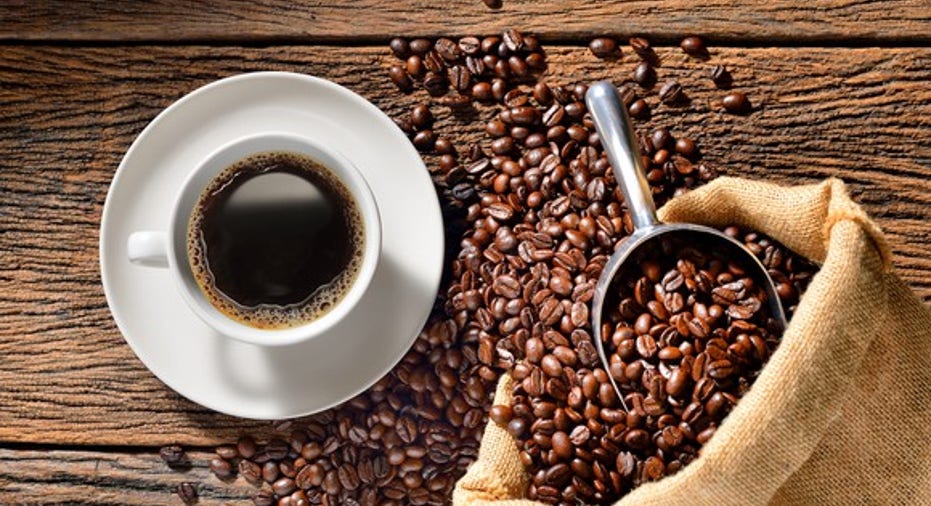 There are a lot of restaurant stocks that investors can buy in their portfolios, but I think that Domino's Pizza, Inc.(NYSE: DPZ), Chipotle Mexican Grill (NYSE: CMG), and Starbucks Corporation (NASDAQ: SBUX) are the cream of the crop. Each of these operators has catalysts that could cause shares to climb, so let's learn more about them.
Delivering on promises
Domino's did it. After going years without ordering its pizza, I've become a regular again. How'd it win my business back? By following through on its promise to improve its product, and by embracing next-generation technology that's made ordering on the go a breeze.
IMAGE SOURCE: GETTY IMAGES.
Apparently, I'm not alone. Domino's reported a 12% increase in same-store sales at U.S. stores in the fourth quarter,and mobile orders accounted for 60% of sales. It was the 23rd consecutive quarter in which same-store sales in the U.S. increased, and rising revenue has put the company back into expansion mode. In 2016,the company added a net1,281 stores, including 1,110 net new stores internationally.
Those new stores look better than ever, too. A refreshed layout makes them more friendly for those who want to dine in, giving them a clear view of the kitchen and pizza prep work. An expanding menu, including more high-margin add-ons, like desserts, is a win, too.
Overall, Domino's reported revenue of $819 million in the fourth quarter, up 10.6% from last year, and earnings per share of $1.48, up 25% year over year. Both those numbers were better than industry watchers' forecasts.
In 2017, management targets global same-store-sales growth of between 3% and 6%, and its plans include a 6% to 8% increase store count. As comparable-store-sales growth climbs, and more stores open, the outlook for the company's financials in 2018 looks pretty healthy.
Back to its beginnings
After struggling through a seemingly endless number of E. coli outbreaks last year, Chipotle finally appears to be back on track, and if its momentum continues throughout 2017, then adding shares to portfolios now while they're still trading significantly off their 2015 peak could be very rewarding.
At the helm of this turnaround story is Chipotle's founder,Steven Ells.Until recently, Ells had been sharing his CEO responsibilities. However, he took back full responsibility for getting Chipotle back to its winning ways in December.
Ells' strategy to regain his customers' confidence includes refocusing management's efforts on its core Chipotle brand and walking back a foray into new restaurant concepts, including ShopHouse Asian Kitchen.
He's undeniably got more work to do, but Chipotle's first-quarter financials suggest his efforts are starting to pay off. In Q1, revenue jumped 28% year over year to $1.07 billion, and earnings per share hit $1.60, or roughly $0.33 better than industry watchers were predicting. Comparable-store sales jumped 17.8% in the past year, as foot traffic picked back up.
Overall, Chipotle's recovery is going to begin and end with execution in its stores. The first-quarter financials suggest Chipotle's on the right track, and withrevenue comparisons getting easier as we get deeper into this year, it would seem like a a good time to be a buyer.
IMAGE SOURCE: GETTY IMAGES.
More than baristas
Starbucks' coffee made the company famous, but it has a lot more than coffee going on in its stores nowadays.The company's made a big push into other high-margin products, such as smoothies, bakery items, and sandwiches.
With a gigantic global footprint of 25,000 stores, and more stores opening daily (one every 15 hours in China), the potential to drive revenue per location higher by offering more products is incredibly appealing, in spite of what's arguably a rather rich valuation, in terms of price to earnings.
Starbucks owes its success in large part to founder Howard Schultz, a customer evangelist who has spearheaded asteady string of comparable-store increases and successful new store openings.
Schultz's steady hand has guided Starbucks through unquestionably fierce competition, and the company's dedication to quality has landed it a reputation as a premier offering in the industry.
Although Starbucks' premium reputation presents some risks when the economy stutters, I believe that recent data showing that wage growth is accelerating in the U.S. will provide a nice tailwind to growth this year.
If I'm right, thena proven track record, a growing global footprint, and more items on its menu, make Starbucks deserving of a spot in portfolios.
10 stocks we like better than StarbucksWhen investing geniuses David and Tom Gardner have a stock tip, it can pay to listen. After all, the newsletter they have run for over a decade, Motley Fool Stock Advisor, has tripled the market.*
David and Tom just revealed what they believe are the 10 best stocks for investors to buy right now... and Starbucks wasn't one of them! That's right -- they think these 10 stocks are even better buys.
Click here to learn about these picks!
*Stock Advisor returns as of April 3, 2017
Todd Campbell owns shares of Domino's Pizza.His clients may have positions in the companies mentioned.The Motley Fool owns shares of and recommends Chipotle Mexican Grill and Starbucks. The Motley Fool has a disclosure policy.