3 Takeaways About Ford Motor Co.'s Strong Quarter in Europe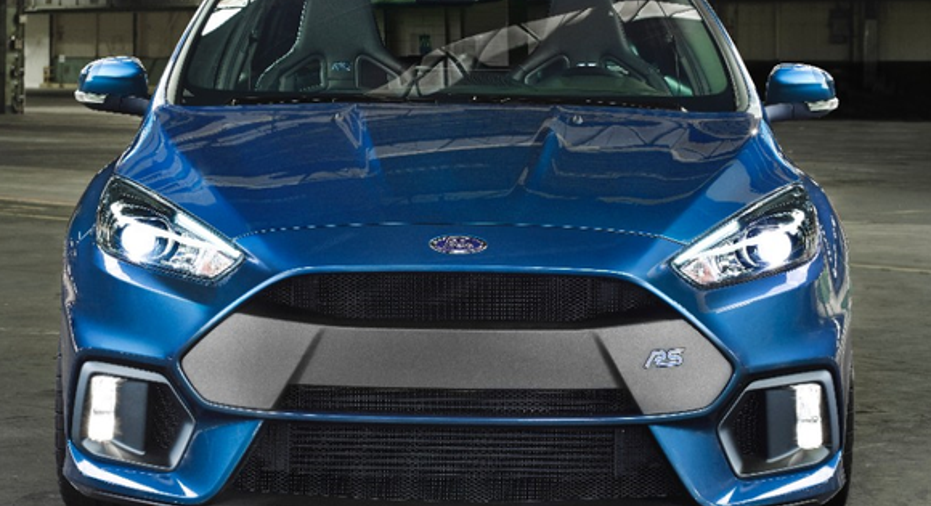 The Ford Focus continues to sell well in Europe. Image source: Ford Motor Co..
It was a pretty solid start to 2016 in Europe for Detroit's second largest automaker, Ford Motor Co., which posted its best first-quarter sales since 2010. Ford sold 401,200 units in its 50 European markets, boosting its market share 30 basis points higher to 8%. With that said, let's dive into my three key takeaways about how the automaker is doing in Europe.
The most important factor Of course, for investors, it's almost always about the money. The good news for Ford shareholders is that there are multiple driving forces behind the automaker's improving profitability in Europe. One of those factors on the front lines (not considering behind the scenes cost-cutting, etc.) is that sales of Ford's premium Titanium trim models were up 8 percentage points, or 800 basis points, in its 20 traditional European markets, which account for the lion's share of its sales on the continent. In other words, the Titanium models accounted for 41% of sales, and that should spell good things for the company's revenue and margins in the region.
Expanding slightly, all of Ford's "high series" models -- a designation that includes Titanium models, the Mondeo Vignale, the ST versions of the Focus and Fiesta, and Focus Red/Black editions -- represented 60% of total passenger car sales during the first quarter, a year-over-year gain of 400 basis points.
SUVs are selling well, but ... SUVs are catching on and selling well globally, and that trend is playing out in Europe too. Ford's SUVs continued to enjoy success, with the EcoSport selling 14,600 units in the first quarter, a 50% jump over the prior year. Meanwhile, the Kuga (Escape) had its best first quarter ever, selling over 30,000 units, a 23% jump over the prior quarter.
Ford will continue to beef up its SUV lineup, launching the new Kuga and Edge models during the second half of this year. Those debuts, in combination with accelerating demand for the EcoSport, have the automaker predicting 2016 will be a record year for its SUV segment in Europe: It expects to breach the 200,000 sales barrier for the first time.
While strengthening SUV sales are excellent news for Ford, it's also worth putting those numbers in perspective, because two vehicles drive more than 40% of the automaker's sales in Europe, and neither is an SUV.
Chart by author. Information source: Ford Motor Company's Europe sales press release.
An overlooked segment Ford was Europe's top-selling commercial vehicle brand in March, as well as for the first quarter, which was the company's best first quarter for CV sales in its main 20 European markets since 1993. Ford's CV sales jumped an impressive 17.3% in March to 40,000 units, and 14.4% to 80,900 units for the quarter. The gains were driven by the Transit and Ranger pickup; the latter of those two posted a 24% gain in sales during the quarter, which was its best first quarter since the truck line launched in Europe in 1998. The CV lineup achieved a 15.6% market share in March, and a 13.7% market share during the quarter.
What's next? It was certainly a solid quarter in Europe on the sales front, but investors will want to watch to see if profitability in the region improves with it, as Ford continues to focus on cutting costs and improving operations.
Image source: Ford Motor Company's fourth-quarter earnings presentation.
Hopefully, this solid quarter for European sales will translate into solid earnings when Ford reports later this month, building on the improvements in the fourth quarter reflected in the graphic above. Beyond that, investors should watch to see how consumers respond to the launch of three new upscale Vignale models this year -- the S-MAX, Edge and Kuga -- which Ford hopes will help boost margins, given that it won't be bringing its luxury Lincoln lineup to Europe.
The article 3 Takeaways About Ford Motor Co.'s Strong Quarter in Europe originally appeared on Fool.com.
Daniel Miller owns shares of Ford. The Motley Fool owns shares of and recommends Ford. Try any of our Foolish newsletter services free for 30 days. We Fools may not all hold the same opinions, but we all believe that considering a diverse range of insights makes us better investors. The Motley Fool has a disclosure policy.
Copyright 1995 - 2016 The Motley Fool, LLC. All rights reserved. The Motley Fool has a disclosure policy.