3 Surprising Numbers from Apache Corporations Q1 Results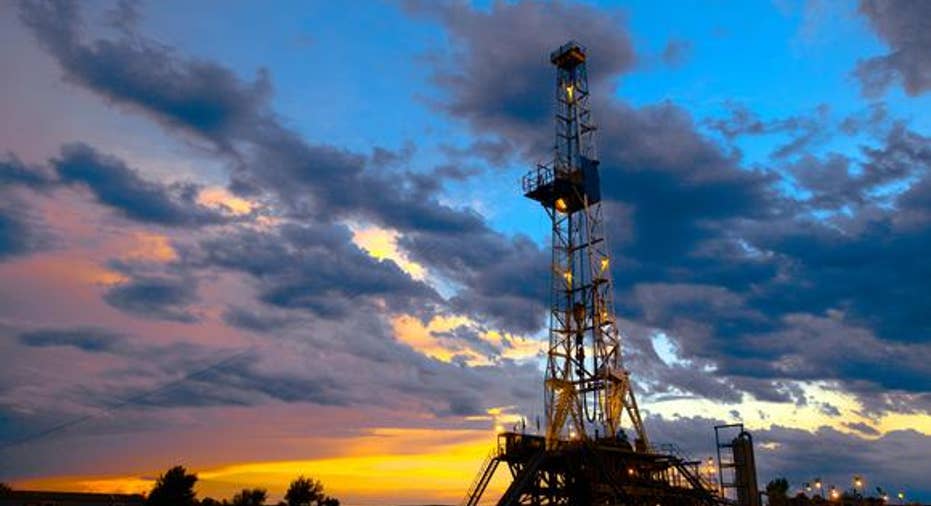 Image Source: Apache Corporation.
Apache is off to a solid start in 2016, with the company blowing past analyst estimates, thanks to strong production. Those expectation-beating results were largely due to some surprisingly strong numbers that the company delivered during the quarter. Here's a closer look at the three numbers that really stood out.
1. Production was strongProduction from Apache's North American onshore segment was 298,0000 barrels of oil equivalent per day, or BOE/d, which was well above its guidance of 290,000 to 295,000 BOE/d. Driving this strong production was the company's Permian Basin operations, which not only had solid performance from its base production, but delivered very good results from maintenance projects and new drilling. In fact, the company drilled its best well in the basin to date during the quarter, with its Seagull 103-HR well delivering an impressive 30-day production rate of 2,800 BOE/d.
Apache wasn't the only company to see stronger-than-expected production from the Permian during the quarter. That basin also boosted the performance of Pioneer Natural Resources , which produced 222,000 BOE/d during the quarter, significantly above its 211,000 to 216,000 BOE/d guidance range. Like Apache, Pioneer Natural Resources is delivering better well results, and seeing productivity improvements of 10% to 35% on its wells compared to expectations.
2. Spending was lowWhat's even more surprising about Apache's production was the fact it achieved its guidance-beating production while spending less money. In fact, the company only invested $466 million of capital during the quarter, which was well below its capex guidance of $500 million to $550 million. It was able to do more with less as a result of the substantial cost savings it has captured, with the company's well costs now 45% below its 2014 average. That's enabling the company to deliver a lot more production for a lot less money.
3. Guidance was raisedBecause of the combination of strong first-quarter production and its capital efficiency, Apache is raising its full-year guidance for production. The company now expects its production in North America to be 5,000 BOE/d higher than guidance, and average 268,000 to 278,000 BOE/d for the full year. That's without adding any additional capital to its 2016 capex plan. However, CEO John Christmann noted that:
In other words, the company could boost its capex spending level, and therefore further increase its productionguidance once it feels more confident in oil prices.
Pioneer Natural Resources has similar expectations for 2016. Due to its own expectation-beating production, it, too, boosted its full-year production outlook, and it now expects production to grow by 12% instead of 10%. However, while it, too, is maintaining its current capex budget, its CEO recently said that the company could add another five-to-10 drilling rigs if crude rebounds above $50 a barrel.
Investor takeawayApache delivered a surprisingly strong first quarter thanks to improving well results and lower costs. That's giving the company the confidence to boost its production outlook, though it's not yet ready to add more capital to its capex budget. However, if conditions continue to stabilize, the company has the capacity to act to take advantage of higher oil prices.
The article 3 Surprising Numbers from Apache Corporations Q1 Results originally appeared on Fool.com.
Matt DiLallo has no position in any stocks mentioned. The Motley Fool has no position in any of the stocks mentioned. Try any of our Foolish newsletter services free for 30 days. We Fools may not all hold the same opinions, but we all believe that considering a diverse range of insights makes us better investors. The Motley Fool has a disclosure policy.
Copyright 1995 - 2016 The Motley Fool, LLC. All rights reserved. The Motley Fool has a disclosure policy.