3 Stocks With NVIDIA-Like Return Potential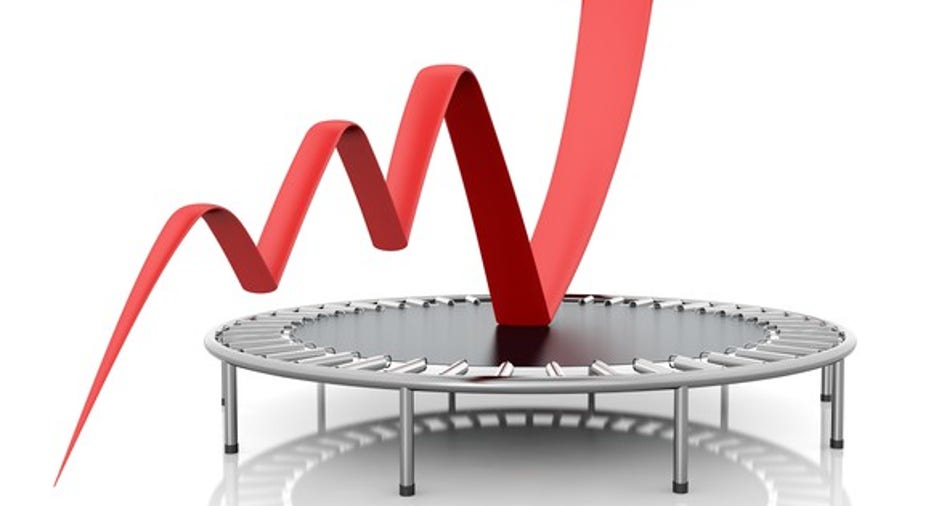 Thanks to strong sales of a brand-new chip platform known as Pascal, shares of graphics processor veteranNVIDIA(NASDAQ: NVDA) have more than tripled over the past 52 weeks. That impressive growth spurt surely must run out of rocket fuel someday soon, so we asked three of our top Motley Fool contributors what they see as the next NVIDIA-class growth stock.
Read on to learn why they recommendedUbiquiti Networks(NASDAQ: UBNT),Alarm.com(NASDAQ: ALRM), andNeoPhotonics(NYSE: NPTN).
Image source: Getty Images.
A connected home platform company
Tim Green (Alarm.com): We're still in the very early innings of smart home technology. It seems like only a matter of time before a typical home is full of internet-connected sensors and appliances. Alarm.com is one company working to create this future, offering a cloud-based platform for the connected home and business. Security is the main focus, but anything from window sensors and smoke alarms to thermostats and smart light bulbs can be connected to Alarm.com's platform.
Alarm.com partners with thousands of authorized service providers that install security systems along with the company's service. The company's software powers the security systems in millions of homes, and its strategy of partnering with service providers allows it to focus intensely on making its product better, instead of plowing resources into installing systems and supporting customers.
Revenue is growing at a brisk pace, up 26% year over year during the first quarter. The company expects to produce around $325 million of revenue in 2017, including up to $93 million of hardware revenue. Alarm.com isn't a cheap stock, with a market capitalization around $1.5 billion and minimal profits. But growth could accelerate as the number of consumers adopting smart home technology increases, and the underlying profitability has plenty of room to expand as the company becomes larger.
Whether Alarm.com provides investors with NVIDIA-like returns remains to be seen, but it certainly has the potential.
Can NeoPhotonics pull off a three-legged rebound?
Anders Bylund (NeoPhotonics): It would take a spring-loaded turnaround story to live up to NVIDIA's recent performance. That means taking on some serious risk in hope of a quick reward.
With that warning in mind, I've got my eyes on optoelectronic components maker NeoPhotonics.
As of this writing, the stock trades 55% below its 52-week high. The optical industry as a whole has largely traded sideways or down in 2017because of stalled orders from Chinese clients and the American telecom industry. On top of that, NeoPhotonics had company-specific production issues in one of its manufacturing facilities over the past three quarters.
So the stage is set for NeoPhotonics to either suffer a total collapse or pull off a roaring comeback.
The reasons to believe in a strong bounce are many. Telecom orders are sure to climb higher in the back half of 2017, followed by several years of solid demand. The industry is preparing for the next upgrade of wireless signal technologies, and the 5G standards will require lots of high-speed connections between cell towers and internet backbone feeds. The best tool for the job? Advanced fiber-optics. That's good news for NeoPhotonics.
The same logic applies to the Chinese order slowdown. This company serves an important market with lasting value. Short-term demand waxes and wanes along with the cyclical nature of the telecommunications and manufacturing industries.
Finally, NeoPhotonics has resolved its manufacturing problems and should be ready to serve the upcoming wave of high demand.
Based on these signs of a pending rebound, Wall Street's highest one-year target price of NeoPhotonics shares sits at $20 today. Reaching that lofty target would amount to a 130% jump from current prices -- not too far behind what NVIDIA has achieved over the past year.
I wouldn't bet the farm on that specific price goal, but NeoPhotonics certainly looks poised for a quick and strong surge in the second half of 2017.
Don't regret missing this pullback
Steve Symington (Ubiquiti Networks):Shares of modestly sized wireless networking products specialist Ubiquiti Networks pulled back after the company released first-quarter 2017 results earlier this month, but that doesn't mean those results were bad. To the contrary, Ubiquiti's revenue climbed more than 30% year over year to $218.4 million, driven by strong sales of both its UniFi enterprise-centric products, and its newer AmpliFi consumer networking products. Meanwhile, adjusted earnings per share increased nearly 24% to $0.78. Both the top and bottom lines arrived near the high ends of Ubiquiti's financial guidance ranges.
In addition, Ubiquiti told investors to expect revenue in the current quarter to be in the range of $215 million to $225 million -- once again ahead of investors' expectations, and up from $185.7 million in the same year-ago period.But the market was less impressed with Ubiquiti's guidance for current-quarter earnings per share of $0.70 to $0.75, the high end of which fell a penny per share short of analysts' consensus models.
However, Ubiquiti management explained during the subsequent conference call that R&D costs during the current quarter will be higher than usual as a percent of total revenue (9% to 10%, compared to 7.6% last quarter), primarily as a result of non-recurring engineering milestone payments and new R&D staffing. Make no mistake: Investors shouldnotbe frowning upon higher R&D spending as Ubiquiti Networks focuses on sustaining its top-line growth and taking market share in these early stages of its long-term story.
To that end, Ubiquiti is also poised to roll out its AmpliFi consumer products in several new consumer retail channels this quarter -- in addition to its own site and a recently formed partnership with Amazon.com -- including Best Buy, GameStop, and Sam's Club. Assuming those rollouts go as planned, and with Ubiquiti Networks stock trading 24% below its 52-week high set in February, I think investors who buy now and watch that growth story play out could enjoy jaw-dropping gains from here. n
10 stocks we like better than Ubiquiti NetworksWhen investing geniuses David and Tom Gardner have a stock tip, it can pay to listen. After all, the newsletter they have run for over a decade, Motley Fool Stock Advisor, has tripled the market.*
David and Tom just revealed what they believe are the 10 best stocks for investors to buy right now... and Ubiquiti Networks wasn't one of them! That's right -- they think these 10 stocks are even better buys.
Click here to learn about these picks!
*Stock Advisor returns as of May 1, 2017
Anders Bylund owns shares of Amazon. Steve Symington owns shares of Nvidia. Timothy Green owns shares of Best Buy. The Motley Fool owns shares of and recommends Amazon, Nvidia, and Ubiquiti Networks. The Motley Fool owns shares of GameStop and has the following options: short July 2017 $24 calls on GameStop. The Motley Fool recommends Alarm.com Holdings. The Motley Fool has a disclosure policy.