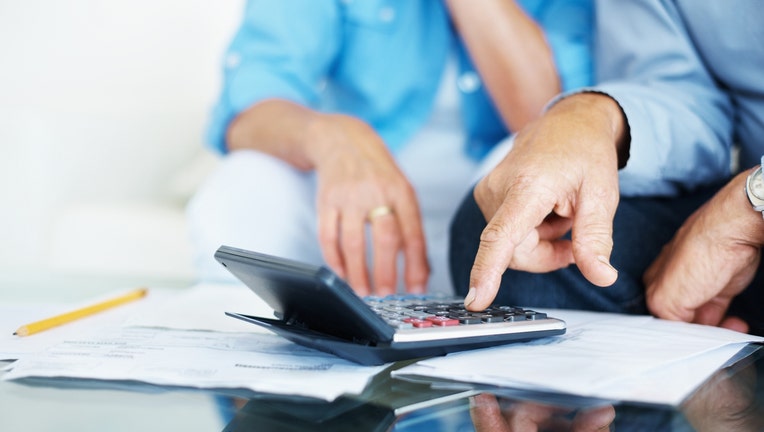 Bond yields just aren't what they used to be. Since peaking in the early 1980s at over 13%, yields on 30-year bonds issued by the federal government have been on a downward slide ever since.
This has helped the government fund its record deficits but hasn't done much for savers and retirees who count on yields from bonds and stocks to generate the income necessary for a comfortable retirement. Fortunately for retirees, there are a number of corporations more than willing to pick up the slack with their dividends -- some of which sport yields far above those of good old 30-year Treasury bills.
Here's why Anheuser-Busch InBev (NYSE:BUD), AT&T (NYSE:T), and American Electric Power (NYSE:AEP) are three stocks with bond-beating dividend yields that investors should consider today.
Brewing dividends
AB InBev is the world's largest beer brewer, producing over 25% of global beer volume. If that didn't sell you on the company's strength, here are three stats that will:
It has 200 beverage brands, including Budweiser, Bud Light, Stella Artois, Beck's, Corona, and Hoegaarden.
It's dominant in United States, Mexico, and Brazil -- three of the five biggest beer markets globally.
It's also the third largest brewer in China, and No. 1 in the Middle Kingdom's premium beer industry.
Since its acquisition of SAB Miller, which brought with it annual cost savings of $2.8 billion, AB InBev has continued to expand its reach and profits. Second-quarter 2017 results were solid, with organic revenue growth coming in at 5% and EBITDA rising to $5.4 billion. The company currently yields 3.27% for its investors, above the yield on government bonds and definitely worth a toast from retirees.
Broadcasting dividends to shareholders
AT&T is synonymous with communications, and for good reason, since it's the country's largest telecommunications company. Its stock should also interest dividend investors, with a current yield of 5% -- light-years ahead of the U.S. 30-year Treasury bill's 2.86%.
True, AT&T has been under fire in recent years, particularly from the likes of T-Mobile (NASDAQ:TMUS), which has had both AT&T and cellular peer Verizon (NYSE:VZ) in its sights. This, coupled with the trend toward cord-cutting, might make some nervous -- but AT&T continues to perform well amid these attacks. In fact, results in its second quarter were more than respectable: Net income came in at $3.9 billion, or $0.64 per share -- 14.8% higher than Q2 2016. That was more than enough to cover its $0.49-per-share dividend.
AT&T is in the midst of yet another transformation, seeking to become a more content-focused conglomerate with its pending acquisition of Time Warner (NYSE:TWX). This merger should further solidify its ability to produce profits and reward shareholders with dividends for years to come.
Generating electricity (and dividend checks)
American Electric Power is an old-fashioned utility, but for investors looking for yields that beat T-bills, it is downright electrifying. Headquartered in Columbus, Ohio, AEP serves over 5 million electricity customers through 10 subsidiary utilities. It's a major provider of power to residents of the Midwest, from Oklahoma to West Virginia to Indiana.
AEP's stock currently yields 3.3%, which should get investors' attention. It's also making the moves necessary to guarantee its dividends for decades into the future by investing in renewable-energy sources. It currently produces approximately 33,000 megawatts of generating capacity, including 4,200 megawatts of renewable energy -- a figure that will only grow. This summer AEP announced a $4.5 billion investment in a 2,000-megawatt solar farm that will serve its customers in Arkansas, Louisiana, Oklahoma, and Texas. When complete, it will be the largest single-site wind project in the United States.
With a dividend that trumps T-bills and management making the moves to guarantee sustainable electricity generation for decades, AEP is worth a look for all dividend-minded investors.
10 stocks we like better than AT&T When investing geniuses David and Tom Gardner have a stock tip, it can pay to listen. After all, the newsletter they have run for over a decade, Motley Fool Stock Advisor, has tripled the market.*
David and Tom just revealed what they believe are the 10 best stocks for investors to buy right now... and AT&T wasn't one of them! That's right -- they think these 10 stocks are even better buys.
Click here to learn about these picks!
*Stock Advisor returns as of September 5, 2017
Sean O'Reilly has no position in any of the stocks mentioned. The Motley Fool owns shares of and recommends Anheuser-Busch InBev NV. The Motley Fool recommends T-Mobile US. The Motley Fool has a disclosure policy.