3 Stocks We Refuse to Sell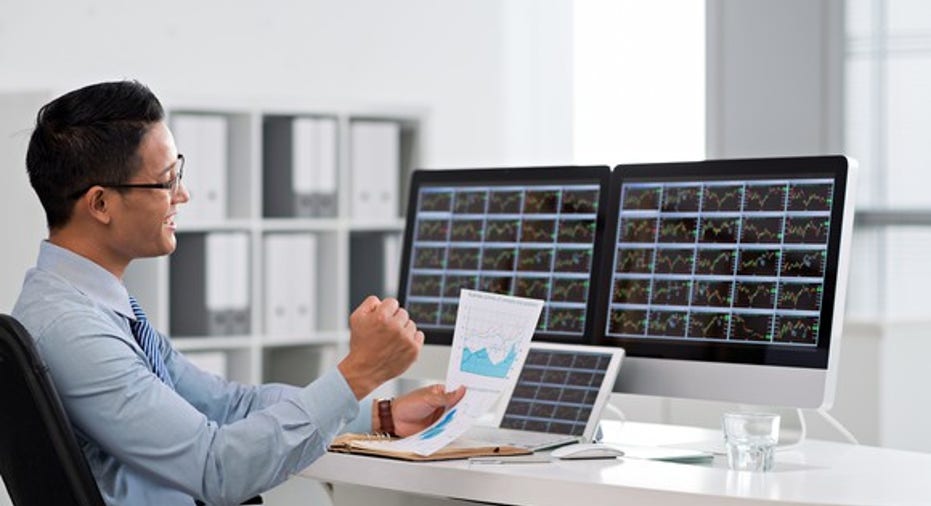 We think our refusal to part with these stocks could pay off in the long run. Image source: Getty Images.
Brexit fears caused an already unsettled market to panic. That recent turmoil is only increasing some company-specific concerns that have investors bailing on several big name stocks. However, despite all this uncertainty and trouble, there are three stocks in particular that our contributors just will not sell. Here is why they believe holding these stocks will pay off down the road.
:IBM stock is delivering lackluster performance for investors. Total return, meaning price fluctuations plus dividend payments, amount to a minuscule 5.3% in the last five years. By comparison, the S&P 500 index produced a much more succulent gain of 82% in the same period. Nevertheless, the past is only prologue future, and I'm not planning to sell my IBM shares anytime soon.
The company is reducing its presence in underperforming business segments, and sales are moving in the wrong direction: Total revenue in constant currency terms declined by 2% during the first quarter of 2016. On the other hand, IBM is investing for growth in a group of businesses it has identified as strategic imperatives, and things look much better in these segments.
Constant currency sales from strategic imperatives grew 17% last quarter, accounting for 37% of total revenue on an annual basis. The cloud business looks particularly strong, with constant currency sales growing 36%. As long as IBM keeps driving strong performance from these promising areas, chances are that overall sales will improve in the years ahead.
Importantly, the company has an impressive track record of dividend payments over the long term. IBM has paid uninterrupted dividends since 1916, and it has increased its dividends over the last 21 years in a row, including an 8% dividend hike announced in April. At current prices, IBM stock is paying a generous dividend yield of 3.7%.
Matt DiLallo: When I bought shares of National Oilwell Varco late last year, I thought the oil market was getting close to the end of its downturn. Unfortunately, the price of oil went from bad to worse, taking National Oilwell Varco's stock with it. However, despite my unfortunate timing, I am not even thinking about unloading my shares of the oil-field equipment maker.
The reason I refuse to part with this stock is that the oil market appears to have finally bottomed this quarter. Oil production across the globe is clearly in decline, while demand growth remains healthy. These improving fundamentals are projected to ease the oil supply glut by the end of this year, setting the stage much higher for oil-field activities next year.
That recovering oil market should drive a quick rebound in sales for National Oilwell Varco. Not only do its customers need to restock their equipment inventories, but the company has taken advantage of the downturn to put it in a better position for the eventual upturn. These moves have included investments in new technologies and products as well as strategic acquisitions such as its recent purchase of a completion tools business.
As National Oilwell Varco CEO Clay Williams put it last quarter, "better days lie ahead." This reason is why I believe it makes no sense to sell.
Dan Caplinger: I've been bullish on Priceline Group for quite a while, because its international success in building a business model that can scale across the globe shows a strategic vision that its competitors have struggled to match. Even though Priceline stock has taken a beating in the aftermath of the Brexit vote, I refuse to cave in to the perceived macroeconomic pressure to sell. Instead, I think the sell-off will be an opportune time to invest in the online travel giant.
From the perspective of having just seen the U.K. vote to leave the European Union, it's easy to understand why investors would panic into thinking that travel to the continent could be in danger. But the panic shows how short people's memories are. Less than a decade ago, the financial crisis convinced many investors that the world would fundamentally change, and it caused Priceline to lose more than half its value on the assumption that travel would come to a standstill.
Yet it only took the stock until the summer of 2009 to reach new highs, and it quickly became clear that travelers still wanted to get on planes and stay in hotel rooms around the world. Similarly, Priceline has an opportunity to capitalize on the weakness of other players in the travel market and emerge from the Brexit crisis stronger than ever. I think that's what's going to happen, and that's why I refuse to sell Priceline despite its big pullback.
The article 3 Stocks We Refuse to Sell originally appeared on Fool.com.
Andrs Cardenal owns shares of IBM and Priceline Group. Dan Caplinger owns shares of Priceline Group. Matt DiLallo owns shares of National Oilwell Varco. The Motley Fool owns shares of and recommends National Oilwell Varco and Priceline Group. Try any of our Foolish newsletter services free for 30 days. We Fools may not all hold the same opinions, but we all believe that considering a diverse range of insights makes us better investors. The Motley Fool has a disclosure policy.
Copyright 1995 - 2016 The Motley Fool, LLC. All rights reserved. The Motley Fool has a disclosure policy.