3 Stocks We Can't Wait to Buy on Sale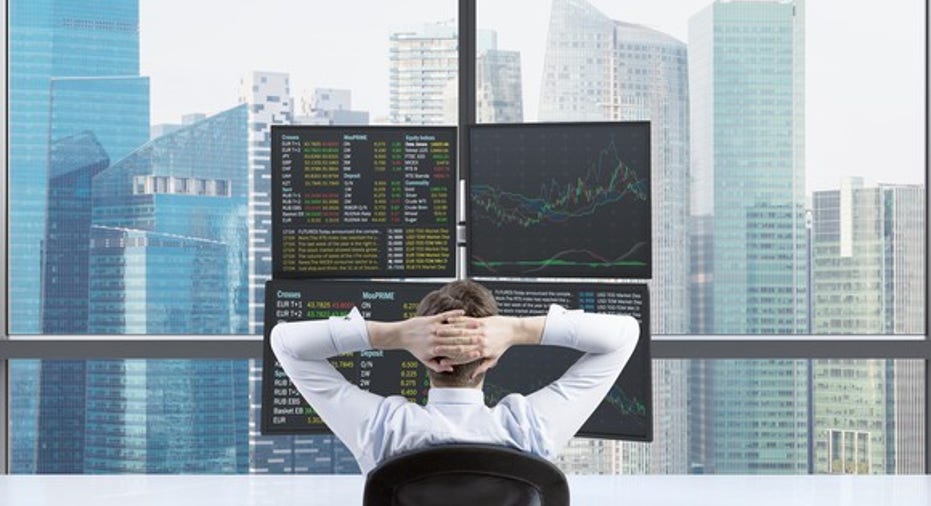 Warren Buffett famously quipped that investors should be "fearful when others are greedy and greedy when others are fearful." Well, given the market's rapid rise since the election, we're a bit apprehensive.
However, instead of running away from the market, we're putting together a list of stocks we'd love to buy should they go on sale. Topping that list areAmerican Tower(NYSE: AMT),First Solar (NASDAQ: FSLR), andTPG Specialty Lending(NYSE: TSLX). Here's why we'd love for them to go on sale.
We're just going to wait for these stocks to come to down to our price. Image source: Getty Images.
Getting ready to flip the switch
Sean Williams (First Solar): The argument could be made that U.S. solar giant First Solaris already on sale, with its share price having fallen by around 60% in a little over a year. However, with the company expected to struggle through a rough 2017 that could see it turn only a nominal profit, and President Trump's energy policies leaning heavily toward favoring fossil fuels over alternative energy, First Solar could be in for a tough year that pushes its stock into even cheaper territory.
Nonetheless, if First Solar winds up getting cheaper than some pundits have already opined, I'd be delighted to welcome it into my portfolio for the long haul.
One of the clear allures of First Solar is its pristine balance sheet. Practically all of First Solar's competitors are operating with net debt hanging over their heads, constraining their ability to make deals and reinvest in their businesses. On the other hand, First Solar is expected to end 2017 with between $1.4 billion and $1.6 billion in net cash after generating an estimated $250 million to $350 million in operating cash flow.Even if the company meets the low end of this guidance, half of its valuation would be based on its cash. That's exceedingly inexpensive for a technology that's getting cheaper and growing more efficient.
Speaking of efficiency, First Solar is in the process of restructuring its business to focus on its Series 6 upgrades, which are expected to significantly lower costs, boost efficiency, and increase its operating margins. By 2019, First Solar believes it can crank out 3 GW of production, and there's a likelihood that production could be expanded if operating margins come in better than anticipated.In other words, First Solar could easily be generating more than $3 in earnings per share by 2020, if not sooner, and yet half the company's valuation is made up of its net cash position, which is probably going to grow each year.
While Trump's energy policies haven't been solar-friendly, First Solar has a business model and the cash to outlast the current administration and thrive as an alternative form of electricity generation. If First Solar stock goes on sale in the months to come, I will be a buyer.
Image source: Getty Images.
A high-yielding stock to buy if the market tanks
Jordan Wathen(TPG Specialty Lending): TPG Specialty Lendinghas proven to be an excellent lender to mostly smaller, private companies in the United States. Shares trade at about 1.25 times book value, giving it the fourth-highest valuation in an industry of about 50 companies.
The business development company (BDC) doesn't have many of the shackles that weigh on its peers. It has an intelligent shareholder base, who hold it to a high standard. It taps into its own unique deal flow, rather than buying paper that other entities originate. And it has proven effective in sinking its claws into borrowers' collateral when things go wrong, a testament to its ability to minimize downside risks for shareholders.
The only issue with it is the price; I simply don't want to pay up for yield when everyone else is doing it. TPG Specialty Lending and the BDC industry as a whole are riding on the back of the rate tradeas the market looks for new ways to make money should interest rates keep going up. No thanks, for now.
Just not enough income, yet
Matt DiLallo (American Tower): Global cell tower real estate investment trust American Towerhas been a dividend growth lover's dream stock. Since 2012, the company has delivered 25% annual dividend-per-share growth thanks to its expanding global tower business. However, despite all that growth, the stock's current yield is just 2.1%, which is a rather paltry payout for a real estate investment trust (REIT). That's why I'd like to see the stock come down a bit before I add to my position.
One reason the yield is lower than most other REITs is that American Tower retains a significant portion of its cash flow to finance tower acquisitions. Last year, for example, the company generated $2 billion of free cash flow. However, it only distributed $924 million that of money back to investors. While that was 20% more that it returned the prior year, its payout ratio remained below 50%, well below average in the REIT community. That said, because its payout ratio is less than 50%, American Towers can grow its dividend at a healthy clip.
According to its current guidance, the company expects to boost the dividend by at least 20% this year, which is nearly twice as fast as it anticipates earnings to grow. That growth is noteworthy because it implies that investors buying today can lock in a forward yield of approximately 2.5 %.
While that's better, it would take more than that to entice me to add to my holdings since there are several other compelling income options worth buying today. Personally, I'm holding out for a 20% markdown before I'd bulk up. That would bring the stock price down to the point where when combined with the 20% dividend growth, the forward yield would be closer to 3%, which is much more appealing to me.
10 stocks we like better than First SolarWhen investing geniuses David and Tom Gardner have a stock tip, it can pay to listen. After all, the newsletter they have run for over a decade, Motley Fool Stock Advisor, has tripled the market.*
David and Tom just revealed what they believe are the 10 best stocks for investors to buy right now... and First Solar wasn't one of them! That's right -- they think these 10 stocks are even better buys.
Click here to learn about these picks!
*Stock Advisor returns as of April 3, 2017
Jordan Wathen has no position in any stocks mentioned. Matt DiLallo owns shares of American Tower and has the following options: long January 2018 $80 calls on American Tower and short October 2017 $120 calls on American Tower. Sean Williams has no position in any stocks mentioned. The Motley Fool owns shares of and recommends American Tower. The Motley Fool has the following options: short October 2017 $115 calls on American Tower and long January 2019 $80 calls on American Tower. The Motley Fool has a disclosure policy.