3 Stocks to Watch in March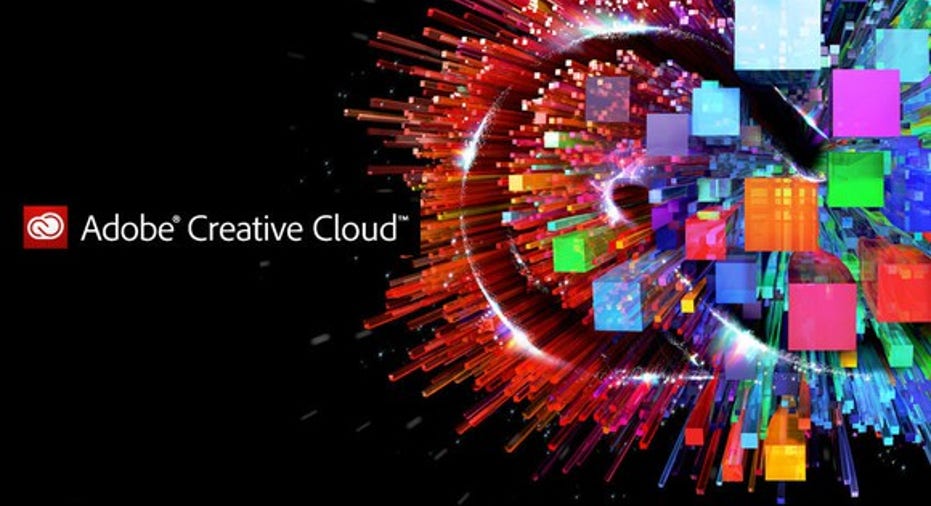 Database giant Oracle (NYSE: ORCL), creative software provider Adobe Systems (NASDAQ: ADBE), and memory chip manufacturer Micron Technology (NASDAQ: MU) are all set to report earnings throughout the month of March. Here's what investors need to know about these three companies.
Oracle
Database giant Oracle is scheduled to report its fiscal third-quarter results after market close on March 15. While on-premises software and hardware sales have been declining in recent quarters, cloud revenue has soared, helping to offset that weakness. During the second quarter, total cloud revenue jumped 62% year over year to $1.05 billion, leading to flat overall revenue despite a 4% decline in on-premises software revenue and a 10% decline in hardware revenue.
Image source: Oracle.
Analysts are expecting sluggish 2.6% revenue growth for the third quarter, along with a slight decline in per-share earnings. The shift to the cloud is putting pressure on Oracle's bottom line, but the company needs to ensure that cloud computing giants like Amazon don't eat away at its software business. Oracle's cloud infrastructure offering allows its existing on-premises customers to move to the cloud without turning to a competitor, which the company is hoping will prevent defections away from Oracle software.
Oracle hasn't been as aggressive in shifting its business to the cloud as other tech giants like Microsoft and IBM. Switching costs have helped keep its database market share healthy, but that won't be enough in the long run. Oracle's cloud infrastructure business is growing at an anemic pace, with just 6% year-over-year growth in the second quarter. If Oracle can't get its existing customers on board with its cloud offerings, defections will eventually cause serious problems for the company.
Adobe Systems
Software company Adobe has managed to successfully shift its business to subscriptions over the past few years. After an initial period where revenue and profit slumped due to the transition, the company is now producing impressive growth. Revenue surged 23% year over year during the fourth quarter, driven by a growing Creative Cloud subscriber base and 32% growth in the Marketing Cloud business.
Image source: Adobe.
Analysts are expecting Adobe to grow revenue by 19% year over year during the first quarter, results for which the company will announce after the market close on March 16. Non-GAAP EPS is expected to surge 32% as costs increase far slower than revenue. The company expects to generate $7.09 billion of revenue in fiscal 2017 along with non-GAAP EPS of $3.75, both all-time records.
Trading at 8.5 times forward sales, 32 times forward non-GAAP EPS, and 42 times forward GAAP EPS, Adobe must continue to produce impressive growth to keep investors happy. The shift to subscriptions has been a boon for the company so far, lowering the cost of entry into its software ecosystem and creating a reliable source of recurring revenue. But how long Adobe can keep it up is an open question.
Micron Technology
After slumping prices led to revenue declines and losses throughout much of 2016, memory chip manufacturer Micron is now enjoying a period of robust pricing. Revenue soared 19% year over year during the first quarter, and the company's bottom line returned to the black. Micron will report its fiscal second-quarter results after the market close on March 23.
Image source: Micron.
The company recently updated its already solid guidance. Micron now expects to produce revenue of $4.65 billion, at the high end of its previous guidance range of $4.35 billion to $4.70 billion. Non-GAAP EPS is expected to come in at $0.86, well above the previous guidance range of $0.58 to $0.68. The company pointed to cost improvements, higher pricing, and favorable mix shifts as reasons for the guidance boost.
Micron's guidance for the third quarter will give investors insight into the staying power of these price increases. The DRAM and NAND memory chips that go into PCs and mobile devices are commodities, with prices dictated by supply and demand. Micron sees continued market momentum continuing into the third quarter, but beyond that is anyone's guess.
10 stocks we like better than OracleWhen investing geniuses David and Tom Gardner have a stock tip, it can pay to listen. After all, the newsletter they have run for over a decade, Motley Fool Stock Advisor, has tripled the market.*
David and Tom just revealed what they believe are the 10 best stocks for investors to buy right now... and Oracle wasn't one of them! That's right -- they think these 10 stocks are even better buys.
Click here to learn about these picks!
*Stock Advisor returns as of February 6, 2017
Teresa Kersten is an employee of LinkedIn and is a member of The Motley Fool's board of directors. LinkedIn is owned by Microsoft. Timothy Green owns shares of IBM. The Motley Fool owns shares of Oracle. The Motley Fool recommends Adobe Systems. The Motley Fool has a disclosure policy.