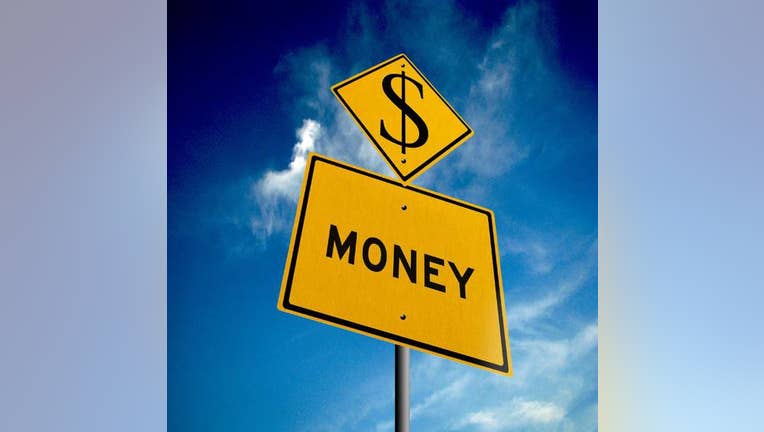 Source: Flickr.
Consider this. The S&P 500 notched an annualized return of 9.4% over a 20-year holding period. In other words, $1 invested on Jan. 1, 1995, would have grown to $6.65 by Dec. 31, 2015. If you look at just the past 10 years, the S&P's annualized return, including dividends, is still slightly over 7%. Try getting that kind of long-term performance from any investment other than equities.
Of course, a buy-and-holdstrategy requires youto do exactly that -- buy and hold, during downturns as well as upturns. And that's whereit goesbadlywrong for some investors.While being abuy-and-hold investor feels easy in astrong market,people change their tune when losses set in. Of course, that's the nature oflong-term investing.Sometimes you're surprised on the upside, and sometimes you're surprised on the downside. You take the good with the bad.
No strategy is perfect,but you can increase your gain and slash your risk furtherby picking the right stocks. So long as you don't participate in panic selling during market downturns,your portfolio willonlyemergestronger.
And what better way to set yourself up for long-term gains than with healthcare stocks? The industry has been beaten down considerably recently, and yet the sector is filled with companies making life-saving drugs and therapies that an aging population will only demand more of.
With that in mind, here are three healthcare stocks Motley Fool contributors believe look like great choices for buy-and-hold investors.
Todd Campbell: Anything can derail even the best companies, but long-term-minded investors may want to pick up shares in Gilead Sciences .
Gilead Sciences is the leader in HIV and hepatitis C treatment, and its medicines have revolutionized patient outcomes. HIV patients now live longer, healthier lives, and for the first time, hepatitis C patients have access to drugs offering a functional cure.
As a result, Gilead Sciences' sales eclipsed $32 billion last year -- a tripling of its results in the past three years -- and while it's anyone's guess what the company will do for an encore, I think this company's track record is good enough to warrant having long-term investors give management the benefit of any doubt.
Exiting December, the company was sitting on a massive $26 billion cash stockpile that gives it tremendous flexibility to innovate organically or to acquire innovation to drive future growth. That cash also offers up plenty of sleep-at-night peace of mind.
Still not convinced? Consider that trading at an arguably bargain-bin valuation of 9 times next year's expected earnings and that its shares are paying a better-than-market 1.95% dividend yield, too.
Brian Feroldi: I think CVS Health qualifies as a stock to considering holding "forever" as it's in a great position to benefit from the gradual graying of America. The Pew Research Center estimates that roughly 10,000 baby boomers will turn 65 every single day for the next 19 years, which makes it a near certainty that the demand for pharmacy services will grow for years to come.
CVS Health has also made a number ofsavvy moves recently that should help it continue to capture an ever larger share of the U.S. pharmacy market. For example, it recently acquired all of Target's pharmacies and clinics and is in the process of rebranding all of those pharmacies under the CVS/Pharmacy name. Once that process is complete, it will offer both new and existing customers an even more convenient way to use the company's services.
Beyond that, CVS is also pushing hard to build out its network of in-store clinics -- called MinuteClinics -- that allow it to offer care for simple injuries and common colds. It currently operates more than 1,000 of these clinics, and they're a big hit with customers in offering a convenient and low-cost way to treat simple medical conditions without needing to step foot in a doctor's office or hospital.
All of these moves should help to ensure that CVS Health's financial statements continue to move in the right direction. Meanwhile, the company also has a history of taking care of its shareholders. The company pays out a dividend that yields 1.7%, and it's made a habit of regularly buying back its shares. With its stock currently trading at a forward P/E ratio of roughly 15 right now, it could be a great time for investors to add a few shares of this stock to their portfolio and simply hold on.
Cheryl Swanson: If I had to pick a stock to be wedded to "forever,"it would bethemost diversified healthcare company on the planet: Johnson & Johnson .The biggest name in the sector hasnotched 53 consecutive years of dividend increases and more than 30 years of adjusted operating earnings growth. That kind of track record is pretty unbeatable.
In addition,J&J's pharmaceuticals division hasbeen knockingit out of the park.The FDA approved three new J&J drugs in the last quarter of 2015. One of the drugs approved is for multiple myeloma and one is an anti-retroviral, and these new drugs should really boost growth in the coming years. The company is already seeing strong market uptake ofpopular new drugs Xarelto, Invokana, Imbruvica, and Zytiga, and more new drugs are on tap. In fact,managementhas touted 10 new drugs and 40 line extensions for approval by 2019. The robust pipeline should more than compensate for J&J's drugsgoing off patent in the years ahead.
The company also has a balance sheet flush with$18.5 billion in cash,more than enough left tokeep cuttingbigger dividend checks for investors.AndJ&J'sdividend isalready nice-sized, sporting a2.85% yield.
While J&J hada pretty lukewarm 2015 in terms of earnings, with EPS declining 3%, when you control for currency, earnings went up over 5%.In addition,the company hasnatural catalysts coming in demographic trends.North America accounts for half of J&J's sales. As the baby boomer generation enters retirement,demand will increase forthe company's products -- particularly medical devices. The global marketis also aging, andaccess to medical care is improving.These trends shouldbenefitJ&J's earningsand boost shares for many, many years.
In sum: J&J's history is amazing,and so should be its future. Over the long term, there's no reasonto believe this company will stoprewarding its investors.
The article 3 Stocks to Hold Forever originally appeared on Fool.com.
Brian Feroldi owns shares of Gilead Sciences. Cheryl Swanson owns shares of CVS Health and Johnson & Johnson. Todd Campbell owns shares of Gilead Sciences. The Motley Fool owns shares of and recommends Gilead Sciences. The Motley Fool recommends CVS Health and Johnson & Johnson. Try any of our Foolish newsletter services free for 30 days. We Fools may not all hold the same opinions, but we all believe that considering a diverse range of insights makes us better investors. The Motley Fool has a disclosure policy.
Copyright 1995 - 2016 The Motley Fool, LLC. All rights reserved. The Motley Fool has a disclosure policy.