3 Stocks To Buy When The Market's Crashing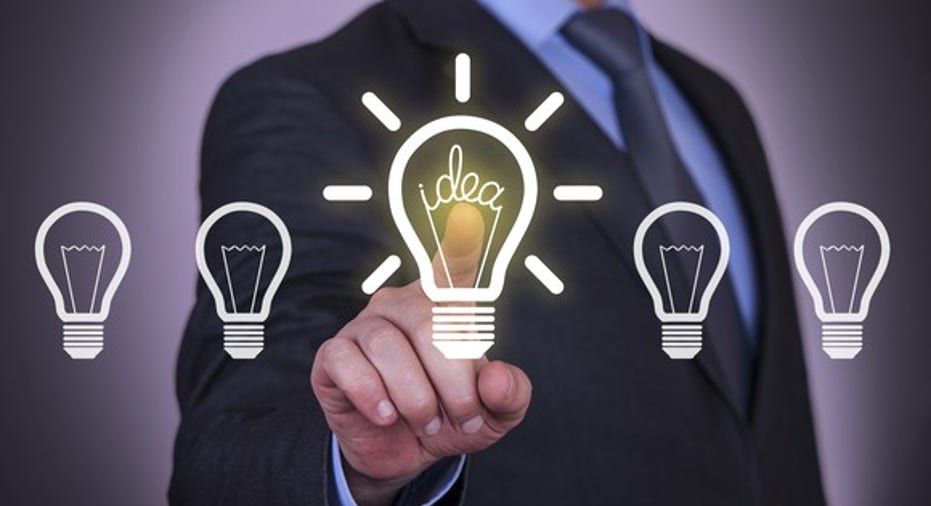 Stocks don't go up or down in a straight line. So, with shares flirting with new highs, a drop isn't unexpected. As markets fall, buying shares in fast-growing companies on sale could lead to market beating performance when markets return to their winning ways.
Three of my favorite growth stocks to buy on a drop areShopify (NYSE: SHOP), Lumentum (NASDAQ: LITE),and Celgene (NASDAQ: CELG). These three companies are among my favorite growth stocks to buy right now because all of them offer remarkable sales growth in very big markets.
Reshaping retail
Shopify was founded after its CEO decided he could do a better job building a solution to sell snowboards online. He was right. Today, his solution helps hundreds of thousands of retailers attract customers, process payments, and manage inventory.
Image source: Getty Images.
Small and mid-size retailers rely on Shopify to establish their brand and optimize their e-commerce stores. Large retailers turn to Shopify to manage complex marketing, sales, and data needs. In exchange, Shopify collects monthly subscription fees plus a share of sales processed using its payment platform.
Last quarter, subscription sales grew 60% to $62 million and merchant services revenue grew 92% to $65 million compared to a year ago, and overall, sales grew 75% to $127 million. Clearly, Shopify's business model is working.
It isn't turning a profit yet, but the market opportunity is massive, and that has me thinking it's only a matter of time before it starts rewarding investors with net income. According to the Census Bureau, e-commerce sales grew by 15% in the past year, yet they still only represent 8.5% of total retail sales. That suggests there's plenty of growth still ahead.
Lighting the way
Lumentum Holdings could soon benefit from the next big thing in consumer electronics.
Image source: Getty Images.
The company makes sensors that can enable consumer devices like smart phones to do 3D sensing, and management recently told investors it had locked up a big order for delivery beginning in the September quarter.
It hasn't said which company placed the order, but rumors are that Apple plans on including 3D sensing in its upcoming iPhone 8. If so, Apple will use these sensorstoimprove security, enhance gaming, and allow people to control their devices with gestures.
Sales of these sensors could be a big win. Lumentum is forecasting"meaningful revenue in our next fiscal year," and that sales could expand from there as "other of our customers" incorporate 3D sensing into their own devices.
We don't have specifics yet on how much revenue could climb because of 3D sensing, but management will probably offer up more detail next quarter. If Apple is the source of the demand, then it could be a big boon. After all,iPhone users have been waiting for an excuse to upgrade their older devices, and 3D sensing could be what makes that happen.
Best in biotech
Celgene's already a top stock in biotech, but sales could take a big leap forward if the FDA OKs ozanimod next year.
Ozenimod is a potential best-in-class oral multiple sclerosis drug that works similarly to the $3 billion plus Gilenya. While ozanimod is similar, it's more selective of its target, and as a result, it may be abetter option than Gilenya.
Oral MS drugs have quickly won market share away from prior generation drugs, including Avonex, that are given via injection. Last year, the three oral MS drugs already on the market racked up sales of more than $8 billion. Results from a second MS trial for ozanimod are expected soon, and if they confirm ozanimod's efficacy, then a FDA filing should happen before the end of this year.
Celgene's also studying ozanimod in Crohn's disease and ulcerative colitis, and because those are blockbuster indications, that could push ozanimod's peak sales opportunity even higher.
Also, the FDA is expected to issue a go/no-go decision on Celgene's acute myeloid leukemia drug, Idhifa, in August. Idhifa, which is licensed from Agios, may offer an important new option for people who have seen their disease return.
Overall, Celgene has nine late-stage research programs underway that could help it deliver on its lofty 2020 projections. Management targets sales and earnings per share of over $21 billion and $13 that year, respectively, up from $13 billion and $7.10 this year. Given thiscompany's history of execution, I think it should be a core holding in healthcare portfolios, regardless of whether the market is rallying or crashing.
10 stocks we like better than CelgeneWhen investing geniuses David and Tom Gardner have a stock tip, it can pay to listen. After all, the newsletter they have run for over a decade, Motley Fool Stock Advisor, has tripled the market.*
David and Tom just revealed what they believe are the 10 best stocks for investors to buy right now... and Celgene wasn't one of them! That's right -- they think these 10 stocks are even better buys.
Click here to learn about these picks!
*Stock Advisor returns as of May 1, 2017
Todd Campbell owns shares of Celgene.His clients may have positions in the companies mentioned.The Motley Fool owns shares of and recommends Celgene, Paycom Software, and Shopify. The Motley Fool has a disclosure policy.