3 Stocks to Buy -- Even in a Bull Market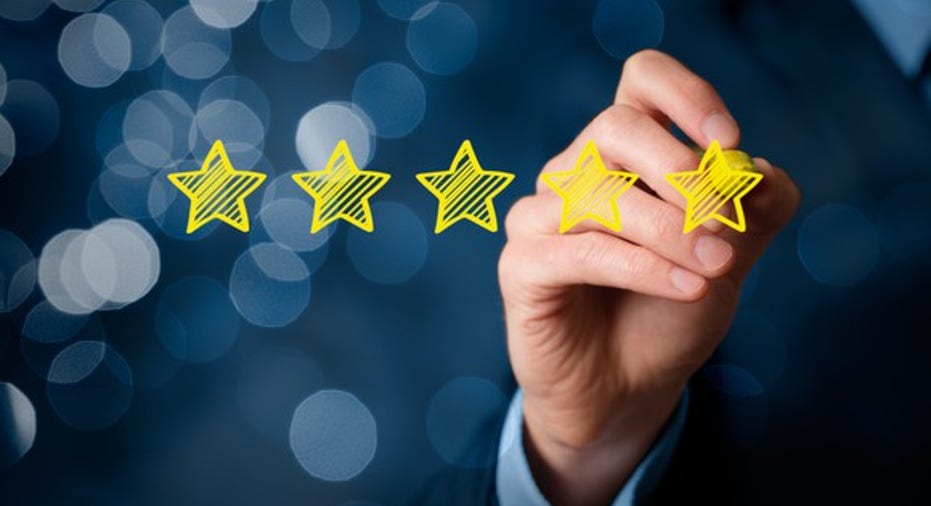 There's no doubt about it: We're right smack in the middle of a bull market. The S&P 500 is up about 70% over the past five years and about18% in the past 12 months alone. While this is great for investors who already own stocks, it means it's more difficult for investors to find attractive stocks to buy today.
But rest assured there are still some solid long-term bets. Here are three that stand out even in this raging bull market: Alphabet(NASDAQ: GOOG) (NASDAQ: GOOGL), Yum! Brands (NYSE: YUM), and Wells Fargo(NYSE: WFC). Even after rising about 17%, 14%, and 19%, respectively, in the past 12 months, each of these stocks still looks attractive today.
Image source: Getty Images.
Alphabet
While Alphabet, parent company of Google, is a pure technology stock, investors shouldn't automatically assume it's just another risky tech stock. On the contrary, Alphabet's leadership in search has carved out a wide economic moat for the company.
Alphabet's Google advertising business, which comprises about 86% of Alphabet's total revenue, is driven by the company's powerful search business. Helping Google's advertising revenue increase 17% year over year, Alphabet's search business not only remains dominant, but its lead over competition even seems to be increasing. Research company eMarketer recently forecasted Alphabet's share of U.S. search advertising will increase from 75.8% to 80% in 2018, thanks to the company's timely and aggressive investments in mobile search.
With a price-to-earnings ratio of about 30, Alphabet isn't cheap. But a wide economic moat and persistent strong growth make this stock worth owning.
Yum! Brands
Yum! Brands offers investors a way to buy into a collection of some of the most well-known food franchises on the planet: KFC, Pizza Hut, and Taco Bell. With these highly scalable quick-service restaurants under its ownership, Yum! Brands is well positioned to not only grow, but also to pay investors a solid dividend while it's at it; management expects annualized growth in system sales and operating profit of about 7% in constant currency, and the stock currently offers a dividend yield of about 1.9%.
With a price-to-earnings ratio of about 26, Yum! Brands certainly isn't trading at a deep discount. But its sustainable business model and management's expectations for robust system sales make this stock look tasty.
Wells Fargo
As the biggest bank in the U.S. measured by deposits, Wells Fargo is a bet on a bank with significant scale. Add in Wells Fargo's emphasis of enduring customer relationships, operational excellence, and conservative risk management, Wells Fargo is nearly in a class of its own.
While the bank's sales culture created some ethical problems for the company recently, it's worth noting that even famed investor Warren Buffett's Berkshire Hathaway hasn't sold a single share of the bank amid the high-profile headlines -- a notable move considering Wells Fargo is Berkshire's biggest holding, valued at about $30 billion.
While Wells Fargo is up sharply recently, its attractiveness is highlighted by its 2.6% dividend yield and its conservative price-to-book ratio of 1.7 (which is still well below pre-recession levels). Further, the stock still trades at a fairly conservative price-to-earnings ratio of about 15.
In a bull market like this, a pullback in the overall stock market is certainly possible -- and these three stocks could very well suffer along with the market if this happens. But these are the sort of stocks that have a good chance of performing solidly on a five-year time horizon even if they are purchased at today's prices.
10 stocks we like better than AlphabetWhen investing geniuses David and Tom Gardner have a stock tip, it can pay to listen. After all, the newsletter they have run for over a decade, Motley Fool Stock Advisor, has tripled the market.*
David and Tom just revealed what they believe are the 10 best stocks for investors to buy right now... and Alphabet wasn't one of them! That's right -- they think these 10 stocks are even better buys.
Click here to learn about these picks!
*Stock Advisor returns as of February 6, 2017
Suzanne Frey, an executive at Alphabet, is a member of The Motley Fool's board of directors. Daniel Sparks has no position in any stocks mentioned. The Motley Fool owns shares of and recommends Alphabet (A shares), Alphabet (C shares), and Berkshire Hathaway (B shares). The Motley Fool has a disclosure policy.